Tesoro Gave Its Investors Something Way More Important to Focus on Than Earnings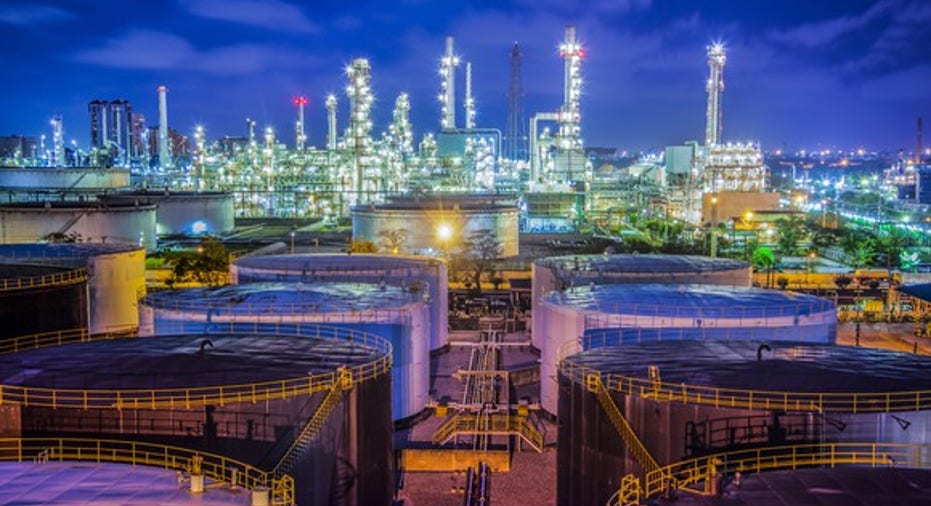 Tesoro's (NYSE: TSO) fourth quarter earnings were very much a repeat of the prior quarter: Weak refining margins hitting the bottom line. This wasn't unique to Tesoro, though, as many other refiners have reported less than stellar results this past quarter. What's more likely on Tesoro investors' minds is how the company plans to bring its most recent $6.4 billion acquisition into the fold.
Here's a quick run down of Tesoro's quarterly results, how management was able to achieve those results, and what investors can expect from here on out.
Image sorce: Getty Images.
By the numbers
| Results* | Q4 2016 | Q3 2016 | Q4 2015 |
| --- | --- | --- | --- |
| Revenue | $6,652 | $6,544 | $6,273 |
| Operating income | $224 | $360 | $186 |
| Net income | $78 | $169 | $54 |
| Earnings per share | $0.67 | $1.43 | $0.46 |
*in millions, except per-share data. Source: Tesoro earnings release.
Just like last quarter, Tesoro's results were more a reflection of the refining environment than the company's actual operations. Refinery utilization rates remained at a respectable 94% and total operating costs per barrel were a very reasonable $5.43 per barrel compared to $5.62 per barrel this time last year. In these two quarters, though, the gross refining margin was below $9.50 per barrel, a rather low figure for the industry as a whole. As a result, refining was the weakest of the company's three operating segments for the quarter.
The one segment that is showing some growth is its Tesoro Logistics Partners (NYSE: TLLP) segment. While there wasn't much of a large uptick in results this past quarter, the company did receive $700 million in assets on Jan. 1 and announced another $400 million acquistion. As these assets come online, they should help to add to Tesoro Logistics' growing portfolio.
Source: Tesoro earnings release. Author's chart.
The highlights
The big news for the quarter was the announcement that Tesoro would acquire Western Refining (NYSE: WNR) for $6.4 billion. This pending deal is why the company raised about $1.6 million in cash from a debt issuance in the quarter as Western Refining investors have the option to cash out at $37.30 per share in Western. The deal, which is expected to close soon, will give Tesoro a total refining throughput of 1.1 million barrels per day.
What's more important, though, is that it is buying some of the best refining assets out there today. Western Refining's refineries consistently have some of the highest gross margin per barrel thanks to access to crudes from the Permian and Bakken shale formations without the transportation costs that others have.
Image source: Western Refining investor presentation.
What management had to say
Tesoro CEO Greg Goff on the company meeting management's targets for improved results through operational efficiencies:
What a Fool believes
For the past few quarters, Tesoro has done a decent job of improving results across its slate of refining assets as well as finding ways to grow Tesoro Logistics. Today, though, the focus will be on management's ability to integrate Western Refining effectively into the rest of the business. There are likely to be some sticking points such as what to do with Western Refining Logistics Partners (NYSE: WNRL). After all, it doesn't make a whole lot of strategic sense to own and manage two separate refining logistics subsidiaries for the same parent company.
Tesoro's management estimates it can generate $350 million-$425 million in annual synergies from bringing the two refiners under one roof. Investors should hold management's feet to the fire on that point. Western Refining has some great assets, so it will be pretty easy to see if the integration isn't panning out as hoped.
10 stocks we like better than TesoroWhen investing geniuses David and Tom Gardner have a stock tip, it can pay to listen. After all, the newsletter they have run for over a decade, Motley Fool Stock Advisor, has tripled the market.*
David and Tom just revealed what they believe are the 10 best stocks for investors to buy right now... and Tesoro wasn't one of them! That's right -- they think these 10 stocks are even better buys.
Click here to learn about these picks!
*Stock Advisor returns as of February 6, 2017
Tyler Crowe has no position in any stocks mentioned. The Motley Fool has no position in any of the stocks mentioned. The Motley Fool has a disclosure policy.