Tesla's Model 3 Reservation Count Likely Hasn't Changed Much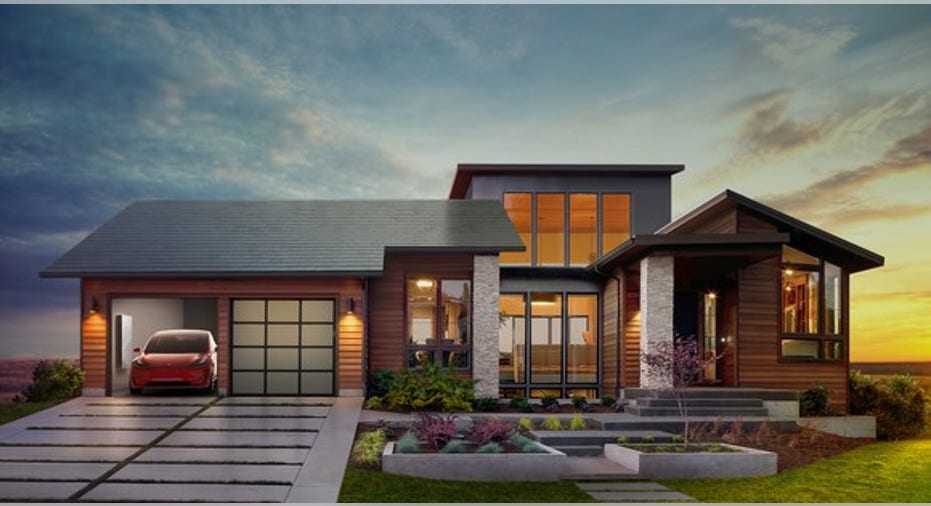 It's now been nearly a year since Tesla (NASDAQ: TSLA) provided its one and only disclosure on how many Model 3 reservations it has collected. When Tesla conducted its secondary offering last year, it confirmed that in the month and a half following the Model 3 unveiling it had garnered 373,000 reservations as of May 15, 2016. Since then, numerous analysts have asked for updates on this figure, which management has declined to answer for fear that any updates would be needlessly overscrutinized.
There are only clues, but it looks like Tesla's total Model 3 reservation tally hasn't changed much over the past year.
Image source: Tesla.
Normal fluctuations
The balance sheet line item to look at is customer deposits. This figure naturally fluctuates as customers place deposits for new vehicles, which are subsequently released when the vehicle is delivered. Throughout 2014 and 2015, these fluctuations were often in the $20 million to $30 million range.
At $1,000 per reservation, the aforementioned 373,000 figure from last year represents $373 million worth of deposits. Due to the timing of the unveiling last year, which occurred on the very last day of Q1 2016, not all deposits taken on March 31 were captured in the corresponding balance sheet data due to credit card and bank processing times. In other words, that $373 million increase in deposits took place over two quarters in terms of balance sheet dates.
Data source: SEC filings. Chart by author.
The difference between deposits on Dec. 31, 2015, and June 30, 2016, was $396.5 million, or that same $373 million and then some within range of standard fluctuations. But since then, customer deposits have not changed meaningfully beyond what would be considered standard fluctuations. More specifically, CFO Jason Wheeler attributed last quarter's sequential decline of $27 million to a large number of Model X Signature Series that were delivered, which originally had higher deposits.
This suggests that Tesla's total Model 3 reservation tally has not changed much.
That's not necessarily a bad thing
To be clear, this is not necessarily a bad thing. Wheeler notes that Tesla does not "want to make the line longer at this point," and CEO Elon Musk said the company "anti-sells" the Model 3 for this reason. So the company is not actively trying to grow the Model 3 line, and the first year's worth of production is already effectively allocated to current reservation holders; Tesla's site says new reservations won't deliver until "mid 2018 or later."
The initial spike in reservations was certainly driven by pent-up demand from enthusiast consumers that have long wanted a Tesla but have been waiting for a more affordable option. For consumers that are considering a wider range of brands for their next vehicle purchase, there's little to no point in placing a $1,000 deposit for a vehicle that won't be delivered for another year or longer. It's easier to sit on the sidelines and see how things play out, and see if Tesla can execute better in areas like quality control and customer support.
A longer line is also meaningless to Tesla if it's already backlogged by over a year, and its main focus is ramping production and addressing any early issues that arise (which is why the first deliveries will go to employees in the Bay Area, close to the Fremont factory). There would very likely be a tendency among critics to spin a relatively unchanged reservation count as a negative storyline, which may be what management is trying to avoid by not giving updates.
What matters most for the time being is just getting the $35,000 electric vehicle out there.
10 stocks we like better than TeslaWhen investing geniuses David and Tom Gardner have a stock tip, it can pay to listen. After all, the newsletter they have run for over a decade, Motley Fool Stock Advisor, has tripled the market.*
David and Tom just revealed what they believe are the 10 best stocks for investors to buy right now... and Tesla wasn't one of them! That's right -- they think these 10 stocks are even better buys.
Click here to learn about these picks!
*Stock Advisor returns as of February 6, 2017
Evan Niu, CFA owns shares of Tesla. The Motley Fool owns shares of and recommends Tesla. The Motley Fool has a disclosure policy.