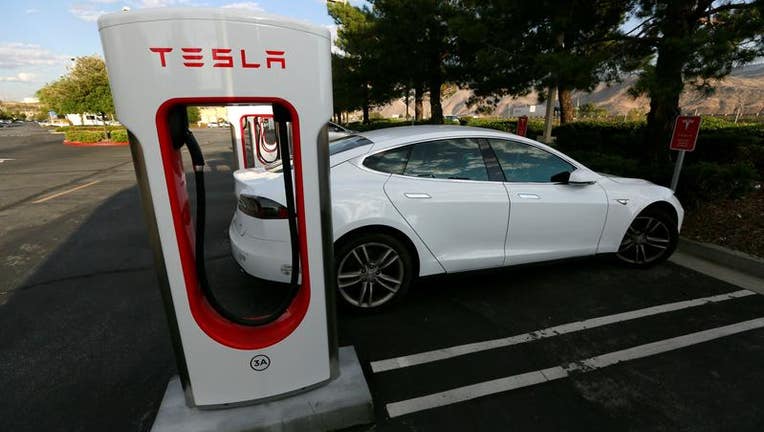 Shareholders of Tesla Motors Inc. (NASDAQ:TSLA) and SolarCity Corp. (NASDAQ:SCTY) approved Tesla's $2.1 billion all-stock offer to merge and create one company headed by Elon Musk that would sell emissions-free cars and solar panels that help power them.
In combining Tesla and SolarCity, Mr. Musk, who is chief executive officer of Tesla as well as chairman and largest shareholder of both companies, aims to combine them to create an integrated clean-energy company. Some critics have characterized the merger proposal as a bailout by Tesla of SolarCity, which has struggled financially. But proponents view the combination as a logical next step in expanding Tesla's clean-energy offerings.
The combined companies would target homeowners in a bid to sell Tesla's all-electric vehicles, solar panels and batteries, enabling customers to power their cars and homes with clean energy.
Since June, when Mr. Musk first proposed the merger, he has campaigned with typical showmanship to persuade shareholders in both companies to support the plan. Last month, he unveiled roof solar tiles that the combined company would sell. The shingle-sized solar panels, which aren't yet available, are designed to look like traditional roofing materials in a variety of styles -- an effort to infuse drab solar equipment with the high design and visual appeal that has led to brisk sales of his high-end luxury electric cars.
He has argued that SolarCity wouldn't weigh on Tesla's bottom line after it repositions itself to sell more of its panels for cash, rather than owning them and leasing them to homeowners as the company mostly has done so far. He predicted earlier this month that SolarCity, which has been run by his cousins Lyndon and Peter Rive, would generate $1 billion in revenue in 2017 compared with about $400 million in 2015.
Analysts surveyed by FactSet estimate that SolarCity is on track to report $711 million in revenue in 2016.