Tesla shares plunge more than 7%, largest intraday drop in a year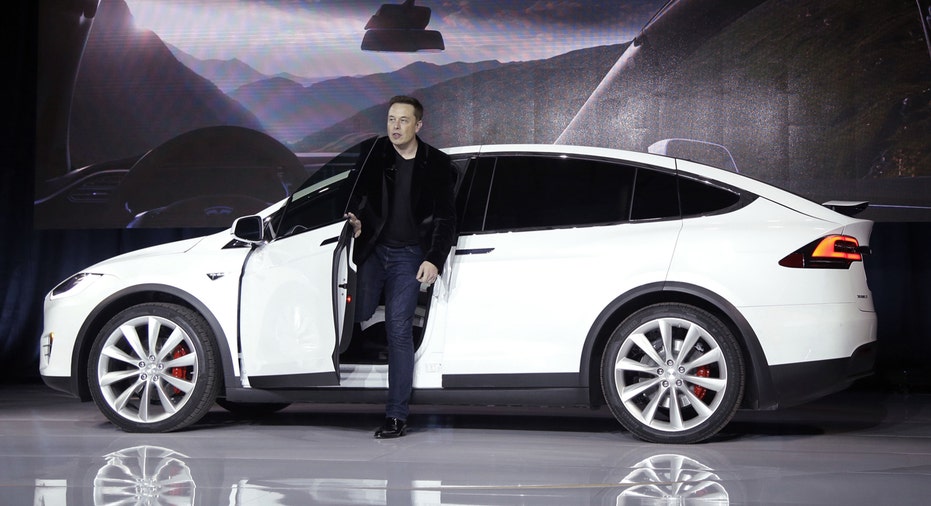 Tesla Inc shares slid more than 7 percent on Wednesday, the biggest percentage decline in more than a year, on poorer-than-expected delivery numbers, yet the luxury electric carmaker's stock price remained above analysts' median target.
Silicon Valley disruptor Tesla has upset the century-old automobile industry, and in April overtook General Motors to become the U.S. carmaker with the largest market capitalization.
On Wednesday, its shares fell 7.2 percent to $327.09, its lowest in more than a month. It was the biggest daily percentage fall since June 22, 2016.
That followed a 2.5 percent decline on Monday, when Tesla said it delivered 47,100 electric sedans and SUVs in the first half, at the lower end of its forecast of 47,000 to 50,000.
Tesla said a "severe shortfall" of new battery packs had constrained vehicle manufacturing until June, and it said second-half deliveries of the Model S sedan and Model X sports utility vehicle should exceed those of the first half.
"We see Tesla shares as an over-valued show-me story that has traded as a concept stock given the dislocation between share price performance and our/consensus estimates," analysts at Cowen and Company said in a note.
Despite, sharp losses over the last two days, Tesla shares remain up about 53 percent this year.
The median price target on the stock is $309.50. Even after the two-day slide in the shares, the stock is about 7 percent above that. Less than 20 S&P 500 Index constituents can top that.
On average, S&P 500 stocks trade between 7 and 9 percent below the Street's target, according to Thomson Reuters data.
While Tesla has been trading above the median target price for months, that margin mushroomed in June with the stock trading as much as 25 percent above the median target.
Some 14 of the 21 analysts who cover Tesla have a sell or hold rating on the shares.
Zhejiang Geely Holding Group-owned Volvo said all its car models launched after 2019 will be electric or hybrids, making it the first major traditional automaker to set a date for phasing out vehicles powered solely by the internal combustion engine.
While the Volvo announcement could be seen as validation for Tesla CEO Elon Musk's vision, it also highlights the intense competition Tesla is likely to face, Barclays analyst Brian Johnson said in a note