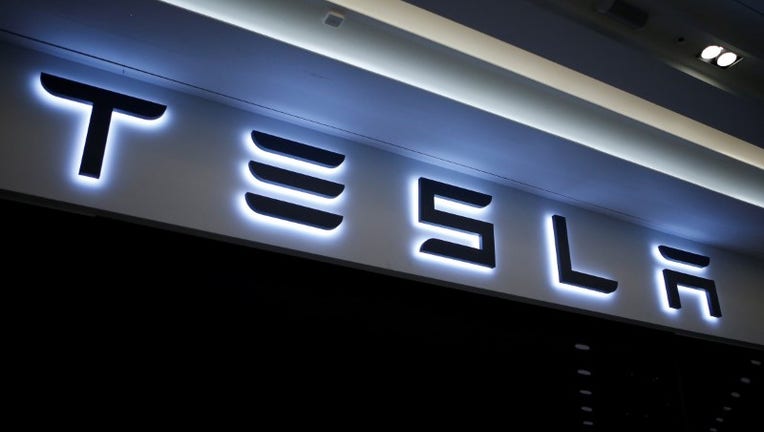 Tesla's first-quarter loss widened as the Silicon Valley company cranked up spending before it attempts the critical shift from a niche luxury brand to a mainstream auto maker.
The Palo Alto, Calif., company reported a loss of $330.3 million, or $2.04a share attributable to common stockholders, compared with a loss of $283 million, or $2.13 a share, in the year-earlier quarter.
On an adjusted basis, the company's per-share loss of $1.33 was deeper than the 81-cent-a-share loss analysts surveyed by Thomson Reuters expected. A year earlier, the company reported an adjusted per-share loss of $1.46.
Revenue more than doubled to $2.7 billion, beating analysts' average estimates of $2.61 billion.
Tesla's automotive business was helped by a 69% increase in the sale of Model S sedans and Model X sport-utility vehicles during the quarter compared to a year earlier. The company delivered about 25,000 vehicles in the January through March period, its best ever, a remarkable change of fortune from a year earlier when Chief Executive Elon Musk was struggling to work out the kinks in the new Model X SUV, which had been plagued with production and quality issues.
The sales growth puts the company on pace to meet Mr. Musk's goal of selling 50,000 vehicles in the first half. He aims to begin initial production of its first mass-market electric sedan, the Model 3, in July with the goal of ramping up production to 5,000 a week during the fourth quarter.
Mr. Musk is betting the Model 3, a $35,000 four-door sedan, will broaden the company's appeal and help increase production to 500,000 vehicles next year toward a goal of 1 million in 2020. Tesla made about 84,000 vehicles last year.
Tesla's shares, which have risen about 50% this year, fell 1.8% to $313.20 in after-hours trading.
The auto maker finished March with $4 billion in cash on hand. It raised more than $1 billion in new debt and stock issued to help bolster its cash balance as it increases spending to prepare for the Model 3. During the quarter, Tencent Holdings Ltd., China's most valuable company, revealed it had taken a 5% stake in Tesla.
Tesla followed that vote of confidence with a record sales number in April, propelling its shares to new heights and pushing its market value above those of Ford Motor and General Motors to become the largest U.S. auto maker by market capitalization.
The remarkable rise underscores Wall Street's optimism that Tesla can deliver electric cars to the masses, introduce autonomous vehicle technology and capitalize on selling solar-panel roofs and home battery packs.
The confidence in Tesla comes as traditional auto makers face plateauing sales in the U.S. and the possibility of a downturn that threatens to disrupt a profitable run. On Tuesday, automakers reported that April was the fourth consecutive month with a year-over-year decline in new car sales in the U.S., a sign that demand is waning for the trucks and SUVs that have fueled record profits.
Write to Tim Higgins at tim.higgins@wsj.com