Tesla Motors Preparing to Release 75 kWh Model S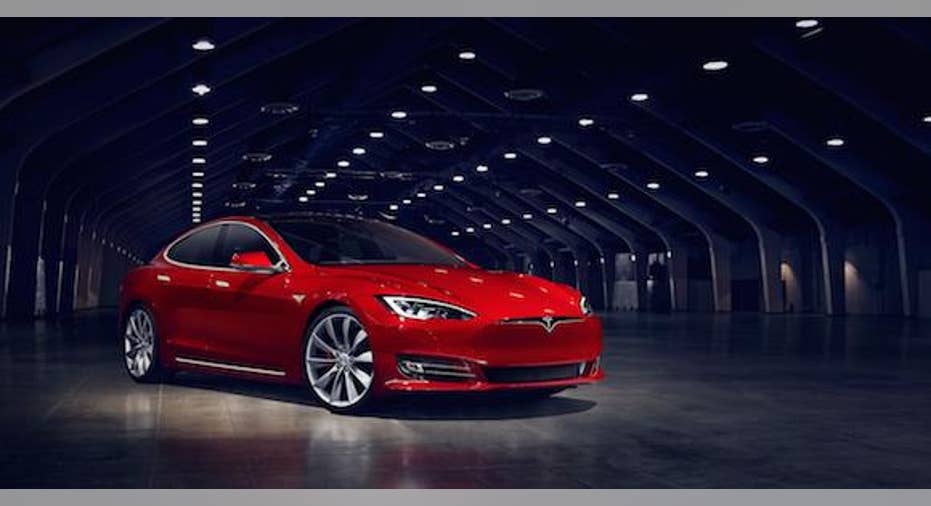 Refreshed Model S. Image source: Tesla.
What happened?Electric-auto maker Tesla Motors is seemingly about to introduce a new battery capacity for its Model S luxury sedan. The California Air Resources Board (CARB) has recently updated its listings that detail which vehicles are eligible for single-occupant carpool lane stickers, and CARB has included a 75D trim for the Model S. Tesla currently only offers 70 kWh and 90 kWh battery pack configurations for the Model S.
Does it matter?This potentially upcoming change comes shortly after Tesla just refreshed the Model S, tweaking the front fascia and adding Bioweapon Defense Mode, among other new features. The refreshed models also came alongside a $1,500 increase in the base price, which now starts at $71,500 for a single-motor 70 kWh configuration.
If Tesla indeed bumps the minimum capacity from 70 kWh to 75 kWh, the real question will be whether or not Tesla subsequently increases the starting price even further to cover the added costs of the larger capacity. Model X was originally supposed to come with a 70 kWh capacity, but once Tesla opened up its Model X design studio to the public, it had increased the base model capacity to 75 kWh -- which added $3,000 to the base price (now $83,000).
Inevitably, Tesla will continue to increase battery capacities as costs continue to come down and energy densities improve. The company is widely expected to also release a 100 kWh battery soon. Including larger batteries at higher prices will benefit average transaction prices and could potentially provide margin tailwinds as well.
The article Tesla Motors Preparing to Release 75 kWh Model S originally appeared on Fool.com.
Evan Niu, CFA owns shares of Tesla Motors, andhas the following options: long January 2018 $180 calls on Tesla Motors. The Motley Fool owns shares of and recommends Tesla Motors. Try any of our Foolish newsletter services free for 30 days. We Fools may not all hold the same opinions, but we all believe that considering a diverse range of insights makes us better investors. The Motley Fool has a disclosure policy.
Copyright 1995 - 2016 The Motley Fool, LLC. All rights reserved. The Motley Fool has a disclosure policy.