Tesla Motors, Inc. Wants Model 3 Reservation Holders to Buy Model S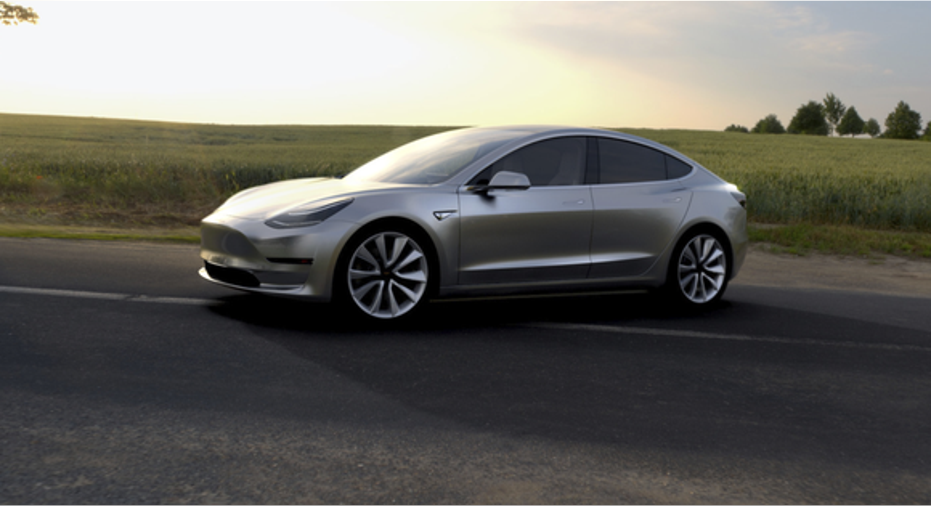 Interestingly, one of Tesla Motors' key markets for its new, more affordable base version of Model S is the company's large base of Model 3 reservation holders. At 373,000 as of last count, here's why and how Tesla wants to tap into this large group of potential customers.
Model S. Image source: Tesla Motors.
Upselling potential Model 3 customers
"We know how excited you are to receive your Model 3 and wanted to ensure you had the chance to work with myself and our team to explore the options of getting into a Tesla even sooner," reads an email from Tesla (via Teslarati) sent to some Model 3 reservation holders recently.
The email goes on to offer Model 3 reservation holders a test drive of its more expensive Model S, specifically highlighting Tesla's recently launched Model S 60 and 60D.
The June-introduced Model S 60 represents an aggressive pricing move for Tesla, priced $5,000 lower than the Model S 70 base model that preceded it. Starting at $66,000, Model S 60 is still an expensive sedan, but it's also the company's most value-packed Model S yet -- and it may represent a tempting value proposition to someone who was planning to get a fully loaded Model 3.
The Model S 60's most notable feature is its battery, which actually isn't the 60 kWh battery the "60" in Model S 60 stands for; Tesla's new base model actually comes with a 75 kWh battery. While customers will need to pay $9,000 to unlock the extra 15 kilowatt-hours of capacity, the flexibility of having the option of paying for more driving range at a later date is a nice bonus. Other notable features the Model S 60 includes is lifetime access to the company's Supercharger network and a recently refreshed look to the vehicle's nose cone.
Getting a Model 3 reservation holder into a Model S would be a significant upsell. Tesla has said Model 3 pricing will start at $35,000, or about $31,000 less than Model S' new starting price. However, a $5,000 slash to the price of the base Model S could be enough to convince some potential Model 3 customers to pull the trigger early. Given that Tesla CEO Elon Musk said on Twitter he is forecasting an average transaction price for Model 3 of $42,000, it's likely that a fully loaded Model 3's pricing could approach, or even exceed, $50,000. By introducing a more affordable Model S, Tesla is beginning to close the gap between a fully loaded Model 3 and a base Model S.
Model 3. Image source: Tesla Motors.
Beyond price, the Model S could be a better vehicle for some potential Model 3 customers for other reasons. As a larger sedan, Model S includes more storage space. Furthermore, Model S also includes a hatchback, which gives Model 3 customers more flexibility for hauling gear, particularly when Model S' rear seats are folded down.
How it benefits Tesla
There are several ways upselling Model 3 reservation holders to Model S could benefit Tesla.
First and foremost, it's likely better for Tesla financially. Not only would upselling a Model 3 reservation holder to Model S mean Tesla recognizes revenue sooner, but also Tesla's gross profit on the higher-priced vehicle is likely greater than it would be if the customer bought a Model 3.
Second, this helps mitigate Tesla's excess demand for Model 3. With deliveries of Model 3 not scheduled to begin until late 2017, the 373,000 reservations for the vehicle represents a substantial backlog. And the company is clearly uninterested in boosting this figure any higher, as Tesla hasn't promoted the vehicle in any meaningful way on social media accounts since the week following the March 31st unveiling. And, of course, Tesla continues to refrain from paid advertising for any of its products. In addition, if Model 3 reservations were to exceed 400,000, the company may run the risk of accepting reservations that couldn't be fulfilled until 2019 or later -- a wait that could frustrate customers.
Tesla's decision to make Model S more affordable while the automaker prepares to bring Model 3 to market is a smart move -- one that both benefits the company financially and gives potential customers more buying options.
The article Tesla Motors, Inc. Wants Model 3 Reservation Holders to Buy Model S originally appeared on Fool.com.
Daniel Sparks owns shares of Tesla Motors. The Motley Fool owns shares of and recommends Tesla Motors. Try any of our Foolish newsletter services free for 30 days. We Fools may not all hold the same opinions, but we all believe that considering a diverse range of insights makes us better investors. The Motley Fool has a disclosure policy.
Copyright 1995 - 2016 The Motley Fool, LLC. All rights reserved. The Motley Fool has a disclosure policy.