Tesla Motors, Inc. Voluntarily Recalls Model X: What Investors Need to Know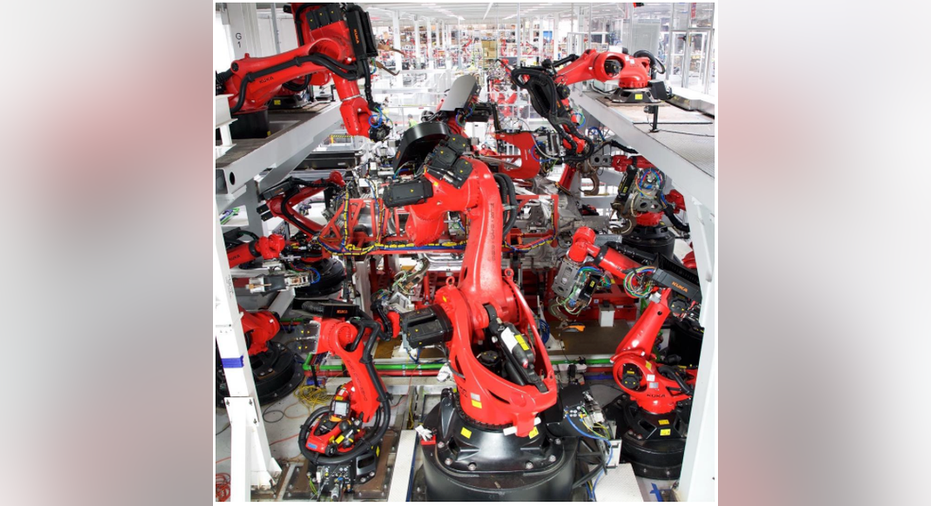 Safety is obviously at the top of electric-car maker Tesla Motors priorities. The Model S is the safest vehicle -- including all cars, SUVs, and minivans -- the National Highway Traffic Safety Administration, or NHTSA, has ever tested. Further, the company asserts its Model X and Model 3 will also be rated five stars in every category when tested by NHTSA. But the company's emphasis on safety has led to a number of proactive recalls -- and now -- a recall of its new, Model X SUV.
Model X. Image source: Tesla Motors.
Tesla is recalling about 2,700 Model X produced before March 26 over a faulty locking hinge.
The recall Tesla sent out an email to Model X owners on Monday morning detailing the recall:
Model X interior with 7-seat configuration. Image source: Tesla Motors.
Tesla went on to emphasize that the recall is voluntary. Further, the recall's execution comes even before a NHTSA report was published on it.
The company discovered the problem in a seat strength test conducted prior to the first Model X deliveries in Europe. An additional test required by Europe, which was conducted internally first, revealed the third-row seat's issue.
No related issue was reported by customers, Tesla explained during a question-and-answer session with press about the recall.
The company has already worked with the supplier of the seat to develop a new recliner, which Tesla said has improved quality and has resolved the issue. All replacements for the approximately 2,700 Model X units will "be completed on a rolling basis over the next five weeks," Tesla estimates.
The impact on the company Fortunately, negative repercussions on the company -- if any -- are minor. Here's why investors shouldn't worry.
1. The recall will be paid for by Tesla's third-row seat supplier. While Tesla decided to insource its second-row seats after suppliers failed to deliver quantities required for the company to ramp-up production, seat supplier Futuris continued to provide the company's third row seats. This means Futuris is paying for the recall, Tesla president of sales and service Jon McNeil told The Motley Fool during a question-and-answer session.
2. The fix will only take a few hours. Once Model X units are brought to Tesla's service center, the actual fix will only take "a few hours," McNeil said.
3. Model X production isn't affected. The company's ongoing production ramp-up of its Model X SUV, which reached a rate of 750 units per week during the last full week of Q1, is unaffected by the problem, Tesla explained.
Tesla Model X production in Fremont, California. Image source: Tesla Motors.
4. Impacted X units are concentrated in one region. All Model X units being recalled are located in the U.S., arguably minimizing complexity in logistics of the recall.
The proactive recall continues to illustrate the company's emphasis of safety.
But the surfaced issue also shows that Tesla's manufacturing -- just like other automakers -- is prone to initially letting some safety manufacturing flaws slip from time to time. And given that Tesla's entire lineup consists of just just two vehicles -- Model S and Model X -- recalls pose a higher risk to the company's overall business than they would for automakers with a more diversified lineup.
Overall, however, Tesla's fluidness with recalls to-date suggests the company is positioned to handle them rapidly and with minimal friction.
The article Tesla Motors, Inc. Voluntarily Recalls Model X: What Investors Need to Know originally appeared on Fool.com.
Daniel Sparks owns shares of Tesla Motors. The Motley Fool owns shares of and recommends Tesla Motors. Try any of our Foolish newsletter services free for 30 days. We Fools may not all hold the same opinions, but we all believe that considering a diverse range of insights makes us better investors. The Motley Fool has a disclosure policy.
Copyright 1995 - 2016 The Motley Fool, LLC. All rights reserved. The Motley Fool has a disclosure policy.