Tesla Motors, Inc.'s Offer to Buy SolarCity: Everything You Need to Know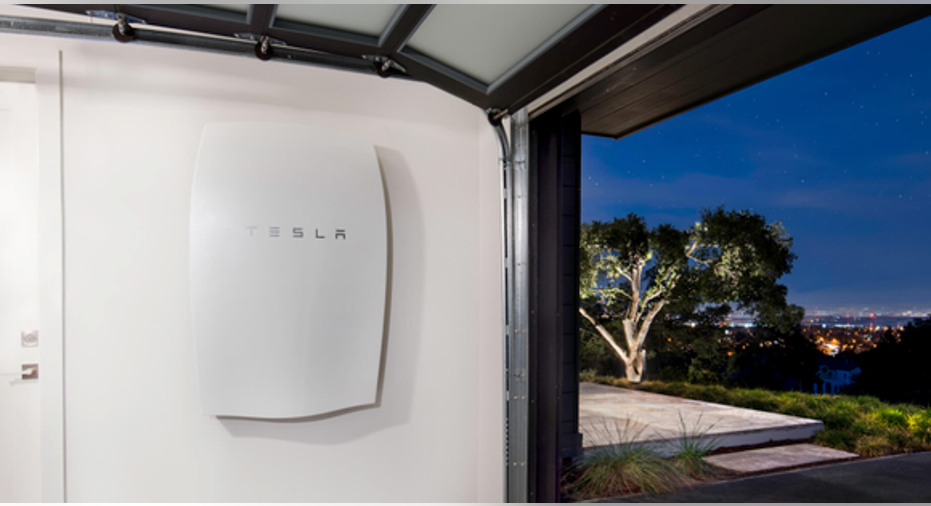 Earlier this week, Tesla Motors announced a surprising offer to acquire SolarCity. Since the announcement, opinions have run rampant. While investors mull over whether it's the right move or not, here's a look at the facts.
Image source: SolarCity.
Why Tesla wants to buy SolarCity
By acquiring solar-panel company SolarCity, Tesla asserts it can "complete the picture.""Tesla customers can drive clean cars and they can use our battery packs to help consume energy more efficiently," a Tesla blog post about the offer reads, "but they still need access to the most sustainable energy source that's available: the sun."
By acquiring SolarCity, Tesla believes it can achieve a number of synergies, which would benefit shareholders, customers, and employees. Here's how Tesla hopes to benefit:
Vertical integration: By vertically integrating an end-to-end clean-energy solution, Tesla contends customers would win. Building and selling Tesla's batteries for energy-storage products and its electric cars, in addition to the solar-panel systems that connect to Tesla's energy-storage products, "you would be able to deploy and consume energy in the most efficient and sustainable way possible, lowering your costs and minimizing your dependence on fossil fuels and the grid," Tesla explains.
Powerwall. Image source: Tesla Motors.
An expanded addressable market: With both solar customers and electric-vehicle buyers likely to have common interests to reduce their environmental footprints, Tesla believes a common brand for both companies' products could boost overlap between the two companies' customers.
Complementary core competencies: Tesla believes the two companies can "maximize and build" on each other's core competencies. Tesla would bring to the table its experience in design, engineering, and manufacturing, which could aid the evolution of solar-panel technology, "including by making solar panels add to the look of your home." And SolarCity can contribute its sales and distribution channels and expertise in financing products.
Industry-leading installation: SolarCity, which keeps installation in-house, prides itself on being the best at installing solar panels. Tesla believes that, by tapping into this distribution for its energy-storage products, and subsequently keeping installation of both the solar system and energy storage under the same company, it can provide "the best possible installation service for all of our clean energy products."
A cultural fit: Given the two companies' common ideals and missions in regards to sustainability, Tesla believes the integration of SolarCity would be a great fit.
The financials
Tesla won't need to take on any new debt to complete the acquisition, as Tesla is offering to complete the deal by exchanging its Tesla shares at a premium exchange ratio for all outstanding shares of SolarCity.
Image source: The Motley Fool.
"Subject to completing due diligence, we propose an exchange ratio of 0.122x to 0.131x shares of Tesla common stock for each share of SolarCity common stock," Tesla's board of directors said in its proposal to purchase SolarCity. At the time of the offer, this valued SolarCity shares at between $26.50 to $28.50, or a premium of about 21% to 30% of SolarCity's stock price before the offer was made. Measured by market capitalization, this offer valued SolarCity at around $2.7 billion. Of course, the value could change depending on where the stocks are trading at the time of closing.
The deal could face roadblocks. It's subject to the outcome of due diligence, the negotiation of transaction documents, and the final approval of Tesla's board of directors.
But Tesla is optimistic the deal will close:
It's worth highlighting the comparative scale of the two companies. SolarCity is much smaller than Tesla, with a market capitalization at about 8% of Tesla's. And Tesla's trailing-12-month revenue and gross profit of $4.3 billion and $916 million handily trumps SolarCity's at $455 million and $110 million, respectively.
The article Tesla Motors, Inc.'s Offer to Buy SolarCity: Everything You Need to Know originally appeared on Fool.com.
Daniel Sparks owns shares of SolarCity and Tesla Motors. The Motley Fool owns shares of and recommends SolarCity and Tesla Motors. Try any of our Foolish newsletter services free for 30 days. We Fools may not all hold the same opinions, but we all believe that considering a diverse range of insights makes us better investors. The Motley Fool has a disclosure policy.
Copyright 1995 - 2016 The Motley Fool, LLC. All rights reserved. The Motley Fool has a disclosure policy.