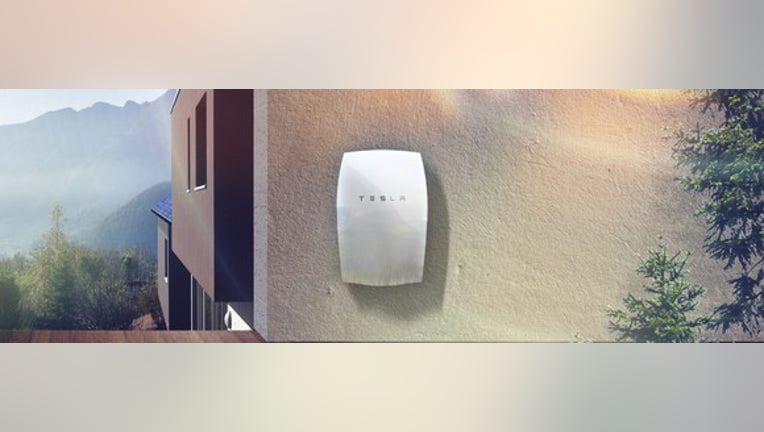 On Thursday, Tesla Motors notified winners of its Model S referral contest that it would be holding a grand opening event for its currently under-construction Gigafactory on July 29. The factory, which is purposed to produce more lithium-ion batteries in one factory than were produced in the entire world in 2013, is critical to both Tesla's electric car and energy storage businesses. While it's unclear exactly what milestone the event will highlight, it will likely offer the public a solid look at the progress the company has made on the big, ongoing project.
Rendering of a complete version of Tesla's currently under-construction Gigafactory. Image source: Tesla Motors.
Touring the Gigafactory
The event will be held on a Friday evening, according to the email to contest winners (via Teslarati). The event, of course, will take place at the Gigafactory, which is just outside of Reno, Nevada. Contest winners will get a tour of the factory, Tesla said when it first announced the referral program. Those invited to the event are allowed to bring one guest.
An "official invitation" will be emailed to contest winners within a few weeks, the notification said. Perhaps this official invitation will include more details.
At the Gigafactory, Tesla plans to build the cells and packs for its vehicle batteries and its Powerwall and Powerpack batteries. Initially, Tesla was aiming for the Gigafactory to be able to produce enough batteries to support production of 500,000 vehicles per year by 2020. But Tesla is preparing for a revised build plan after recently announcing it is accelerating its timeline for this ambitious production target by two years.
Tesla Powerwall. Image source: Tesla Motors.
Few have been given access to the under-construction Gigafactory yet. So far, Tesla has only invited a few VIPs, Motor Trend, and media outlets local to the Gigafactory.
"Inside the gigafactory was alive with activity," said the Reno Gazette-Journal after its March 18 tour of the factory, suggesting there will be quite a bit to see when contest winners get their tours in July.
The Reno Gazette-Journal's Anjeanette Damon continued:
The four-story building's footprint at the time was already 800,000 square feet, according to Damon. But this massive constructed area only represented 14% of "the total expected factory space," Damon noted.
A Gigafactory update
Tesla shared some notable updates on the Gigafactory in the company's most recent quarterly shareholder letter:
Gigafactory construction is "ahead of our original plan," management said.
Tesla had already started packaging battery cells into Powerwalls and Powerpacks at the Gigafactory, but production of the cells themselves hadn't begun.
Construction is on pace for cell production to begin by the end of the year, Tesla said.
The company said it is adjusting its plans for cell production "to accommodate our revised build plan."
Highlighting the company's production progress at the Gigafactory, Tesla was able to deliver 2,500 Powerwalls and almost 100 Powerpacks during Q1.
Without the Gigafactory, along with the cooperation of Tesla's battery partner Panosonic in contributing to the Gigafactory, Tesla will not be able to be able to produce enough batteries to support growing demand for its vehicles. Continued rapid construction progress, therefore, is absolutely critical.
We'll likely get a better glimpse of Tesla's progress on the construction of its Gigafactory when the company holds its grand opening event for the factory in July.
The article Tesla Motors, Inc.'s Gigafactory Grand Opening Is This Summer originally appeared on Fool.com.
Daniel Sparks owns shares of Tesla Motors. The Motley Fool owns shares of and recommends Tesla Motors. Try any of our Foolish newsletter services free for 30 days. We Fools may not all hold the same opinions, but we all believe that considering a diverse range of insights makes us better investors. The Motley Fool has a disclosure policy.
Copyright 1995 - 2016 The Motley Fool, LLC. All rights reserved. The Motley Fool has a disclosure policy.