Tesla Motors, Inc.'s Base Model S Has Come a Long Way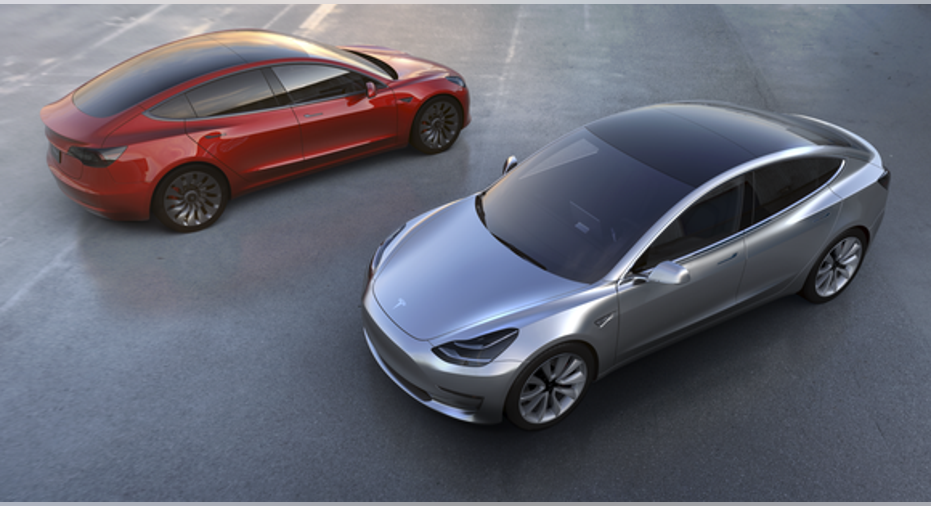 Several years ago, Tesla's aspiration to bring a more affordable compelling electric car to market with meaningful range by 2017 was widely considered a pipe dream. Batteries are just too expensive, critics argued. But recent rapid improvements in the base version of Model S suggest otherwise. The base version's range has increased sharply while price has mostly remained the same. Here's a close look at just how far the base model has come -- and why it shows how Model 3 is feasible.
Model S. Image source: Tesla Motors.
Remember Tesla's 60 kWh Model S?
It was just last April when Tesla upgraded the base Model S, which had a 60 kilowatt-hour, or kWh, battery and 208 miles of EPA-rated range, to a 70 kWh dual-motor version packed with far more value. For just $4,000 more, or about $75,000, the new base Model S could drive 240 miles on a single charge, was equipped with dual-motor all-wheel drive, and included lifetime Supercharger access. Its predecessor had less range, rear-wheel drive, and required buyers to pay $2,000 to get lifetime access to the Supercharger network.
Just months after the introduction of its 70 kWh dual motor Model S, or its 70D S, Tesla began selling a rear-wheel drive only version of the new base model for just $70,000 -- or about $1,000 less than the the base 60 kWh version it was selling earlier that same year. And, keep in mind, this 70 kWh model also came standard with Supercharging access, unlike the 60 kWh model.
This May, Tesla went a step further. It began equipping new 70 Model S versions with a 75 kWh battery, letting buyers upgrade at any time to the larger battery via an over-the-air software update and an additional $3,000. Further, these new versions of Model S were refreshed with the latest design, which included an enhanced look on the front of the car, and a total of nearly 300 part changes.
This table sums up the progress in various base versions of Model S in just over a year.
| Model S Performance | 60 | 70D | 70 | 70 (after refresh) | 70D (after refresh) |
| --- | --- | --- | --- | --- | --- |
| Last offered | April, 2015 | April, 2016 | April, 2016 | Current | Current |
| Price* | $71,000 | $75,000 | $70,000 | $71,500 | $76,500 |
| Zero-to-60 time | 5.9 seconds | 5.2 seconds | 5.5 seconds | 5.5 seconds | 5.2 seconds |
| Battery | 60 kWh | 70 kWh | 70 kWh | 75 kWh (available for a $3,000 fee & software update) | 75 kWh |
| Dual-motor all-wheel drive | No | Yes | No | No | Yes |
| EPA-rated range | 208 mi. | 240 mi. | 234 mi. | 234 mi. (or 249 mi. after range upgrade) | 240 mi. (or 255 mi. after range upgrade) |
Data source: Tesla press releases and Model S configurator on Tesla's website. Asterisk indicates that price is approximate. From time-to-time, Tesla changes the prices of its vehicles slightly.
So, in just over a year, Tesla's base Model S has improved from a 60 model, which included 208 miles of range and cost $71,000, to a 70 model, which has a refreshed design, boasts 234 miles of range, lifetime access to Supercharging, a faster zero-to-sixty time, a range upgrade available for an additional 15 miles on a single charge (for a fee), and costs just $500 more.
It's worth emphasizing that even if buyers of Tesla's new 70 Model S choose not to pay for a range upgrade, the fact that they are equipped with a 70 kWh battery which can be upgraded to at some point in the future increases the resell value of the vehicle compared to what it would be if this option wasn't available.
Battery costs must be coming down
With Tesla's battery representing the highest costing component in the Model S, the greater value the company is able to offer today suggests its battery costs are falling. While the automaker requires customers to pay $3,000 to get access to the full 75 kWh battery included in a base 70 Model S today, it's still notably shipping the 75 kWh battery for just $71,500 when, just a year ago, it was only shipping 60 kWh batteries in Model S for just $500 less.
Model 3. Image source: Tesla Motors.
Tesla's rapid progress with delivering more value for the base version of Model S -- particularly when it comes to range -- shows why management is confident it can deliver a smaller vehicle with 215 miles of range for a starting price of $35,000. Slated for deliveries to begin in late 2017, ongoing progress in reducing battery costs, fueled by higher volume and the construction of its Gigafactory, should make Model 3's lower price point feasible.
The article Tesla Motors, Inc.'s Base Model S Has Come a Long Way originally appeared on Fool.com.
Daniel Sparks owns shares of Tesla Motors. The Motley Fool owns shares of and recommends Tesla Motors. Try any of our Foolish newsletter services free for 30 days. We Fools may not all hold the same opinions, but we all believe that considering a diverse range of insights makes us better investors. The Motley Fool has a disclosure policy.
Copyright 1995 - 2016 The Motley Fool, LLC. All rights reserved. The Motley Fool has a disclosure policy.