Tesla Model 3 Supercharging Will Have Both Pay-Per-Use and Lifetime Options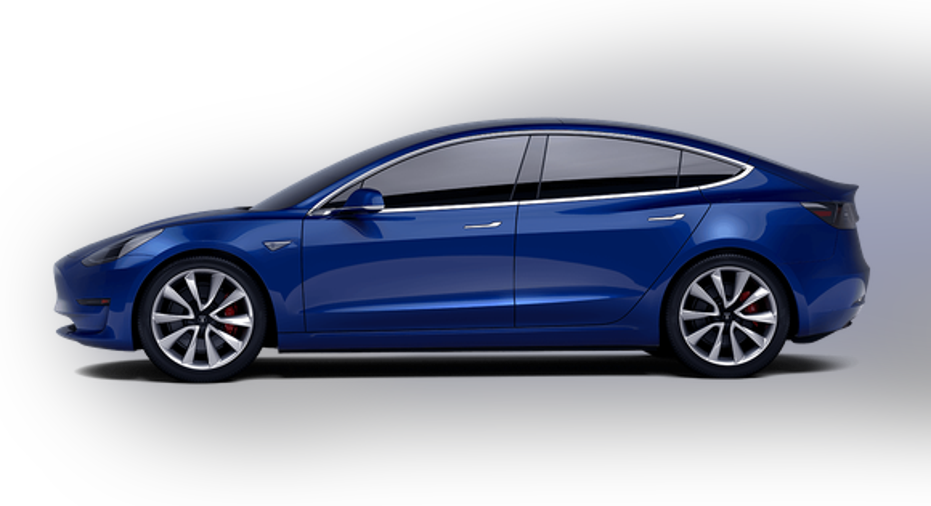 Model 3. Image source: Tesla.
It was always meant to be.
Ahead of Tesla's Model 3 unveiling in March, I wondered whether or not the electric-car maker would include Supercharger access as a standard feature on the mainstream model. The most obvious answer was that Tesla would charge extra for Supercharging for a variety of reasons. Not only is the Model 3 priced lower, so the cost isn't embedded into the price of the car like it is with Model S and Model X, but there are significant congestion implications if Tesla were to include Supercharging on all Model 3s at no extra cost. Plus, charging Model 3 buyers extra would help fund the capital investments associated with the ongoing Supercharger network expansion.
It wasn't clear at the initial unveiling whether or not it would be included, though. CEO Elon Musk vaguely said that Supercharging would be "standard," but what he really meant was that the hardware would be standard. It wasn't clear initially whether the feature would be enabled by default, and Tesla clarified shortly thereafter that the company hadn't yet decided whether or not it would be free.
The general expectation within the Tesla community in recent months has been that Model 3 Supercharging will come at an additional cost. However, there's been speculation as to if Tesla would only implement a one-time lifetime purchase or some other type of pay-per-use model. It looks like Musk has decided that Tesla will offer both.
That's what he said
At Tesla's annual shareholder meeting yesterday, Musk clarified the Model 3 Supercharging situation a bit further. As a service, Supercharging was designed to be extremely "straightforward and easy" in its current implementation. Owners can just pull up to a Supercharger, plug in, and walk away without having to worry about billing or other types of authorization.
Here's how Musk answered a shareholder question about Model 3 Supercharging:
His comments suggest that Tesla will offer both a pay-per-use model as well as a lifetime access model. This makes sense on a number of levels.
For starters, the lifetime access option available on early Model S vehicles (before Supercharging became standard throughout the lineup) was rather pricey. Supercharging was available for $2,000 at the time of purchase, or $2,500 after the purchase.
Whether or not lifetime access is worth it depends entirely upon a customer's expected usage of the network. The cost might be hard to justify for a local commuter that rarely takes long-distance road trips, but a true road warrior would eventually recoup the cost in gas savings for those cross-country treks. These days, there's not much of a decision for Model S or Model X buyers, since it's a standard feature that's included in the price of the car.
But at what cost?
Offering a pay-per-use model dramatically increases the flexibility for Model 3 owners, since they will be able to only pay for what they need at the time without having to buy an expensive lifetime access option unless they want to. It shouldn't be too hard for Tesla to implement some type of seamless billing system, either, since its Supercharger network is able to monitor and track usage, and customers already have My Tesla accounts set up.
Now that we know the overall models that Tesla will use, we just need to know more specifics about pricing.
The article Tesla Model 3 Supercharging Will Have Both Pay-Per-Use and Lifetime Options originally appeared on Fool.com.
Evan Niu, CFA owns shares of Tesla Motors, andhas the following options: long January 2018 $180 calls on Tesla Motors. The Motley Fool owns shares of and recommends Tesla Motors. Try any of our Foolish newsletter services free for 30 days. We Fools may not all hold the same opinions, but we all believe that considering a diverse range of insights makes us better investors. The Motley Fool has a disclosure policy.
Copyright 1995 - 2016 The Motley Fool, LLC. All rights reserved. The Motley Fool has a disclosure policy.