Tesla Just Hired the Creator of Apple, Inc.'s Swift Programming Language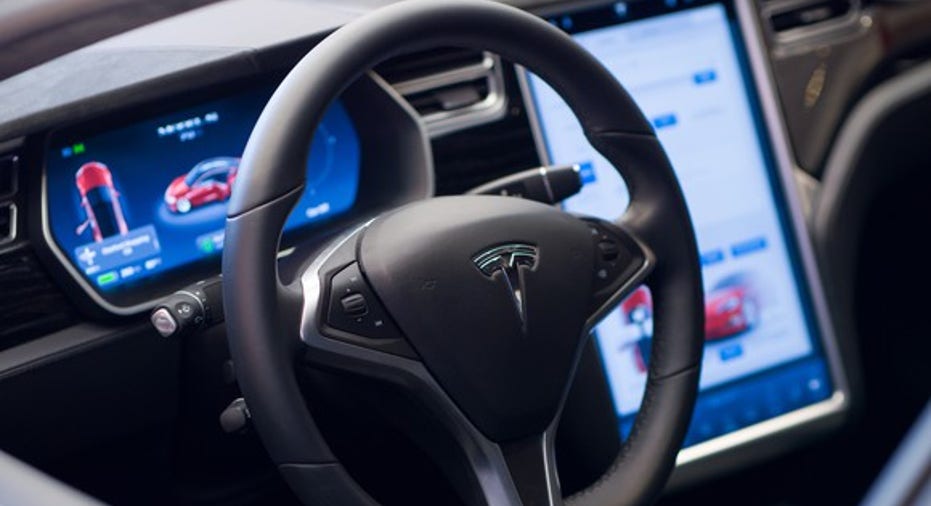 Electric-car maker Tesla Motors (NASDAQ: TSLA) announced on Tuesday that it just snapped up Apple's (NASDAQ: AAPL) director of developer tools, Chris Lattner. The executive was integral at Apple, responsible for creating Swift, a new programming language the tech giant announced in 2014. The important hire comes at a critical time for Tesla as it works to advance the software behind its next-generation driver-assist sensor system for Autopilot.
Image source: The Motley Fool.
From Swift to Autopilot
Lattner's decision to leave Apple and join Tesla "wasn't taken lightly," according to a statement Lattner posted on Swift.org to explain the move. Indeed, Lattner said he won't be entirely leaving the Swift community."I plan to remain an active member of the Swift Core Team, as well as a contributor to the swift-evolution mailing list," he said.
But make no mistake. Lattner is definitely leaving Apple and joining Tesla. In fact, he confirmed in his post that he will be leaving Apple later this month.
At Tesla, Lattner will take on the title of vice president of Autopilot software. Lattner will take over for Jinnah Hosein,SpaceX's vice president of software, who was "serving a dual role as the interim Vice President of Tesla Software and will now be heading back to SpaceX full-time," Tesla said in a blog post on Tuesday."We are very excited that Chris is joining Tesla to lead our Autopilot engineering team and accelerate the future of autonomous driving," Tesla said.
To fill Lattner's role with the Swift programming language, Apple's Ted Kremenek, who is currently the senior manager of languages and runtimes at Apple, will now lead the day-to-day operations of the Swift Core Team.
Furthermore, just as Lattner is stepping up to lead Tesla's Autopilot team, Tesla's director of Autopilot programs, Sterling Anderson, is leaving the company. Interestingly, shortly after the news broke, Anderson mysteriously tweeted, "You ain't seen nothing yet..."
Taking Autopilot to the next level
Lattner joins Tesla's Autopilot team at a crucial period for the technology's development, only a few months after the company made the surprising announcement that it started including full self-driving hardware in every vehicle it ships.
The new hardware included in Tesla vehicles includes eight surround cameras for 360-degree visibility for up to 250 meters of range, 12 improved ultrasonic sensors, forward-facing radar, and a new onboard computer with more than 40 times the computing power of its predecessor.
Tesla demonstrates the capabilities of its next-generation Autopilot system. Image source: Tesla Motors.
The sudden inclusion of the new hardware in every vehicle Tesla produces has presented challenges for the company, which, according to a tweet from CEO Elon Musk in December, have the Autopilot team working seven days a week.
First, vehicles with the new hardware temporarily lack Autopilot features included in vehicles with the older hardware as the company validates the software using customer data generated from operating the new Autopilot sensors in shadow mode as Tesla owners go about their normal day-to-day driving. While the company has started releasing updates to a portion of its vehicles delivered with the new hardware, Musk recently said he hopes the company will be ready this weekend to finally release an update to bring all new-hardware vehicles to feature parity with older vehicles.
Second, the new Autopilot sensors presented manufacturing problems during the company's fourth quarter, as Tesla blamed "short-term production challenges" related to its transition to the new sensors for its worse-than-expected deliveries for the quarter.
Autopilot's ongoing development is an important piece of Tesla's business as it aggressively pursues autonomous vehicles.
10 stocks we like better than Tesla Motors When investing geniuses David and Tom Gardner have a stock tip, it can pay to listen. After all, the newsletter they have run for over a decade, Motley Fool Stock Advisor, has tripled the market.*
David and Tom just revealed what they believe are the 10 best stocks for investors to buy right now... and Tesla Motors wasn't one of them! That's right -- they think these 10 stocks are even better buys.
Click here to learn about these picks!
*Stock Advisor returns as of January 4, 2017
Daniel Sparks owns shares of Apple and Tesla Motors. The Motley Fool owns shares of and recommends Apple and Tesla Motors. The Motley Fool has the following options: long January 2018 $90 calls on Apple and short January 2018 $95 calls on Apple. The Motley Fool has a disclosure policy.