TerraForm Power Might Still Be Overvalued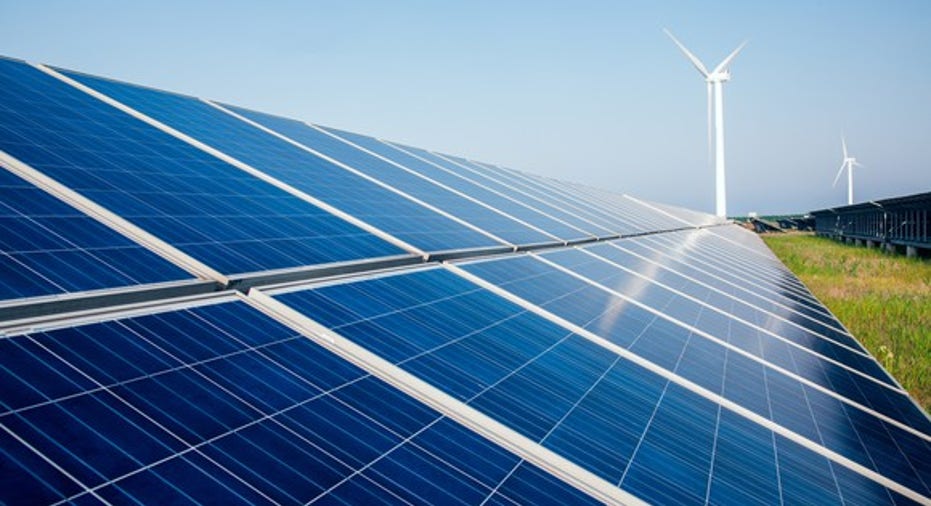 If you were bullish on TerraForm Power Inc. (NASDAQ: TERP) based on the potential upside if the company were to be bought out, you should be very disappointed today. Brookfield Asset Management, which has emerged as the most likely buyer of TerraForm Power and TerraForm Global Inc. (NASDAQ: GLBL), won't pay a premium for the companies and may not even be willing to pay what the stocks trade for today.
Image source: Getty Images.
Brookfield's new offer
Reuters reported last night that Brookfield is offering to buy TerraForm Power, but it will only pay $11.50 per share. Even if there's room to negotiate the price higher, that's a far cry from $13.50, where shares were trading yesterday.
The easy answer to why the price is lower than where the stock trades is because Brookfield doesn't want to take on the risk of the yieldco without sufficient upside to compensate it for taking that risk. Yieldcos commonly trade with 6% to 8% dividend yields, so TerraForm Power would have to generate returns well in excess of that to justify the risk.
TerraForm Power also has higher debt costs than most rivals. I highlighted recently that at the end of 2015, the company's interest rates were in excess of 10% in some cases. Since projects are often sold on the open market with internal rates of return in the 7% to 9% range, TerraForm Power would be unlikely to be able to fund any growth acquisitions in its current state. That may change under Brookfield, but again, it wants a discount for taking on the risk of taking on the company's debts.
Brookfield said it may increase its price for the yieldco to $12.50 per share if it can buy TerraForm Global, but we're not yet sure what that would entail from a price standpoint for the second yieldco.
Other bidders could emerge
It's still possible that other funds could emerge as buyers for TerraForm Power. D.E. Shaw and Appaloosa Management have shown interest in the company in the past, but like Brookfield, they'll be looking for a discount on the assets they buy.
The $11.50-per-share offer from Brookfield may not be a benchmark against which other offers are made. And that could mean the stock is still overvalued if a buyout is what you're looking for.
Where this leaves TerraForm Power
With bids for TerraForm Power coming in lower than where the stock trades on the open market, I wouldn't be surprised to see SunEdison's debt reorganized around its ownership in the company. Whether that means restructuring SunEdison itself or dividing up its shares in TerraForm Power isn't clear, but creditors in the bankrupt SunEdison might see more value in restructuring than in a flat-out sale.
That complicates matters for public shareholders. It could take time to restructure SunEdison, and in the meantime TerraForm Power is left in limbo. It will be difficult to refinance debt, and we have no idea where a dividend might eventually end up. This is a speculative yieldco at best, but right now, the upside in speculating seems low.
10 stocks we like better than TerraForm Power When investing geniuses David and Tom Gardner have a stock tip, it can pay to listen. After all, the newsletter they have run for over a decade, Motley Fool Stock Advisor, has tripled the market.*
David and Tom just revealed what they believe are the 10 best stocks for investors to buy right now... and TerraForm Power wasn't one of them! That's right -- they think these 10 stocks are even better buys.
Click here to learn about these picks!
*Stock Advisor returns as of January 4, 2017
Travis Hoium has no position in any stocks mentioned. The Motley Fool has no position in any of the stocks mentioned. The Motley Fool has a disclosure policy.