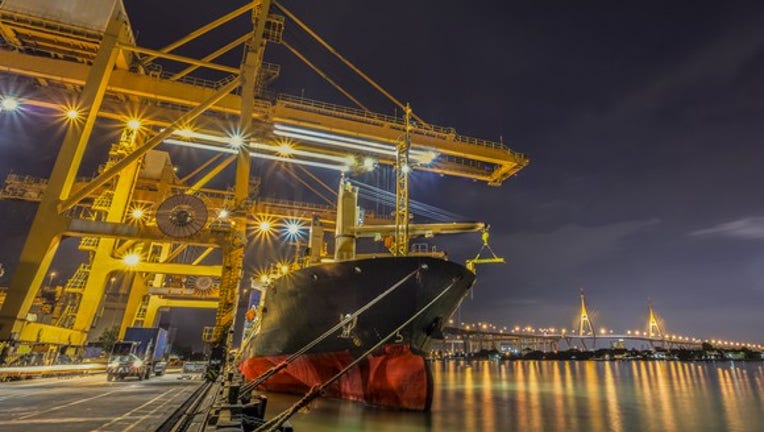 Terex' deal to sell Konecranes its port solutions and material-handling segments is still set to move forward.
What:Shares of U.S. crane, lift, and material-handling equipment-manufacturerTerex Corporation are down nearly 16% at 3 p.m. EDT on May 27, following a press release that the company was ending merger negotiations with Chinese crane maker ZoomLion.
So what:Zoomlion's initial offer -- as far as what was reported -- valued Terex at $30 per share, a significant premium for the company's stock price during the past half-year. The rub? Terex and Finnish Konecranes had already reached an agreement to merge, throwing a wrench into those works.
However, Konecranes was mostly interested in Terex' material handling and port solutions businesses, while the port solutions business -- which provides equipment and services at major U.S. maritime ports -- complicated the acquisition by Zoomlion. Bottom line: The U.S. government would have been very unlikely to approve the acquisition due to national security concerns.
However, KoneCranes was primarily interested in Terex' port equipment and material handling businesses, so those two companies reached a new agreement, where Terex would sell those segments to Konecranes for $800 million in cash plus 19.6 million shares of Konecranes, which equals 25% of that company. That deal is set to finalize on May 31.
Now what:In short, Terex walks away from the Zoomlion deal, and will move forward -- barring unexpected last-minute changes -- with a smaller deal than the initially announced merger with Konecranes. It also becomes a slightly more complex investment than it was before, because Terex will now own a 25% stake in Konecranes.
If you're planning to buy shares of Terex, or hold shares you currently own, the value of your shares will now be tied to the performance of another company -- Konecranes -- and the equity value of that company's stock. Keep that in mind, and invest according to your willingness and ability to track that company's results and prospects.
The article Terex Corporation Stock Down 16% on Merger News: What Investors Need to Know originally appeared on Fool.com.
Jason Hall has no position in any stocks mentioned. The Motley Fool recommends Terex. Try any of our Foolish newsletter services free for 30 days. We Fools may not all hold the same opinions, but we all believe that considering a diverse range of insights makes us better investors. The Motley Fool has a disclosure policy.
Copyright 1995 - 2016 The Motley Fool, LLC. All rights reserved. The Motley Fool has a disclosure policy.