Tennant Company's Earnings Decline as Sales Stay Sluggish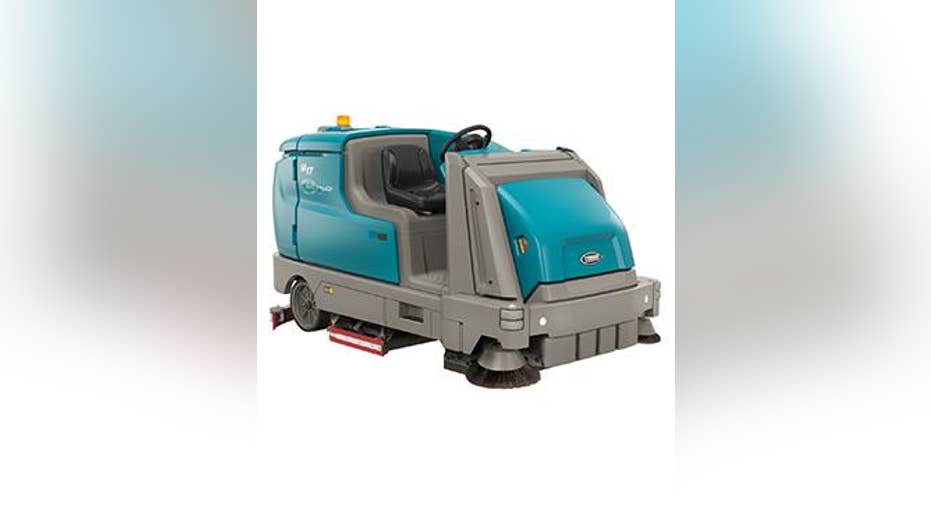 Tennant posted first-quarter earnings results on April 25 that showed weakness in global demand for its industrial cleaning machines. Growth was hard to come by over the last few months, but profitability improved and the company affirmed its 2016 outlook.
Here's how the headline figures stacked up against the prior-year period.
| | Q1 2016 Actuals | Q1 2015 Actuals | Growth (YOY) |
| --- | --- | --- | --- |
| Revenue | $180 million | $186 million | (3%) |
| Net Income | $4.4 million | $5 million | (12%) |
| EPS | $0.25 | $0.27 | (7%) |
Data source: Tennant's financial filings.
What happened this quarter?Foreign currency changes crimped results by dragging down both revenue and profit. Absent these exchange rate shifts, Tennant's sales and earnings would have been roughly flat.
Here are the key highlights of the quarter:
Organic growth was 0% for the second straight quarter as a slight uptick in the U.S. region was swamped by declines in both Europe and emerging markets.
Gross margin rose to 43% of sales from 42% the prior year. Absent foreign currency issues, the profitability improvement would have been even more pronounced at a 43.5% gross margin.
Research and development spending rose as a percentage of revenue as Tennant poured resources into innovating around new cleaning products and services.
Other expenses ticked up thanks to investments in boosting e-commerce capabilities.
Overall, rising costs offset improving gross margin so that bottom-line profitability fell to 3.9% of sales from 4.4% a year ago.
What management had to say"The sluggish business environment that we encountered in the 2015 fourth quarter carried over into the 2016 first quarter," CEO Chris Killingstad said in a press release.
Still, a focus on cutting costs helped produce an uptick in adjusted profits. "Despite the continued economic volatility, we increased earnings per share in the 2016 first quarter versus the year-ago quarter on a constant currency basis." The management team isn't especially surprised by how things have gone through the first few months of the year, which is why the fiscal year outlook hasn't changed. "We are reaffirming our guidance for the full year," Killingstad said.
Looking forwardThat guidance still calls for stubbornly low 2016 organic growth of 2% at the midpoint of guidance, down from 4% last year. Earnings should clock in at a healthy $2.40 per share.
The new M17 battery-powered scrubber. Image source: Tennant.
Given the soft global selling environment, Tennant's business improvements will be in less-flashy areas like profitability, selling infrastructure, and e-commerce abilities this year. Meanwhile, investments in what management describes as its "strongest new pipeline" in history (including a just-released battery powered scrubber) should lay the foundation for stronger growth when the industry does begin expanding again.
"We remain well positioned to gain leverage and improve operating efficiencies," Killingstad explained. At least for the next few quarters, though, Tennant expects unusually slow growth in the U.S., Europe, and emerging markets.
The article Tennant Company's Earnings Decline as Sales Stay Sluggish originally appeared on Fool.com.
Demitrios Kalogeropoulos has no position in any stocks mentioned. The Motley Fool owns shares of and recommends Tennant Company. Try any of our Foolish newsletter services free for 30 days. We Fools may not all hold the same opinions, but we all believe that considering a diverse range of insights makes us better investors. The Motley Fool has a disclosure policy.
Copyright 1995 - 2016 The Motley Fool, LLC. All rights reserved. The Motley Fool has a disclosure policy.