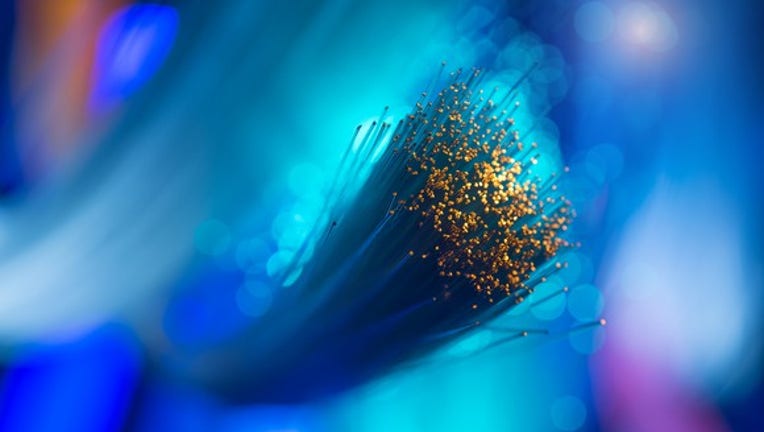 Image source: Getty Images.
Telkom Indonesia (NYSE: TLK) reported third-quarter results on October 25. Here's a deeper dive into that business update.
Telkom Indonesia results: The raw numbers
Data source: Telkom Indonesia (opens PDF document). YOY = year over year.
What happened with Telkom Indonesia this quarter?
The leading provider of communications services in Indonesia saw solid growth across the board, in large part thanks to strong sales of wireless voice and data services.
Wired and wireless data and internet services accounted for 52% of Telkom's third-quarter sales, up from 46% a year ago. The division saw 17% year-over-year sales growth.
Free cash flows rose 45% higher, due to higher operating cash flows and modestly lower capital expenses.
The Telkomsel mobile phone service added 6.3 million net additional subscribers in the third quarter, stopping at a grand total of 163.7 million access lines. Subscriber growth of 10% year over yearled to 85% more mobile data transmitted.
Telkom's management noted that the company should continue to grow faster than the local communications market overall, reiterating the existing guidance for fiscal year 2016:
Both Telkom and Telkomsel are expected to grow revenues faster than their local markets, driven by rising digital sales. To set the baseline for that comparison, the industry is growing at a clip of 10% to 11% this year.
EBITDA (earnings before interest, taxes, depreciation, and amortization)and net profits should decline slightly due to larger capital expenses.
What management had to say
In a conference call with market analysts, Telkom Indonesia CEO Alex Sinaga underscored the company's dominant market position in a nation with 238 million citizens.
"In terms of broadband service, we estimated that Telkom controls around 64% of traffic market share in Indonesia, with 2,349 gigabytes-per-second bandwidth in service," Sinaga said. "We also provide data-center service to our enterprise clients, with 75,000 square meters of data-center facilities based in Indonesia. We estimate that we have around 52% share of total data-center revenues in the country."
He also noted that the Indonesian wireless phone market is becoming quite saturated. In response to that trend, the company is focusing on more profitable data services and higher-quality customers.
Looking ahead
Telkom Indonesia is expanding its global reach these days. The company is getting ready to launch voice and data services in Myanmar, which Sinaga described as a high-growth developing market of 50 million new potential customers. In collaboration with other international telecoms, Telkom is also laying down high-speed fiber backbone connections to France and California, hoping to establish better and faster overseas data services.
This report did not move Telkom's share prices much, but the stock has been on a roll recently: Share prices have now gained 28% so far in 2016, and 43% over the last 52 weeks.
Forget the 2016 Election: 10 stocks we like better than Telkom Indonesia Donald Trump was just elected president, and volatility is up. But here's why you should ignore the election:
Investing geniuses Tom and David Gardner have spent a long time beating the market no matter who's in the White House. In fact, the newsletter they have run for over a decade, Motley Fool Stock Advisor, has tripled the market.*
David and Tom just revealed what they believe are the ten best stocks for investors to buy right now... and Telkom Indonesia wasn't one of them! That's right -- they think these 10 stocks are even better buys.
Click here to learn about these picks!
*Stock Advisor returns as of November 7, 2016
Anders Bylund has no position in any stocks mentioned. The Motley Fool recommends Telkom Indonesia. Try any of our Foolish newsletter services free for 30 days.
We Fools may not all hold the same opinions, but we all believe that considering a diverse range of insights makes us better investors. The Motley Fool has a disclosure policy.