Telekomunikasi Indonesia Delivers 14% Sales Growth In 2016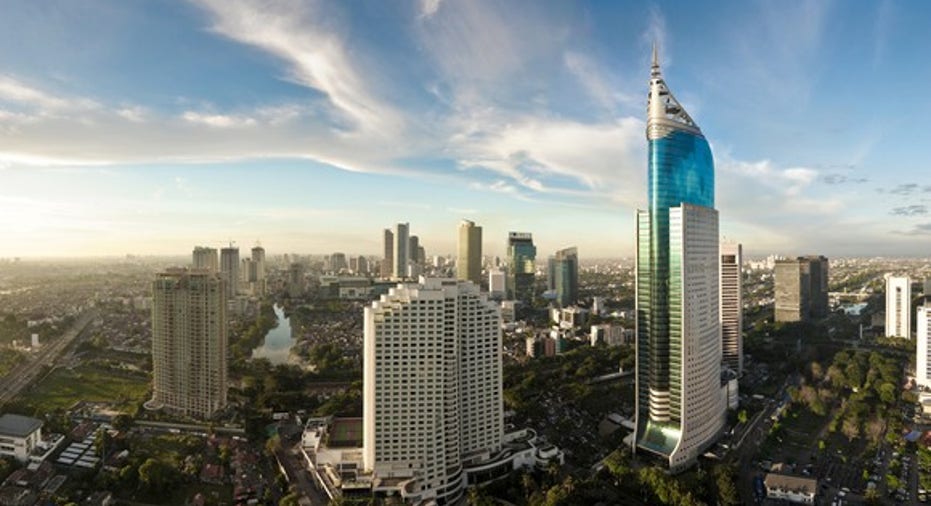 Indonesian communications giant Telekomunikasi Indonesia (NYSE: TLK) reported fourth-quarter results Tuesday morning. The company enjoyed strong growth in broadband subscriptions and business data sales.
Here's a closer look at Telkom Indonesia's fourth quarter, followed by a discussion of the full fiscal year.
Telkom Indonesia's results: The raw numbers
| Metric | Q4 2016 | Q4 2015 | Year-Over-Year Change |
| --- | --- | --- | --- |
| Revenue | $1.03 billion | $780 million | 33% |
| Net income from continuing operations | $233 million | $338 million | (31%) |
| Unadjusted earnings per ADS (diluted) | $0.29 | $0.48 | (40%) |
Data source: Telekomunikasi Indonesia, converted to average Indonesian Rupee/US Dollar exchange rates for each quarter. 1 American Depositary Share = 100 Series B shares on the Indonesia Stock Exchange.
What happened with Telkom Indonesia this quarter?
The company is not fond of breaking down its reports into quarterly details. Press materials, financial filings, and management's conference call with analysts all focused on figures and trends seen across the whole fiscal year 2016.
From the full-year perspective, Telkom Indonesia hit a home run. Sales jumped 14% year over year, lifting the bottom line 13% higher and increasing earnings per ADS by 24%. Free cash flows rose by 19%.
The Telkomsel mobile network saw full-year sales increasing 14%, driving large boosts to EBITDA profits and bottom-line income for that segment. Within Telkomsel, digital services and data sales increased by more than 50% each. These operations accounted for 37% of Telkom Indonesia's total revenues in 2016, up from 33% in the 2015 fiscal year.
Telkomsel added 21 million new customers in 2016, driving the service's subscriber count up to 174 million.
As usual, Telkom Indonesia's management painted its forecast for the next full year in broad strokes:
Thanks to stable competition in the mobile space and expanding broadband markets, the company should deliver revenue growth ahead of the local market's overall growth rates. The industry is expected to increase sales by roughly 9% in 2017.
EBITDA and net profit margins should decline slightly as the company leans further into the digital services market. Margins are generally leaner in that sector than in legacy voice services, putting pressure on the bottom line while dramatically expanding the top line.
About 24% of incoming revenues are budgeted for capital expenses, mostly poured into investments in the mobile and fixed broadband infrastructures. That's up from 23% in 2016 but below the 26% mark that was set in 2015.
The skyline of Indonesian capital Jakarta. Image source: Getty Images.
What management had to say
Telkom Indonesia CEO Alex Sinaga called this "a remarkable set of results." In particular, the company hit a rare triple of double-digit growth in annual sales, EBITDA, and net income. The last time Telkom Indonesia hit this trifecta was in 2007.
Looking ahead
The next few years will be capital-intensive as Telkom Indonesia continues to make large investments into its infrastructure. The company is laying broadband fiber connections to California and France, opening a large data center in Singapore, and launching a high-capacity communications satellite to provide broadband services and high-definition TV signals across Indonesia. One satellite was launched in February, and an even larger one will follow in 2018.
This is an ambitious company, serving the world's fourth-largest market while also thinking hard about international expansion.
10 stocks we like better than Telkom IndonesiaWhen investing geniuses David and Tom Gardner have a stock tip, it can pay to listen. After all, the newsletter they have run for over a decade, Motley Fool Stock Advisor, has tripled the market.*
David and Tom just revealed what they believe are the 10 best stocks for investors to buy right now... and Telkom Indonesia wasn't one of them! That's right -- they think these 10 stocks are even better buys.
Click here to learn about these picks!
*Stock Advisor returns as of February 6, 2017
Anders Bylund has no position in any stocks mentioned. The Motley Fool recommends Telkom Indonesia. The Motley Fool has a disclosure policy.