Tech stocks lifted by Apple's results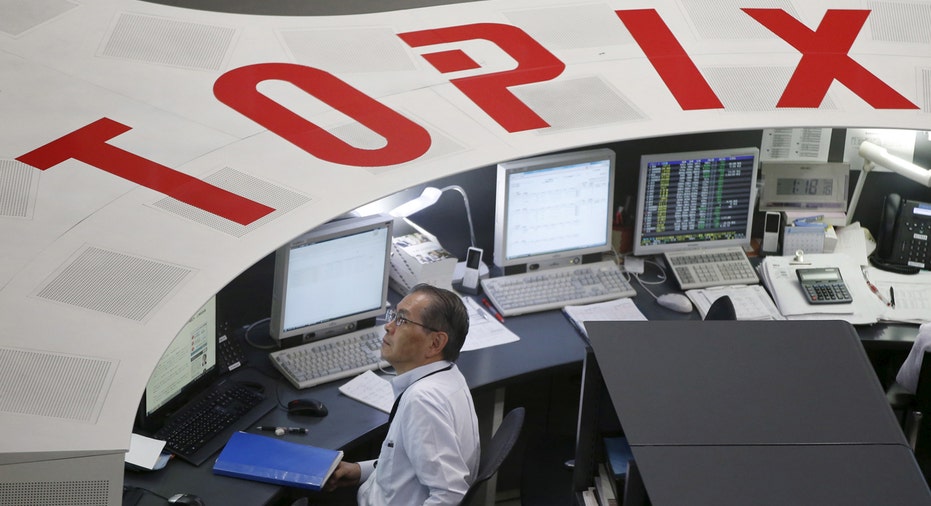 Apple's latest results pushed global technology shares higher Wednesday, fueling expectations that the Dow Jones Industrial Average could rise above the 22000 mark for the first time when the U.S. market opens later in the day.
The Stoxx Europe 600 was down 0.1% shortly after the market opened, but the technology sector still gained 0.1%. Futures pointed to an 0.2% opening gain for the Dow and an 0.1% opening gain for the S&P 500.
Apple's fiscal third-quarter report, released late Tuesday after the U.S. market close, beat market expectations. Its shares went up 7.4% in premarket trading.
Taiwan is home to a number of Apple suppliers, and its Taiex stock benchmark was the region's best performer, recently up 0.8%. Technology firms also aided Hong Kong's stock benchmark, last trading up 0.6%.
"The tech sector as a whole has some room to appreciate," said Brad McMillan, chief investment officer for Commonwealth Financial Network, who nonetheless warned that investor appetite is mostly driven by a few sector giants.
"When you look at the history of stocks that could do no wrong, usually it ends up in tears," he added.
Japanese equities pushed to session highs as early earnings-fueled gains were amplified in afternoon trading by a pullback in the yen.
The Nikkei was recently up 0.5% as the dollar jumped 0.3% against the yen to Yen110.690. Earnings also helped, with Honda Motor Co. climbing 3% after its late-Tuesday quarterly report. Sony Corp. fell 1%.
Trading has been in a tight range for two months in Japan, and stocks moved back toward the range's upper bound in afternoon trading as the yen declined. A weaker yen often lifts equities prices there as many Japanese companies rely on exports.
Global markets are "going to stay the course through the completion of earnings season," said Tom White, chief market strategist at TD Ameritrade Inc. subsidiary Tradewise Advisors Inc. "I see the market staying relatively strong as there's no downside catalyst."
But a pullback in commodities prices erased some of the recent gain in Australia, whose stock market is heavily exposed to the resources sector.
The S&P/ASX 200 fell 0.5% as oil fell 0.6% after a bearish crude inventory reading from the American Petroleum Institute. Metals prices also retreated.
Mining giant Rio Tinto PLC fell 1.7% after it released earnings Wednesday, one of the biggest losers of the day. The basic resources sector in Europe fell 1%.
Jon Sindreu contributed to this article.
Write to Kenan Machado at kenan.machado@wsj.com