Tech stocks climb for fourth day as New Year rally continues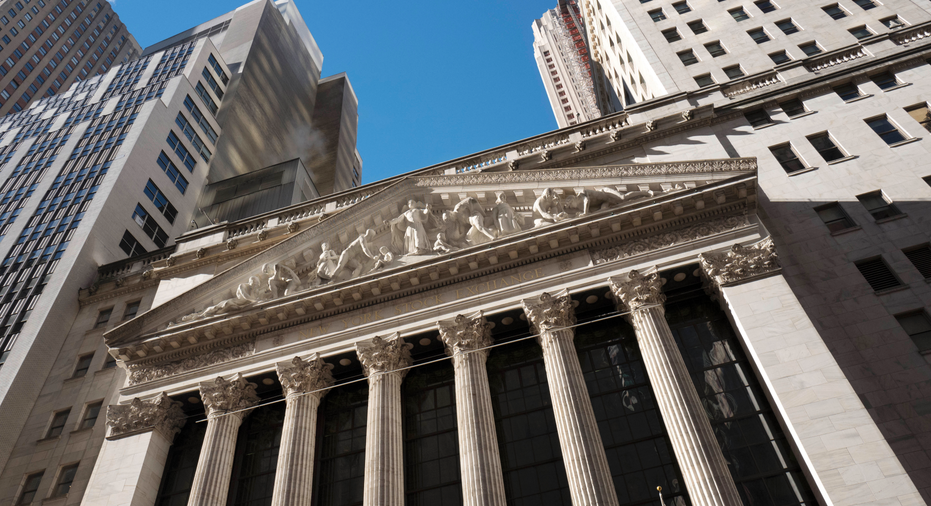 After another solid monthly jobs report, technology companies again led the way as U.S. stocks rose for the fourth day in a row to start 2018. They are on their longest new-year winning streak in eight years.
The Labor Department said employers added 148,000 jobs in December. That was a bit less than experts expected, but still underscored the continued health of the economy. Wages grew and factory managers received more new orders than in any month since 2004. Health care and consumer-focused companies also rose, and the weaker dollar gave industrial firms like Boeing and basic materials makers a lift.
Wages and worker productivity are rising at about the same rate, according to Ed Keon, managing director and portfolio manager of QMA, a fund manager owned by Prudential Financial. He said if that trend continues, company profits should stay solid and inflation won't be much of a risk to the economy.
Productivity growth has been weak in recent years, but it jumped 3 percent in the third quarter. Keon said new technologies may now be helping businesses in a bigger way.
"It's possible that we're on the verge of a new productivity revolution," he said. "If we are, that's good news for wages, it's good news for profits, it's good news for economic growth, and it's good news for the stock market."
The Standard & Poor's 500 index gained 19.16 points, or 0.7 percent, to 2,743.15, and rose 2.6 percent for the week. The Dow Jones industrial average added 220.74 points, or 0.9 percent, to 25,295.87. The Nasdaq composite rose 58.64 points, or 0.8 percent, to 7,136.56. The Russell 2000 index of smaller-company stocks rose 4.29 point, or 0.3 percent, to 1,560.01.
The Dow industrials closed above 25,000 points for the first time Thursday and the Nasdaq breached 7,000 points earlier in the week.
The last time stocks rose for at least four consecutive days to start a new year was in 2010, when the S&P 500 finished higher for six days in a row. It rose 1.9 percent over that run.
While job growth has slowed somewhat with the economy close to full employment, solid economic growth in both the U.S. and major countries overseas is still supporting more hiring.
Apple gained $1.97, or 1.1 percent, to $175 and Alphabet, Google's parent company, picked up $14.53, or 1.3 percent, to $1,110.29. Chipmaker Xilinx jumped $3.66, or 5.2 percent, to $74.15 and eBay added $1.12, or 2.9 percent, to $39.69.
Consumer-focused and health care companies also stand to benefit from sustained economic growth. Amazon climbed $19.55, or 1.6 percent, to $1,229.14. Netflix advanced $4.36, or 2.1 percent, to $209.99. Used car retailer CarMax edged up $2.79, or 4.1 percent, to $71.04.
Among health care companies, Align Technology, which doubled last year, surged $7.77, or 3.3 percent, to $241.07 and contact lens and surgical products maker Cooper Companies gained $6.95, or 3.1 percent, to $230.50.
Bond prices fell. The yield on the 10-year Treasury note rose to 2.47 percent from 2.45 percent. The yield on the 2-year note rose to 1.96 percent from 1.95 percent.
With the holiday season in the rearview mirror, companies began to report their most recent results. Wine, liquor and beer maker Constellation Brands fell $5.91, or 2.6 percent, to $219.88 after its third-quarter report disappointed investors. Retailer Francesca's plunged $1.55, or 20.7 percent, to $5.95 after it said it struggled over the holidays as fewer people came to stores and its shoppers spent less. It cut its profit and sales forecasts.
Barnes & Noble fell to its lowest price since 1994 after the bookseller said its sales slumped over the holidays. The struggles weren't limited to its physical stores as online sales dropped 4.5 percent. That's partly because Amazon continues to win over more and more people to its Prime membership program. Barnes & Noble sank 90 cents, or 13.8 percent, to $5.60.
Benchmark U.S. crude lost 57 cents to $61.44 a barrel in New York. Brent crude, used to price international oils, fell 45 cents to $67.62 per barrel in London.
Wholesale gasoline slid 2 cents to $1.79 a gallon. Heating oil declined 2 cents to $2.06 a gallon. Natural gas tumbled 9 cents, or 3 percent, to $2.80 per 1,000 cubic feet.
Gold rose 70 cents to $1,322.30 an ounce and silver picked up 2 cents to $17.29 an ounce. Copper slipped 3 cents to $3.23 a pound.
The dollar rose to 113.14 yen from 112.74 yen. The euro slipped to $1.2050 from $1.2072.
Germany's DAX gained 1.2 percent and the CAC 40 of France added 1.1 percent. The FTSE 100 in Britain rose 0.4 percent. South Korea's Kospi jumped 1.3 percent after North and South Korea agreed to hold their first official dialogue in more than two years next week to discuss ways to cooperate on the upcoming Winter Olympics in the South. Earlier, the United States and South Korea agreed to delay annual joint military exercises until after the Games, which will be held in February. Japan's Nikkei 225 rose 0.9 percent and the Hang Seng in Hong Kong climbed 0.3 percent.
____
AP Markets Writer Marley Jay can be reached at http://twitter.com/MarleyJayAP His work can be found at https://apnews.com/search/marley%20jayt