Tech, health care lift U.S. stocks to best first half in years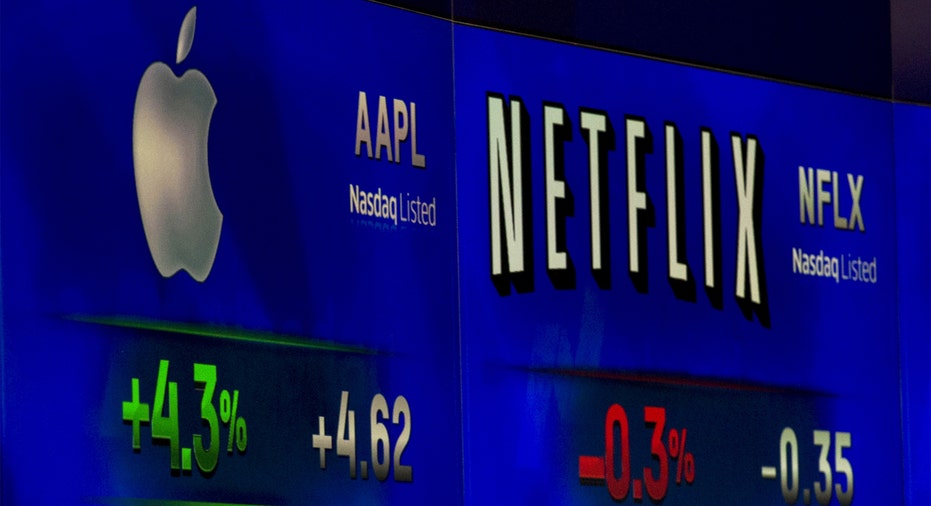 Technology companies such as Apple (NASDAQ:AAPL) and Tesla (NASDAQ:TSLA) are carrying U.S. stocks to their strongest first-half performance in years.
The tech-heavy Nasdaq Composite has gained 14.1% on the year, and despite a rocky day of trading on Thursday, the index is close to wrapping up its best first half of the year in over a decade. The index has set 38 new closing records in the first six months of the year, the most since 1986.
Apple, Microsoft (NASDAQ:MSFT), Netflix (NASDAQ:NFLX), Facebook (NASDAQ:FB), Alphabet (NASDAQ:GOOGL) and Tesla have all seen sizable gains in 2017, hitting record highs in the process. The S&P's information technology sector is up more than 17% on the year.
The Dow Jones Industrial Average and S&P 500 were both on pace to clinch their best first halves since 2013. The Dow is up 7.7%, and the S&P has climbed 8.1%.
"Equities have achieved strong performance during the first half of the year amidst a not too hot/not too cold Goldilocks-like economic environment," Terry Sandven, U.S. Bank Wealth Management's chief equity strategist, said in a note to clients.
While tech stocks have led this year's surge, health care names aren't far behind. Health care stocks, lifted in part by optimism over Republican-led efforts on Capitol Hill to replace Obamacare, have gained 16% as one of the top-performing sectors in the S&P. Last week, the S&P health care sector hit a record high on the day Senate Republicans released their plan to replace Obamacare.
"The strong year-to-date performance of the Healthcare sector has been surprising, given uncertainty surrounding the repeal and replacement of the Affordable Care Act and lingering drug pricing debate," Sandven said.
The consumer discretionary sector has also followed at tech's heels, although that's mostly due to Amazon.com (NASDAQ:AMZN) and its 30% growth year-to-date.
Oil hasn't fared as well as equities, trading roughly 16% lower to slide below $45 per barrel. But gold, considered a safe haven, has gained about $95, or 8.3%, to hit $1,245 per troy ounce.
Ticker
Security
Last
Change
Change %
AAPL
APPLE INC.
170.69
+0.26
+0.15%
MSFT
MICROSOFT CORP.
315.56
+1.92
+0.61%
GOOGL
ALPHABET INC.
132.31
+1.77
+1.36%
NFLX
NETFLIX INC.
376.06
-0.29
-0.08%
TSLA
TESLA INC.
246.38
+5.88
+2.44%