Teamsters leaders facing probe for accepting gifts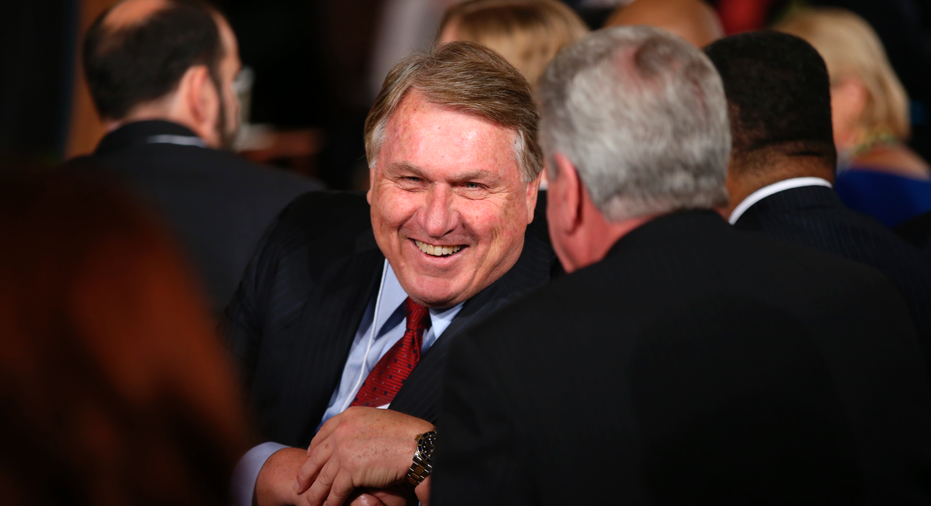 An independent investigator has ratcheted up his probe into whether top Teamsters leaders accepted undisclosed gifts from a business that brokered health benefits for the union.
The investigator applied for a subpoena in federal court last week for records from the health benefits providers that used the broker to get Teamster business as well as from the broker, California-based The GrandFund, LLC.
The subpoena seeks records showing whether Teamsters officials were given undisclosed golf outings, expensive meals or tickets to sporting events. It also seeks any evidence that may exist about whether Teamsters officers were hired by the providers or broker and whether payments were made to Teamsters officials, including its top leader, James Hoffa, or their relatives.
The broker maintained contracts between the Teamsters and providers of drug and health benefits.
Labor rules require union officials to disclose gifts worth more than $250. The probe is being led by independent investigations officer Joseph diGenova's office.
Teamster spokesman Bret Caldwell said in a statement Wednesday that the union has been cooperating with the investigator's office.
"The union has provided hundreds of thousands of documents to this point and will continue to cooperate as requested," Caldwell said.
The probe is the latest twist in diGenova's long-running investigation into top Teamsters leaders and the health benefits broker, and it comes as the union is transitioning away from federal supervision meant to root out corruption. Under the terms of an agreement reached three years ago, federal supervision of the Teamsters will end after 2020. The Teamsters agreed to the federal oversight three decades ago following a federal investigation led by then-U.S. Attorney Rudy Giuliani into corruption and mobster influences in the union.
As the independent investigator, DiGenova is charged with investigating misdeeds in the Teamsters under the supervision of a federal judge in New York until 2020.
As part of the current investigation, the CEO of The GrandFun, Charles Bertucio, agreed last year to a ban on any association with Teamsters members for one year. No one responded to a voicemail message left Wednesday at a company owned by Bertucio.
Other Teamsters leaders have faced investigations recently.
Two years ago, discipline charges were recommended against Hoffa's executive assistant for accepting tickets to a Playboy party at the Super Bowl, and a top Teamsters official in California was suspended for two years recently for getting the passes to the Super Bowl party as well as getting a cousin hired at a company that used Teamsters workers. Last year, a Teamsters officer in Chicago was indicted on charges of taking money from a business that employed Teamsters workers.
The International Brotherhood of Teamsters represents 1.4 million workers involved in a wide array of industries including truck driving, construction, health care and hospitality industries.
___
Follow Mike Schneider at https://twitter.com/MikeSchneiderAP