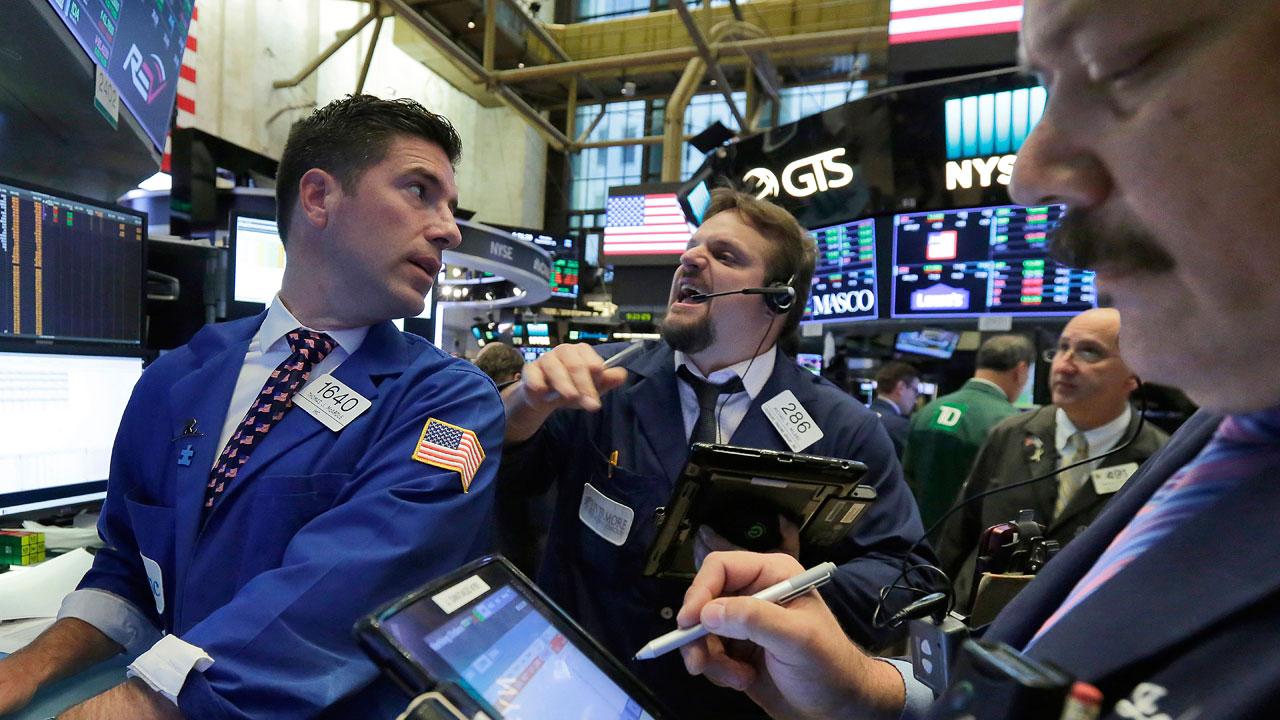 Wall Street's major indexes were poised to inch higher at the open on Tuesday, building on gains in the past two sessions on rising hopes that the U.S. Congress will vote for the biggest overhaul of the country's tax system in more than 30 years.
The House of Representatives will vote on the bill on Tuesday afternoon, followed by the Senate later in the night or on Wednesday morning. The bill will likely be signed into law by the end of the week.
Lingering doubts about fate of the tax bill all but vanished late on Monday after two of the last Senate Republican holdouts, Susan Collins and Mike Lee, agreed to support the legislation.
The overhaul would cut corporate tax rates to 21 percent from 35 percent, which investors are betting will boost profits as well as trigger share buybacks and higher dividend payouts.
U.S. stocks have rallied since the U.S. presidential election last year, when Donald Trump promised corporate America lower taxes and looser regulations. The tax bill, if passed, will be the Republican party's first major legislative triumph under Trump.
The Dow, S&P, tech-heavy Nasdaq and the small-cap Russell 2000 ended at record highs on Monday. The Nasdaq briefly topped 7,000 points for the first time and the Dow closed 208 points away from the 25,000-point mark.
S&P 500 e-minis were up 2.25 points, or 0.08 percent, at 6:52 a.m. ET, with 77 contracts changing hands. Nasdaq 100 e-minis were up 4 points, or 0.06 percent, in volume of 17 contracts. Dow e-minis were up 32 points, or 0.13 percent, with 28 contracts changing hands.
Oil price also edged higher, supported by the Forties pipeline outage in the North Sea, OPEC-led supply cuts and expectations of lower U.S. crude inventories.
Shares of oil majors Exxon (NYSE:XOM) and Chevron (NYSE:CVX) were up about 0.4 percent to 0.6 percent in premarket trading.
Apple (NASDAQ:AAPL) dipped nearly 1 percent after brokerage Instinet downgraded the stock to "neutral" on expectations of a limited upside to iPhone X sales next quarter.
General Motors  (NYSE:GM) rose about 2 percent after RBC upgraded the stock to "outperform" on expectations of better profitability in 2018.
Darden Restaurants (NYSE:DRI) was up 2.5 percent, the top gainer among S&P 500 stocks trading premarket, after reporting its quarterly results.
A Commerce Department report, due at 8:30 a.m. ET (1330 GMT) will likely show housing starts in November slipped to an annual rate of 1.25 million units, compared to 1.29 million units in the previous month.
(Reporting by Sruthi Shankar in Bengaluru; Editing by Savio D'Souza)