Tax Evasion Probes Underway After Panama Papers Leak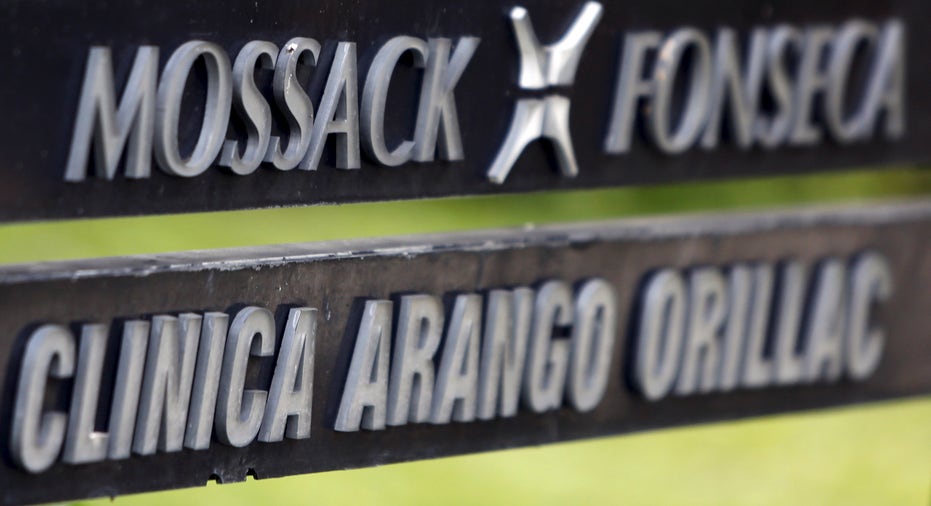 Tax authorities in Australia and New Zealand are probing local clients of a Panama-based law firm at the center of a massive data leak for possible tax evasion.
Other jurisdictions are likely to follow suit following the leak over the weekend of details of hundreds of thousands of clients in more than 11.5 million documents from the files of law firm Mossack Fonseca, based in the tax haven of Panama.
The documents are at the center of an investigation published on Sunday by the International Consortium of Investigative Journalists and more than 100 other news organizations around the globe.
The German newspaper Sueddeutsche Zeitung said it received the huge cache of documents and shared them with the other media outlets.
The leaked "Panama Papers" cover a period over almost 40 years, from 1977 until last December, and allegedly show that some companies domiciled in tax havens were being used for suspected money laundering, arms and drug deals and tax evasion.
"I think the leak will prove to be probably the biggest blow the offshore world has ever taken because of the extent of the documents," said Gerard Ryle, director of the International Consortium of Investigative Journalists.
Britain's Guardian newspaper said the documents showed a network of secret offshore deals and loans worth $2 billion led to close friends of Russian President Vladimir Putin. Reuters could not independently confirm those details.
Kremlin spokesman Dmitry Peskov did not immediately respond to a request for comment from Reuters on Monday.
Last week, Peskov said reports about the financial dealings of concert cellist Sergei Roldugin, a friend of Putin, and other related reports, were part of a politically motivated campaign to discredit Putin ahead of a cycle of elections.
The Australian Tax Office (ATO) said it was investigating more than 800 wealthy clients of Mossack Fonseca.
"We have now linked over 120 of them to an associate offshore service provider located in Hong Kong," the Australian tax office said in a statement. It did not name the Hong Kong company.
ATO Deputy Commissioner Michael Cranston said his office was working with the Australian police and the anti-money laundering regulator AUSTRAC to cross-check the data, and some cases may be referred to the Serious Financial Crime Taskforce.
The 800 individuals under investigation include taxpayers who had previously been investigated and others who had reported themselves to the tax office under a voluntary disclosure initiative which allowed people to come forward and avoid steep penalties and criminal charges and has since ended.
However, the ATO said those under investigation also included many taxpayers who had not previously come forward.
DATABASE "HACK"
The head of Mossack Fonseca has denied any wrongdoing but said his firm had suffered a successful but "limited" hack on its database. The firm's director, Ramon Fonseca, described the hack and leak as "an international campaign against privacy".
Fonseca, who was up until March a senior government official in Panama, said in a telephone interview with Reuters on Sunday the firm, which specializes in setting up offshore companies, has formed more than 240,000 such companies. The "vast majority" of these have been used for "legitimate purposes", he said.
The papers also showed the involvement of Pakistini Prime Minister Nawaz Sharif's family in off-shore companies, including his daughter Mariam and son Hussain. Pakistani Information Minister Pervez Rasheed denied any wrongdoing on the Sharifs' part.
"Every man has the right to do what he wants with his assets, to throw them in the sea, to sell them, or to establish a trust for them. There is no crime in this in Pakistani law or in international law," Rasheed said.
Hussain Nawaz, speaking to Geo TV, also said there was nothing illegal either about the family's ownership of the companies, or about the activities of the companies themselves.
"I have never hidden anything and neither do I have any need to hide them...these companies are allowed under British law so that one does not need to pay unnecessary taxes," he said.
New Zealand's tax agency said it was working closely with its tax treaty partners to obtain full details of any New Zealand tax residents who may have been involved in arrangements facilitated by Mossack Fonseca.
Separately, media reports said the leaked data pointed to a link between a member of global soccer body FIFA's ethics committee and a Uruguayan soccer official who was arrested last year as part of a U.S. probe into corruption in the sport.
FIFA's ethics committee said on Sunday that Juan Pedro Damiani, a member of the committee's judgment chamber, was being investigated over a possible business relationship with fellow Uruguayan Eugenio Figueredo, one of the soccer officials arrested in Zurich last year.
Damiani told Reuters in Montevideo he broke off relations with Figueredo when the latter was accused of corruption.
(Additional reporting by Brian Homewood; Writing by Sam Holmes and Angus MacSwan,; Editing by Philippa Fletcher)