Tax break helps UnitedHealth 4Q earnings, 2018 guidance soar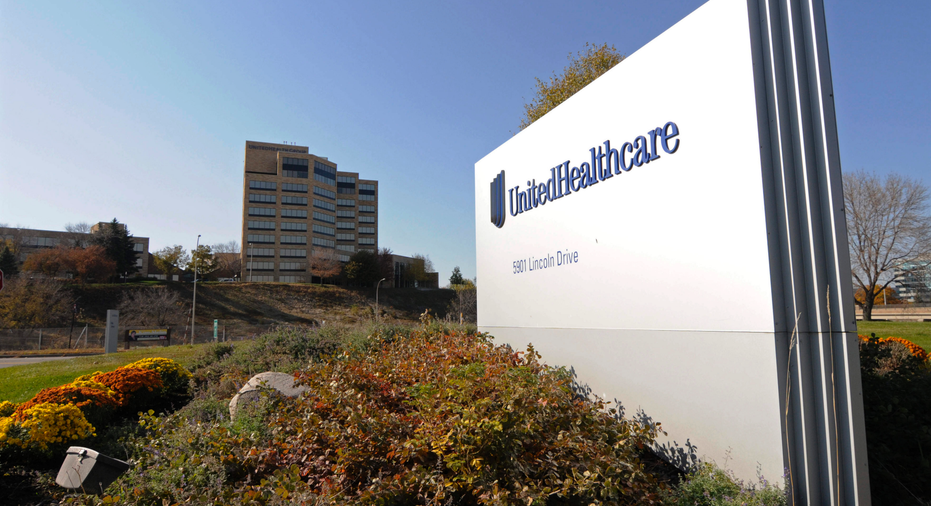 UnitedHealth Group's earnings more than doubled in the final quarter of 2017, and the nation's largest insurer hiked its forecast well beyond expectations largely due to help from the federal tax overhaul.
UnitedHealth said Tuesday that it added $1.2 billion in 2017 non-cash earnings, as its fourth-quarter and full-year corporate tax rates were cut.
The $1.5 trillion tax cut plan that Republican lawmakers and President Donald Trump sped into law last month also has prompted other companies to raise forecasts for the new year and announce employee bonuses. UnitedHealth said it will dedicate most of the benefit it receives from the law to accelerating investments in data analytics and technology.
Shares climbed about 2 percent Tuesday.
Fourth-quarter earnings climbed to $3.62 billion, as total revenue rose over 9 percent to $52.06 billion. Adjusted earnings came in at $2.59 per share, excluding the tax overhaul gain. That also trumped Wall Street expectations.
Analysts forecast earnings of $2.51 per share on $51.54 billion in revenue for the Minnetonka, Minnesota, company, which is the first big insurer to report results every quarter.
Health insurance is still the biggest revenue generator for UnitedHealth Group Inc., which covers more than 49 million people. But it now pulls in most of its operating earnings from its Optum segment. That business provides pharmacy benefits management and technology services and also operates clinics and urgent care and surgery centers. Optum operating earnings jumped 22 percent to $2.2 billion in the fourth quarter.
UnitedHealth is feeding that segment with a nearly $5 billion deal announced last month to buy DaVita Medical Group's hundreds of clinics and extend the reach of its health care services business to several more states.
Analysts who follow UnitedHealth see more growth potential in Optum and its array of products focused on cutting costs and improving health care. Those are big concerns in an economy where medical costs annually rise faster than wages and inflation.
Operating earnings for the company's UnitedHealthcare insurance side climbed about 29 percent to $1.8 billion in the fourth quarter. The insurer booked gains in several types of coverage, including Medicaid, the state- and federally funded program for the poor. More states are turning to insurers to manage this coverage.
UnitedHealth also saw a nearly 12 percent, fourth-quarter revenue gain from its international business, which covers more than 4 million people. The insurer said late last month that it will spend about $2.8 billion to buy a health care provider and insurer that operates in Chile, Columbia and Peru.
Overall, UnitedHealth earned $10.56 billion last year on more than $200 billion in revenue. It expects revenue in 2018 to range between $223 billion and $225 billion.
UnitedHealth now expects adjusted earnings of $12.30 to $12.60 per share in 2018, up from an initial forecast for $10.55 to $10.85. That's far better than the $11.44 per share that Wall Street was projecting, according to a survey by FactSet.
Shares of UnitedHealth climbed $5.29 to $233.86 in late-morning trading Tuesday. The stock advanced about 38 percent last year, with the price surging past $200 and setting several all-time highs.