Tax benefit boosts Kroger's profit, but outlook disappoints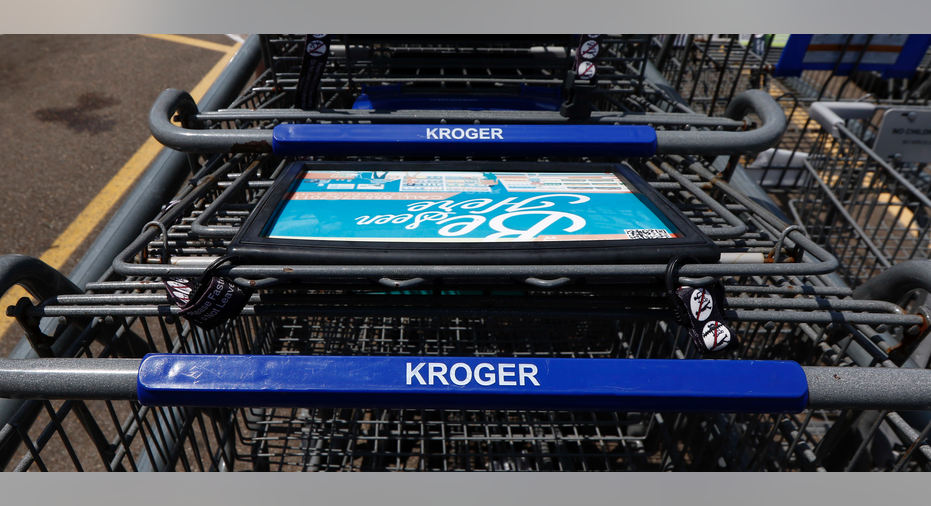 Kroger's fourth-quarter profit soared 70 percent, mainly due to a large tax benefit. But its stock dropped 12 percent Thursday after it gave a disappointing earnings outlook as it spends more to compete with Amazon.
Grocers have been racing to boost their digital efforts, especially since Amazon acquired grocer Whole Foods and its 470 stores last year. So far, the online retailer has cut prices on some Whole Foods items and recently began offering free, two-hour delivery in six cities with plans for a nationwide rollout. Kroger offers delivery and online ordering-and-pickup in some stores; it said Thursday that digital sales jumped 90 percent in 2017 from the year before.
CEO Rodney McMullen told analysts in a conference call that the company is balancing the desires of shoppers for delivery, pickup and in-store shopping, and that many customers do all three.
"So for us, you should expect to see us continually expanding the way customers can engage with us and do that digitally and with the mobile app," he said. "And we'll continue to make investments in those areas."
The Cincinnati-based company said it expects full-year earnings of $1.95 per share to $2.15 per share. Wall Street analysts expected $2.15 per share.
Kroger Co. shares fell $3.25 to $22.98 on Thursday.
The company, which also owns the Ralphs, Dillons and King Soopers supermarkets, said it earned $854 million, or 96 cents per share, in the fourth quarter, helped by a $957 million tax benefit, with about $400 million coming from the recent tax changes.
Excluding one-time gains and costs, it earned 63 cents per share, matching Wall Street expectations.
Revenue rose 12 percent to $31 billion, beating expectations of $30.8 billion. Excluding fuel sales and the 53rd week this year, quarterly sales rose nearly 3 percent.
For the year, the company reported profit of $1.91 billion, or $2.09 per share. Revenue came to $122.66 billion.
____
Elements of this story were generated by Automated Insights using data from Zacks Investment Research. Access a Zacks stock report on KR at https://www.zacks.com/ap/KR