Target thinks small to try to win over shoppers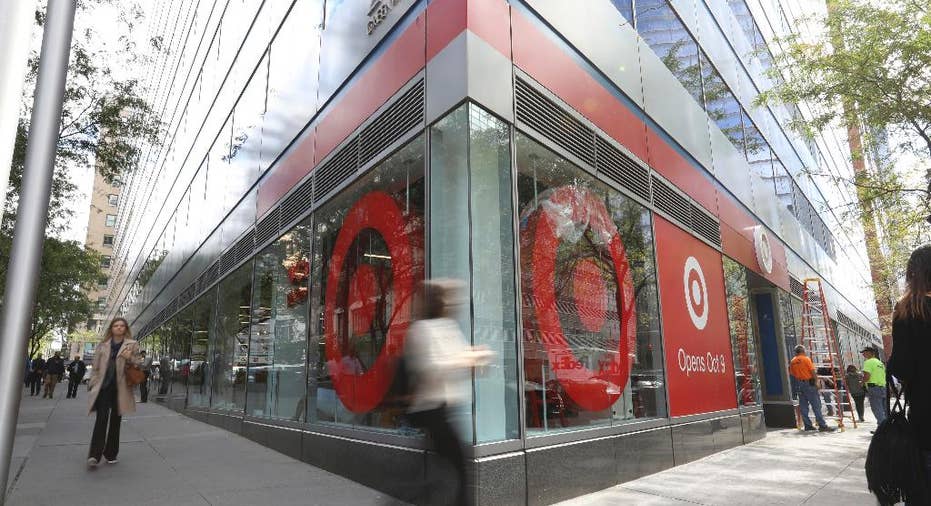 Target is thinking small to win over shoppers.
The discounter opened a store in downtown Manhattan on Wednesday that's just its second location in Manhattan and is one-third the size of its regular stores. This store in the Tribeca area is part of Target's strategy to open dozens of small stores in the U.S. that are customized to college towns and dense urban markets.
The two-level store, still 45,000 square feet, is geared to young couples, families, working professionals and students. It has a Chobani Cafe offering salads and yogurt drinks in what is the trendy yogurt maker's first retail partnership. It's also testing an area for shoppers to make customized T-shirts and features art from a local artist. At the front of the store, online shoppers can pick up their orders. And it's testing a checkout strategy similar to Whole Foods, where shoppers queue according to a color.
Minneapolis-based Target plans to invest nearly $1 billion in stores this year, including new store openings. Others in the works in the same format will be in Philadelphia and State College, Pennsylvania, near Penn State.
The new store format is part of Target's strategy to boost sales and customer traffic under CEO Brian Cornell. The company reported in August that sales at established stores fell 1.1 percent, after seven straight quarters of gain. And it also saw fewer customers in the store.
Expanding into the smaller-store format can be risky. Early this year, Wal-Mart Stores Inc., the world's largest retailer, closed all 102 Wal-Mart Express stores, its smallest format that aimed to be a convenient option for people in rural and urban areas. The stores were about 12,000 square feet and offered essentials like toothpaste. But Wal-Mart said there was too much of an overlap with its Neighborhood Market stores.
Shannon Buhro, Target's district team leader for the New York area, says she believes the new Target will attract customers who had previously shopped at several different stores in the area, from drugstores to food and small clothing stores, to fill their needs. She also noted that the store will have more sales associates than stores of similar formats, since the company expects heavy traffic at this one.
"It's going to be localized," she said. "Are we going to see people coming from other neighborhoods? I think we will."
On the first level of the Manhattan Target store are trendy clothes, including some for children, and a selection of stylish home goods like candles, dishes and pillows. The Chobani Cafe is off to the side. The basement level looks more like a typical Target, with a wide assortment of food including perishables, more clothes and home products and beauty products. The electronics area focuses on smaller TVs to fit customers' apartments.
____
Follow Anne D'Innocenzio http://twitter.com/ADInnocenzio