Target Management Is Thinking About the Wrong Things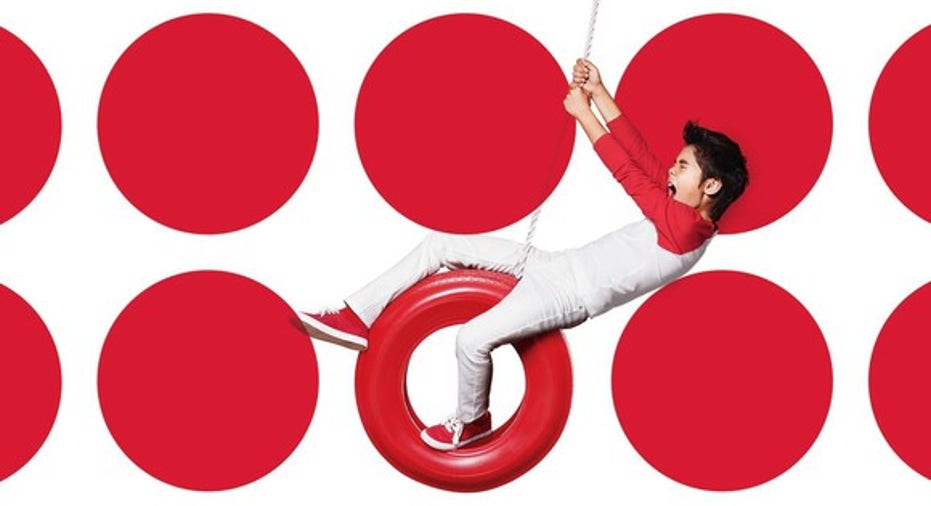 Image Source: Target
Target's (NYSE: TGT) same-store sales are flat through the first nine months of the year even while Wal-Mart (NYSE: WMT) has been able to grow comps.
CEO Brian Cornell said in the company's most recent conference call with analysts that, "Our first and highest priority is to restore growth for the traffic and sales trends." However, that statement seems at odds with its efforts to cut costs wherever possible. The company announced that it's exceeded $2 billion in cost-cutting over the past two years. And even with management's focus on cutting costs, its net income through the first nine months remained flat. Earnings per share increased solely as a result of Target's huge share repurchase program.
All of Target's revenue growth is from digital
Same-store sales declined 0.2% for Target last quarter. Management noted that digital sales contributed 0.7 percentage points to same-store sales growth and digital is about the only part of Target's business that's actually growing. Digital sales increased 26% last quarter, an acceleration from the previous quarter.
Target is investing heavily in improving its supply chain and technology. It plans to spend $1.8 billion this year to reduce shipping times and improve its website. Wal-Mart, by comparison, is spending just $1.1 billion this year on e-commerce and digital initiatives. (But it did buy Jet.com.) What's more, Target intends to increase spending to between $2 billion and $2.5 billion next year.
Target is largely focused on improving its supply chain and utilizing more of its bricks-and-mortar locations to fulfill online orders. This year, Target expects to ship order to customers from over 1,000 store locations, an increase from about 460 last year.
But growing digital isn't enough
Target's digital sales accelerated last quarter, but one quarter of accelerated online sales growth isn't going to fix Target's lack of overall revenue growth.
First of all, online sales only account for 3.5% of Target's total sales. That's less than $600 million total for the third quarter. The amount of growth coming from digital channels is too small to offset the decline in sales from Target's bricks-and-mortar stores. While it can offset poor results in the near term, as Target finds digital sales growth more difficult, its lack of growth at its stores will come to the fore once again.
Additionally, Target's acceleration in online sales is more of a shift in sales from the second quarter to the third quarter. For the full year to date, online sales growth remained the same as last year -- 20%. Target faces a difficult comparable quarter this quarter after growing online sales 34% in the fourth quarter last year.
Wal-Mart is jumping ahead
Wal-Mart is investing heavily in both its stores and online sales, and it's increasing foot traffic and revenue as a result. On the other hand, the company doesn't expect any earnings growth until fiscal 2019.
But taking the long-term view, Wal-Mart's strategy is already paying off. By tempering earnings expectations, it's been able to invest as it sees fit for long-term growth instead of short-term results. A prime example is its decision to purchase Jet.com -- a rapidly growing e-commerce site -- for $3.3 billion. Additionally, it's kept prices low while raising wages for its workers, producing more customer-friendly stores.
The moves have paid off, with Wal-Mart posting nine straight quarters of comparable-store sales growth in the United States. Meanwhile, net income at Wal-Mart remains relatively flat, even with all its investments. Target, by comparison, has had to cut costs just to keep its net income flat.
Short-term thinking
Target's management appears to be focused on just two things. First, is its earnings per share number, which it's raised solely through the use of share repurchases. (Adjusted third-quarter EPS was up 22% from the year-ago quarter.) Management is often rewarded for meeting certain earnings per share numbers. I'm not saying that's the case with Target, but it could certainly explain management's decision to focus on cutting costs and growing EPS.
Second, it's looking to grow digital sales. While digital sales are important to the future of Target, they still represent a small percentage of Target's overall business. And digital sales aren't growing any faster than last year, even with stepped-up investments, and faces the tough comparable in Q4.
Target is falling behind its competitors and it has little to show for it in the way of actual profit growth.
10 stocks we like better than Target When investing geniuses David and Tom Gardner have a stock tip, it can pay to listen. After all, the newsletter they have run for over a decade, Motley Fool Stock Advisor, has tripled the market.*
David and Tom just revealed what they believe are the 10 best stocks for investors to buy right now... and Target wasn't one of them! That's right -- they think these 10 stocks are even better buys.
Click here to learn about these picks!
*Stock Advisor returns as of Nov. 7, 2016
Adam Levy has no position in any stocks mentioned. The Motley Fool has no position in any of the stocks mentioned. Try any of our Foolish newsletter services free for 30 days. We Fools may not all hold the same opinions, but we all believe that considering a diverse range of insights makes us better investors. The Motley Fool has a disclosure policy.