Taking Medicare in 2016? Here's What You Need to Know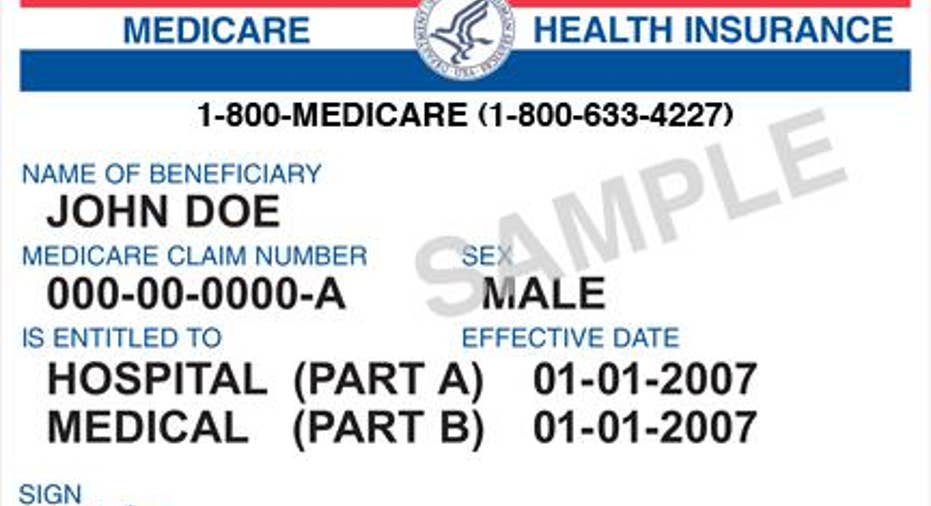 Image source: Medicare.gov.
Every year, millions of Americans become eligible to receive Medicare benefits for the first time, usually by reaching age 65. If you're planning on taking Medicare in 2016, you need to know what you need to do to get your benefits and ensure that the decisions you make will serve you well throughout your retirement. Let's take a closer look at the basics of getting enrolled in Medicare.
When to apply for Medicare benefitsYou can file an application for Medicare benefits during your initial enrollment period. That period begins three months before the month you turn 65 and extends for three months after your 65th birthday. By enrolling during your initial enrollment period, you avoid any possibility of having to pay late enrollment penalties that can apply if you wait beyond your first eligibility period to apply for Medicare Part B medical coverage. Similar penalties also apply to those who delay signing up for a Part D prescription drug plan.
Keep in mind, though, that special rules can apply depending on your work status. For instance, certain workers who stay in their jobs beyond age 65 can choose to keep their coverage through their employer rather than signing up for Medicare. In addition, if your spouse is still working and you have coverage through a spousal private health plan, you can also choose to delay getting Part B coverage. Doing so can help you avoid having to pay the monthly premium for Medicare Part B. When you or your spouse is no longer covered by the private plan, then you'll have a special enrollment period during which you can sign up for Part B coverage without a late enrollment penalty.
In general, if you apply for Medicare before your 65th birthday, coverage will take effect on the first day of the month you turn 65. Those who apply after their 65th birthday will see a delay of one to three months before coverage is effective.
How to applyApplying for Medicare is relatively simple. Through a partnership with the Social Security Administration, Medicare allows you to apply online by using the Social Security website. If you intend to apply for Social Security benefits and Medicare benefits at the same time, that's also allowed using the online service.
Alternatively, you can call the SSA toll-free at 1-800-772-1213 between the hours of 7 a.m. and 7 p.m. Monday through Friday. You can also visit a local Social Security office in person, again taking advantage of the partnership between the SSA and the Centers for Medicare and Medicaid Services to handle all of your retirement-related needs.
Medicare AdvantageThe other aspect of Medicare coverage you need to consider is whether you choose the alternative to traditional Medicare, also known as Medicare Advantage or Medicare Part C. Medicare Advantage uses private insurers to provide similar coverage to what Medicare offers, but often comes with subtle differences that can be to the benefit of certain Medicare participants. In addition, Medicare Advantage plans often integrate prescription drug coverage under the same policy, making it unnecessary to obtain a separate Part D drug plan.
To assess whether a Medicare Advantage plan makes sense for you, you'll need to evaluate closely your anticipated health expenses and how coverage under original Medicare and Medicare Advantage will differ. Some will do better under one program while others will benefit more from the other, as a lot depends on your personal health.
Use your benefitsOnce you've applied for Medicare, you can make a preventive visit appointment at any point during your first 12 months of coverage. This visit lets you see where you stand and provides a useful baseline for medical professionals to use in tracking your health during retirement.
Most elderly Americans take advantage of Medicare benefits to help them meet their healthcare needs. By knowing what the program will offer you, you can use Medicare to take control of your own health and make the smart decisions that will give you a healthy and prosperous retirement.
The article Taking Medicare in 2016? Here's What You Need to Know originally appeared on Fool.com.
Dan Caplinger has no position in any stocks mentioned. The Motley Fool has no position in any of the stocks mentioned. Try any of our Foolish newsletter services free for 30 days. We Fools may not all hold the same opinions, but we all believe that considering a diverse range of insights makes us better investors. The Motley Fool has a disclosure policy.
Copyright 1995 - 2016 The Motley Fool, LLC. All rights reserved. The Motley Fool has a disclosure policy.