Takata shares untraded with heavy sell orders, KSS seen backing restructuring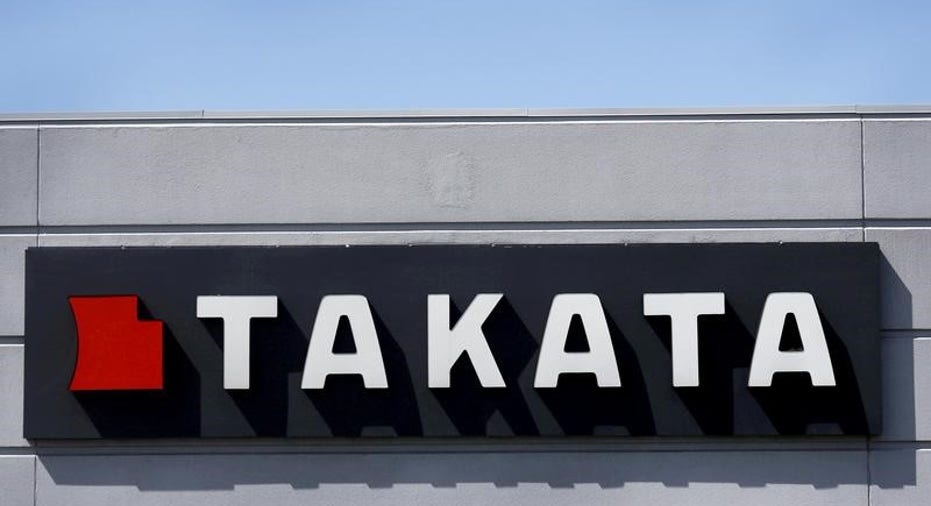 Shares in Japan's Takata Corp <7312.T> were untraded with a glut of sell orders on Monday after sources said the struggling air bag maker had selected Key Safety Systems (KSS) as the final bidder for its restructuring, raising a concern that the U.S. auto parts supplier could lead Takata into a bankruptcy. 7312.T>
Reuters reported on Saturday that Takata's steering committee leading the selection process told the parts maker's automaker clients that it has tapped KSS, owned by China's Ningbo Joyson <600699.SS> to back Takata's restructuring. 600699.SS>
KSS was among bidders which have favored a court-led turnaround of Takata, which would cap their exposure to Takata's existing liabilities, estimated by some analysts to be as high as $10 billion for recall costs alone, sources have told Reuters previously.
If Takata files for a bankruptcy protection, it is likely that value in equities will be wiped out, which is a huge blow for shareholders including the founding Takata family.
Takata has been seeking financial backers through the selection process to help it deal with billions of dollars in costs related to the recall of millions of potentially defective air bag inflators that have been linked to at least 16 deaths globally.
Bidders for Takata's turn around included Sweden's airbag maker Autoliv Inc and Japan's chemical maker Daicel Corp <4202.T>, sources have previously told Reuters. 4202.T>
(Reporting by Junko Fujita and Naomi Tajitsu; Editing by Chang-Ran Kim and Stephen Coates)