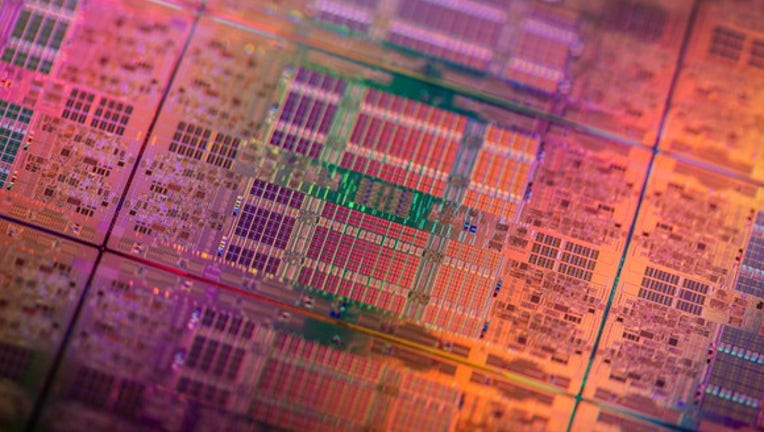 On Taiwan Semiconductor Manufacturing Company's (NYSE: TSM) most recent earnings call, the company spent some time defending its competitive positioning relative to chipmaker Intel (NASDAQ: INTC) after the latter claimed at a recent event that its 10nm technology is a full generation ahead of competing 10nm technologies, including TSMC's.
In response to Intel's competitiveness claims, TSMC co-CEO C.C. Wei said that "the most important [thing] is that we are offering the best solution to our customers' product roadmap."
Image source: Intel.
What I thought was more interesting was the following question and answer pair from the call between analyst Michael Chou and Wei:
Without context, this exchange might not mean too much. However, once it's putinto context, you'll see that TSMC is making some pretty aggressive claims vis-a-vis its competitiveness relative to both Intel and rival Samsung (NASDAQOTH: SSNLF).
Providing context
When Chou refers to "IDM," he's talking about integrated device manufacturers. IDMs are companies that design and manufacture their own chips. This stands in contrast to TSMC, which is a pure-play contract chip manufacturer. Samsung is an IDM as well, as it designs and builds its own smartphone processors, but it also manufactures chips for others.
Intel is mainly an IDM, though it has been trying for years to build out its contract chip manufacturing business (with little commercial success).
At any rate, what TSMC is claiming here is that its 5-nanometer chip manufacturing technology, which it says will go into mass production in 2020, will offer better power efficiency than the technologies that both Intel and Samsung will bring to the market.
Business implications
If TSMC achieves what it claims it will, then that'll have some interesting implications vis-a-vis its competition with both Samsung and Intel.
Samsung is a direct contract chip manufacturing competitor. Both TSMC and Samsung compete for fabless chipmakers (that is, chip companies that design chips but rely on third parties to manufacture them), so if TSMC can offer better technology to customers, then it improves its odds of winning that business. It should be noted, however, that it takes more than good technology to win contract chip manufacturing business.
The comparison with Intel is more interesting. To some extent, having potentially superior technology to Intel will help TSMC defend itself from contract chip manufacturing customer/order losses to Intel. That's important, but TSMC hasn't really been losing serious share to Intel, anyway.
The more interesting thing here is that many of TSMC's customers are now looking to compete head-to-head with Intel in its core data-center processor and even personal computer processor markets. To the extent that TSMC can enable those challengers to Intel, those challengers (and TSMC) could benefit at Intel's expense, as better manufacturing technology could allow said challengers to build compelling enough products to help them capture share from Intel.
10 stocks we like better than Taiwan Semiconductor ManufacturingWhen investing geniuses David and Tom Gardner have a stock tip, it can pay to listen. After all, the newsletter they have run for over a decade, Motley Fool Stock Advisor, has tripled the market.*
David and Tom just revealed what they believe are the 10 best stocks for investors to buy right now... and Taiwan Semiconductor Manufacturing wasn't one of them! That's right -- they think these 10 stocks are even better buys.
Click here to learn about these picks!
*Stock Advisor returns as of April 3, 2017
Ashraf Eassa owns shares of Intel. The Motley Fool recommends Intel. The Motley Fool has a disclosure policy.