Taco Bell Opens in China, but Will It Work?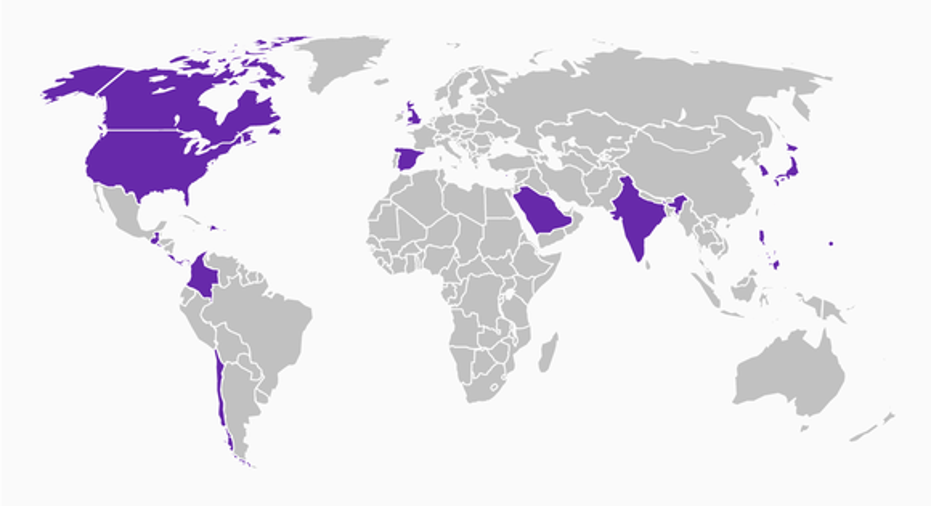 Yum China Holdings (NYSE: YUMC) recently opened its first Taco Bell in China. The fast-food chain hopes to grow its international presence over the next few years, with China playing a key role in that expansion. The problem, though, is thatMexican-style food is not a hit outside of North America. Here is how management is trying to make it work.
An attempt to cross the border
Yum China, which was spun off from Yum! Brands (NYSE: YUM) late in 2016, owns the exclusive rights to the Yum portfolio of restaurant chains in China. The company inherited over 7,000 locations from its former parent last year and at last count had expanded to over 7,500. Roughly ninety percent of the locations are KFC or Pizza Hut, with Taco Bell and a handful of local Chinese fast-food names making up the rest.
Taco Bell, one of Yum! Brands' staples in the U.S., made its debut in Shanghai at the start of the year. The Taco Bell brand wants to grow its international restaurant count from roughly 300 now to 1,000 by 2022 andthe new Shanghai location will be a key testing ground for the chain away from its home turf.
Mexican food is a North American favorite; even the cheap, non-authentic version does quite well with nearly 6,500 Taco Bells in the U.S. That story changes when you head overseas, though, as the company only has about 300 spread out across some 25 countries. Taco Bell says it tries to entice people into a Taco Bell by offering "unique products that will immediately appeal to the locals. These one-of-a-kind menu items incorporate forms and ingredients familiar to the culture which might cause you to be like ??? at first, but the people of that specific country will be like !!!"
Countries in purple have a Taco Bell restaurant. Data as of Q2 2016. Image source: Yum! Brands.
Taco Bell made a stab at China before, operating under the moniker Taco Bell Grande. The stores closed up in 2008. The problem in China, as in other countries, is that Mexican food is largely an unknown cuisine there. Yum China thinks it has a few tricks, though, that could make this run at expansion different from previous ones.
Mexican-fusion fast-food-style
One of the arguments in favor of separating Yum China into its own independent entity was that a China-only operation would be able to adapt to local trends and tastes. The company has spent considerable time adapting restaurant concepts, advertising, and menus to win over Chinese diners.
Yum China thinks what it has learned from running KFC and Pizza Hut will translate into a successful Taco Bell relaunch into China. For starters, social media has been used to educate the public about the concept of and main ingredients in Mexican food. The first store was even designed with an open kitchen, allowing guests to see how their food is made and what is being put in it.
Image source: Yum China.
Management went a step further and designed a custom menu tailored to Chinese tastes. Items like the Volcano Chicken Burrito with sriracha hot sauce, a shrimp and avocado burrito, and shareable plates like spicy fried chicken. If that doesn't win any fans, maybe the alcohol will, another feature you won't find in your local Taco Bell.
Fast food comes under fire
It is worth noting, though, that there are some headwinds for Taco Bell. The U.S. isn't the only country showing concern over unhealthy eating. China's middle class is growing and with it their desire to eat out, but their tastes are changing. Much like here in America, eating out is becoming a health-conscious affair.
With that change in attitude, it is unfortunate for Taco Bell that Mexico has surpassed the U.S. as the world's most obese nation over the last few years. Not exactly a favorable news item if you're trying to introduce a new cuisine to the public.
Despite those potential hang-ups, Yum China says it is so far pleased with its Shanghai location's performance. The plan is to roll out a few more "Mexican" restaurants this year in other Chinese cities to test the waters.
10 stocks we like better than Yum! BrandsWhen investing geniuses David and Tom Gardner have a stock tip, it can pay to listen. After all, the newsletter they have run for over a decade, Motley Fool Stock Advisor, has tripled the market.*
David and Tom just revealed what they believe are the 10 best stocks for investors to buy right now... and Yum! Brands wasn't one of them! That's right -- they think these 10 stocks are even better buys.
Click here to learn about these picks!
*Stock Advisor returns as of February 6, 2017
Nicholas Rossolillo has no position in any stocks mentioned. The Motley Fool has no position in any of the stocks mentioned. The Motley Fool has a disclosure policy.