Tablets Stealing Chunk of PC Demand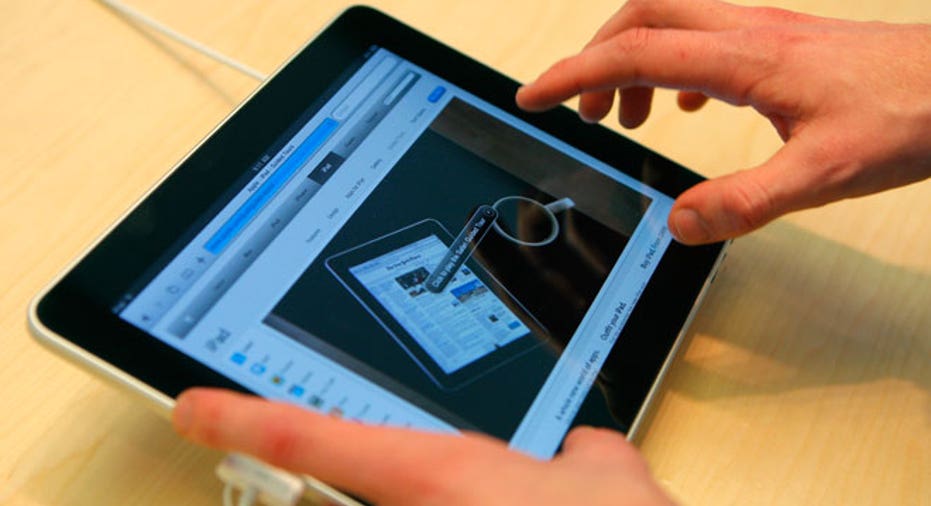 Tablets are taking a serious bite out of the PC market.
Shares of the nation's largest computer makers took a hit on Thursday upon new statistics from Gartner (NYSE:IT) that indicated consumer PC demand experienced its first year-over-year decline in six quarters as consumers continue to shift their attention to tablets.
Worldwide PC shipments were 84.3 million units during the first period of 2011, a 1.1% year-over-year drop. While the first-quarter is historically slower for PC sales, Gartner, which had predicted a rise of 3%, said the trend indicated a slowdown outside normal seasonal sluggishness.
"Weak demand for consumer PCs was the biggest inhibitor of growth," Mikako Kitagawa, principal analyst at Gartner, said in a statement. "Low prices for consumer PCs, which had long stimulated growth, no longer attracted buyers."
Instead, he said, consumers turned their attention to other consumer electronics such as media tablets, which heightened in February amid the release of Apple's (NASDAQ:AAPL) iPad 2 in February.
PC growth in the professional sector partly fueled the results, though Gartner noted that without its help, the computer market could have experienced "one of the worst declines in its recent history."
Hewlett-Packard (NYSE:HPQ), impacted by soft demand and the catastrophic earthquakes and tsunami in Japan, performed below the worldwide average, according to the research company, though with nearly 14.8 million shipments it was still able to hold on to the largest chunk of market share at 17.6%.
With a total of roughly 9.98 million shipments, Dell (NASDAQ:DELL) saw a year-over-year decline for the first time in six quarters, underperforming across just about all of its regions, according to Gartner.
Lenovo, based in Morrisville, N.C., experienced the strongest growth among the top five vendors of 16.6%, which the research company attributed to competitive prices.
Shipments in the U.S. slipped 6.1% to 16.1 million units during the quarter, which Kitagawa said was because of the hype surrounding tablets. The only markets to see improvements were Asia/Pacific and Latin America, which widened 4.1% and 5.4%, respectively.
While sales grew weaker-than-expected in Asia due to sluggish demand, the Cricket World Cup and the Chinese New Year holiday, Latin America grew on increasing competition that helped to lower prices.
Because of the earthquake in Japan, PC shipments in the region declined 13.1% in the first-quarter, with shipments only reaching 4 million units. Gartner said analysts are still determining the impact the disaster had on the quarter.