T-Mobile US, Inc.'s Un-Carrier Just Got Better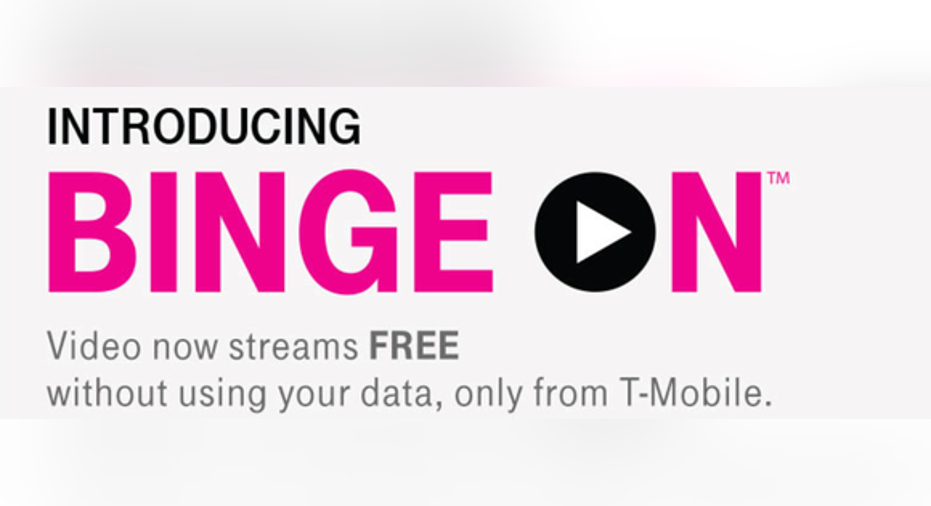 In yet another push to disrupt the way customers can use their smartphones, T-Mobile expanded its Bing On video initiative, which enables lower-quality video streaming without using a customer's high-speed data, to include Alphabet's YouTube. The move marks yet another aggressive feature for T-Mobile's Un-carrier campaign, which is aimed at convincing users to switch from other carriers to T-Mobile.
Image source: Binge on.
T-Mobile's Un-carrier campaign is, without question, aggressive. But is it actually working? Even more, is the aggressive campaign a reason for shareholders to hold on to the stock?
YouTube meets T-Mobile Over the last several years, T-Mobile has been aggressively rolling out new features to attract new wireless subscribers to its network. It refers to itself in this initiative as the Un-carrier. One of the latest features to this campaign is the company's Binge On free video streaming, which was launched about four months ago.
Binge On enables its Simple Choice subscribers to stream unlimited video from participating subscribers, including major streaming services Netflix, HBO Now, and -- as of last week -- YouTube, among others. But there's a caveat: The video typically streams at lower qualities than it would on an LTE network.
Getting Alphabet's YouTube in on Binge On was a big win for the company. As the web's most popular video provider, unlimited YouTube streaming on T-Mobile's network makes for a compelling reason for some users to switch.
In order to attract YouTube to its Binge On offering, T-Mobile agreed to let YouTube manage its own video stream quality for the program. For other providers, T-Mobile automatically manages the video quality itself, but other providers may follow in YouTube's footsteps.
T-Mobile CEO John Legere asserts the program is a success.
"The facts are clear -- Binge On is a runaway hit, and adding these services is just huge! Now T-Mobile customers can watch all of the videos they want from these platforms without even touching their high-speed data," he said. "Demand for mobile video is skyrocketing."
Un-carrier is working There's no doubt T-Mobile's Un-carrier campaign is attracting new members to its network. Adding 2.1 million wireless customers in its most recent quarter and 8.3 million in 2015, T-Mobile is the fastest-growing wireless company in America.
As T-Mobile's ongoing efforts to disrupt the wireless industry continue to prove their worth by attracting new customers, Legere's aggressive tactics definitely make the carrier a more attractive long-term holding. And Legere's consistent execution on the company's Un-Carrier campaign suggests there's likely more disruption ahead. Indeed, in the company's most recent quarter, Legere told investors he was as determined as ever to continue in this direction.
"We set out to change this industry, we're well on our way and we won't stop," said Legere.
The article T-Mobile US, Inc.'s Un-Carrier Just Got Better originally appeared on Fool.com.
Suzanne Frey, an executive at Alphabet, is a member of The Motley Fool's board of directors. Daniel Sparks has no position in any stocks mentioned. The Motley Fool owns shares of and recommends Alphabet (A and C shares) and Netflix. Try any of our Foolish newsletter services free for 30 days. We Fools may not all hold the same opinions, but we all believe that considering a diverse range of insights makes us better investors. The Motley Fool has a disclosure policy.
Copyright 1995 - 2016 The Motley Fool, LLC. All rights reserved. The Motley Fool has a disclosure policy.