T-Mobile Says Regulators Are Holding Back LTE-U: Here's Why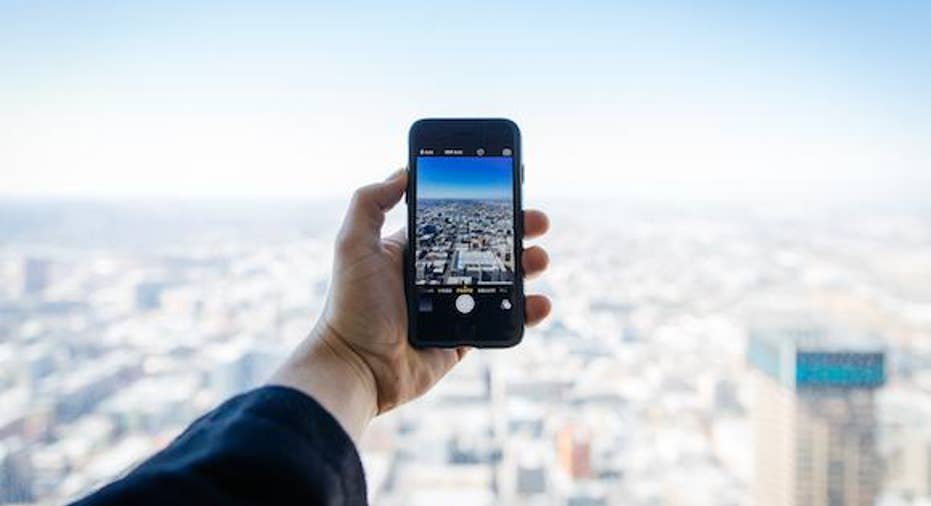 Maybe you haven't noticed, but over the past few years, your smartphone data usage has been going up. Or, at least, everyone around you is using more data.
That's because for the most part we're watching videos on our phones, uploading pictures, and streaming music. The average North American smartphone user goes through about 2.5 GB of data each month right now, but that number will climb to 14 GB per month by 2020, according to Ericsson.
This trend worries wireless carriers. T-Mobile , Verizon Communications , and AT&T are all looking for new ways to offload some of that data usage from their cellular networks so they can increase capacity.
They think they've found a partial solution in what's called LTE Unlicensed, or LTE-U. Basically, LTE-U technology allows data to jump off of wireless LTE bands and onto unlicensed wireless bands. These bands are typically reserved for things like garage doors and baby monitors, but they're also used for more important connections like your home Wi-Fi.
And therein lies the conflict. T-Mobile and Verizon have been outspoken about the advantages of LTE-U and how it'll help the industry, while Microsoft and Alphabet's Google have said the technology interferes with Wi-Fi signals.
Verizon has conducted tests showing that LTE-U doesn't impede Wi-Fi, while Microsoft and Google have their own tests showing that it does.
Meanwhile, the Federal Communications Commission (FCC) has refused to give approval of LTE-U devices and services until it's been determined that the technology doesn't hurt WI-Fi communications.
It's still uncertain which way this will go Verizon's vice president of public policy, David Young, said last year, "Unlicensed spectrum is going to be an important part of a better mobile broadband experience for our customers."
T-Mobile thinks the same way, but its VP of government affairs, technology, and engineering policy, Steve Sharkey,told Fierce Wireless recently that "a continued delay is going to cause a product impact"for releasing LTE-U services and devices.
But while mobile data usage continues to creep up -- and networks could certainly function better with more capacity -- Verizon and T-Mobile may be making a bigger deal about this than they need to.
AT&T has said that another type of unlicensed spectrum called LAA (license-assisted access), could work to help offload network data as well. The carrier is focusing its attention on that technology, and has already begun tests of LAA.
T-Mobile and Verizon are looking into LAA as well. So while they both may be unhappy with how long the FCC is taking to approve LTE-U, it's not as if there aren't other options.
The fact is that neither T-Mobile's nor Verizon's network are going to collapse if LTE-U doesn't get approved any time soon. The carriers will need some unlicensed spectrum over the next few years -- and they'll likely get it -- but waiting a few extra months for approval isn't going to hurt their networks in the short term. It's much better for the FCC to ensure that Wi-Fi signals aren't inhibited by LTE-U instead of prematurely approving the technology.
The article T-Mobile Says Regulators Are Holding Back LTE-U: Here's Why originally appeared on Fool.com.
Suzanne Frey, an executive at Alphabet, is a member of The Motley Fool's board of directors. Chris Neiger has no position in any stocks mentioned. The Motley Fool owns shares of and recommends Alphabet (A shares), Alphabet (C shares), and Verizon Communications. The Motley Fool owns shares of Microsoft. Try any of our Foolish newsletter services free for 30 days. We Fools may not all hold the same opinions, but we all believe that considering a diverse range of insights makes us better investors. The Motley Fool has a disclosure policy.
Copyright 1995 - 2016 The Motley Fool, LLC. All rights reserved. The Motley Fool has a disclosure policy.