T-Mobile Is Excited About a Trump Administration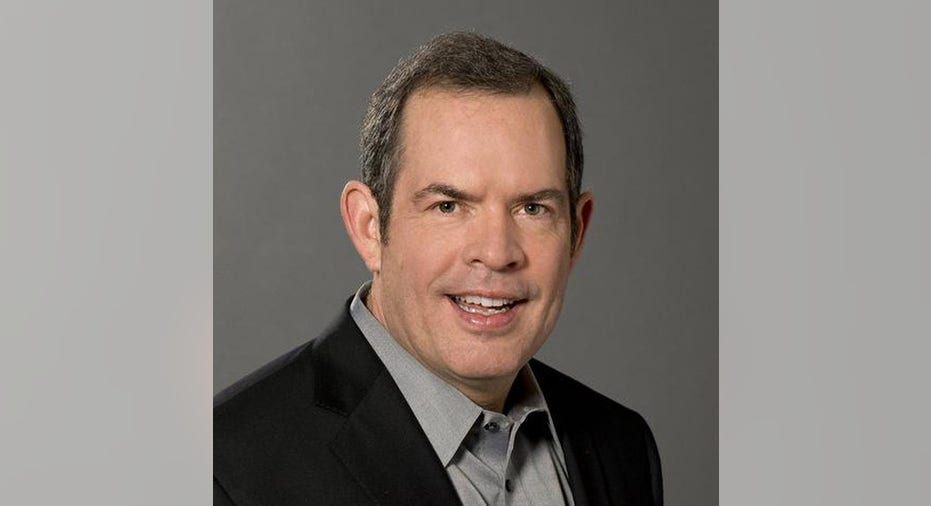 T-Mobile retail store in Times Square. Image source: T-Mobile.
Say what you will about Donald Trump, but the real estate mogul-turned-reality-TV-star-turned-president-elect firmly positioned himself as the pro-business candidate throughout the 2016 election. While Trump's proposed reduction of corporate taxes from 35% to 15% would benefit a wide range of companies throughout many industries, there are several other ways that the incoming administration could benefit Un-carrier T-Mobile (NASDAQ: TMUS). CFO Braxton Carter spoke at the UBS 44th Annual Global Media and Communications Conference with telecom analyst John Hodulik earlier today, outlining a couple of them.
Specifically, T-Mobile could potentially benefit from relaxed net neutrality rules as well as a favorable antitrust regulatory environment.
Net neutrality is a party pooper
The Un-carrier has been a pioneer of the practice of zero-rating, where certain mobile services don't count against data caps. The company has drawn plenty of criticism over the practice, with critics arguing that offerings like Binge On undermine net neutrality. T-Mobile and its outspoken CEO John Legere continue to dismiss these criticisms despite the validity of the underlying concerns. There's no doubt that companies that participate in Binge On have significant advantages over those that don't, and consumers will undoubtedly utilize those services more if mobile access is effectively free.
CFO Braxton Carter. Image source: T-Mobile.
The only saving grace is that T-Mobile does not own or operate any of the video or music services that get favorable treatment, which is why any concerns around Binge On pale in comparison to AT&T's (NYSE: T) proposed acquisition of Time Warner (NYSE: TWX). Ma Bell's brand-new DIRECTV Now is exactly the worst-case scenario, where AT&T owns a zero-rated service that will compete with other services. Just imagine if AT&T offered HBO Now as zero-rated.
Last year, FCC Chairman Tom Wheeler passed the Open Internet Order, which established a wide set of rules to promote net neutrality. The Open Internet Order was a huge win for net neutrality advocates, after a decade of debate. The key tenets of the order are no blocking access, no throttling, and no paid prioritization. The order relies heavily on Title II of the Communications Act and Section 706 of the Telecommunications Act of 1996. While Trump has yet to name an FCC chairman, members of his transition team are vocal critics of net neutrality, considering it a form of regulation. Here's the relevant exchange:
Any potential weakening of net neutrality under Trump would further empower T-Mobile's zero-rated offerings.
A Sprint merger could be on the table...again
Sprint (NYSE: S) had seriously considered merging with T-Mobile back in 2014, although no formal offer was made because regulators made it very clear that they would strongly oppose such a deal. In the years since, T-Mobile has overtaken Sprint to become the No. 3 domestic carrier, and in no uncertain terms Softbank Chairman and CEO Masayoshi Son recently said the original plan was to merge the two companies to better compete with AT&T and Verizon.
Trump may have bashed the proposed AT&T and Time Warner deal on the campaign trail, in part due to CNN's coverage of the Trump campaign (the channel is owned by Time Warner), but AT&T is still confident about the deal. It doesn't appear that a Trump administration will oppose M&A activity, again in line with a broader stance on lighter regulation. Here's another dialogue:
This doesn't suggest a Sprint merger is anywhere near on the horizon, but one could theoretically be back on the table if the regulatory environment is more favorable.
10 stocks we like better than T-Mobile US When investing geniuses David and Tom Gardner have a stock tip, it can pay to listen. After all, the newsletter they have run for over a decade, Motley Fool Stock Advisor, has tripled the market.*
David and Tom just revealed what they believe are the 10 best stocks for investors to buy right now... and T-Mobile US wasn't one of them! That's right -- they think these 10 stocks are even better buys.
Click here to learn about these picks!
*Stock Advisor returns as of Nov. 7, 2016
Evan Niu, CFA has no position in any stocks mentioned. The Motley Fool recommends Time Warner, T-Mobile US, and Verizon Communications. Try any of our Foolish newsletter services free for 30 days. We Fools may not all hold the same opinions, but we all believe that considering a diverse range of insights makes us better investors. The Motley Fool has a disclosure policy.