System to minimize fire not standard in Grand Canyon copter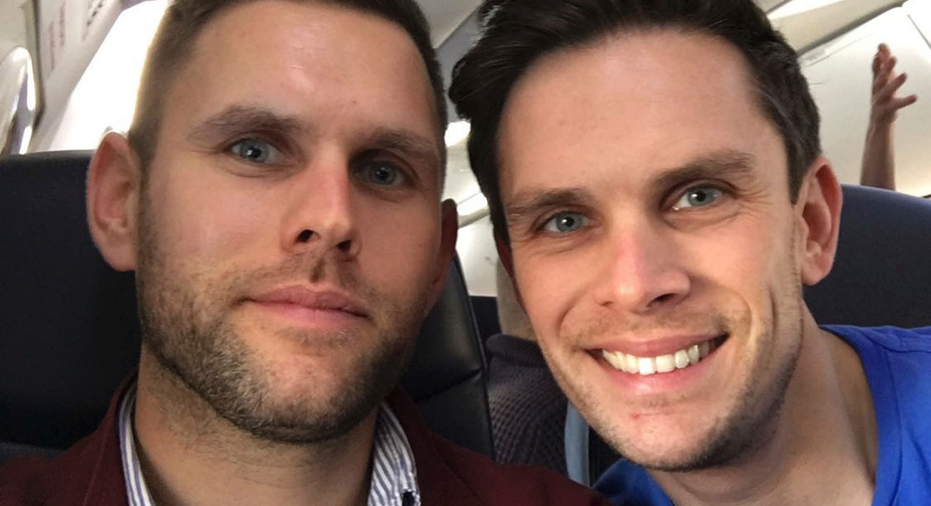 The sightseeing helicopter that crashed at the Grand Canyon, killing three British tourists, was not required to have a system that would keep it from bursting into flames on impact, U.S. authorities said.
Investigators were combing through the wreckage Tuesday in a remote, rugged portion of the natural wonder, west of the national park, and will determine if the Airbus EC130 B4 helicopter owned by Papillon Grand Canyon Helicopters had been updated with a crash-resistant fuel system.
A full report that would outline the cause of the crash isn't expected for more than a year.
It's unclear if any of the three victims in Saturday's crash would have survived if the helicopter had not caught on fire, giving them more time to escape.
An Arizona medical examiner had not yet completed autopsies on the victims Tuesday.
A witness said he heard explosions after the crash and saw one woman who appeared burned over most of her body. She was among four survivors.
The Federal Aviation Administration requires all helicopters certified after October 1994 to have equipment that could minimize the chance of a fire in a crash-landing. That includes fuel tanks made of composite material that can expand rather than rupture and components that seal automatically if they break away from the fuel tank to keep gas from spreading.
But those requirements don't apply to newer versions of helicopters that were designed before that date, including the Airbus EC130 B4 that crashed at the Grand Canyon, FAA spokesman Ian Gregor said.
The National Transportation Safety Board has urged the FAA repeatedly to apply its standards for crash-resistant fuel systems to all helicopters, regardless of when they were certified. It cited data showing only three helicopters in 135 accidents it investigated between 1994 and 2013 where the aircraft caught fire had the systems.
More than 221 people died in those accidents, though not all from fire-related injuries, the agency said.
Even among helicopters that are required to meet the FAA standards, only 15 percent, or 850, of the more than 5,600 registered as of November 2014 have the crash-resistant fuel systems, the NTSB said.
The FAA designated a working group to take up the NTSB recommendation.
Two Colorado congressmen has introduced legislation for the past couple of years to require the systems, giving helicopter operators a deadline to implement changes.
"Despite having the technology to make helicopter fuel systems safer, this loophole allows new helicopters to be manufactured without crash resistant fuel systems," said Rep. Ed Perlmutter, one of the Democratic congressmen. "We need to address this immediately to try and prevent future needless injury or death."
The U.S. military has had the more flexible fuel systems in its aircraft for decades but they haven't been in widespread use in the civilian world, said Jerry Kidrick, assistant professor of aeronautical science at Embry-Riddle Aeronautical University in Prescott. Cost, weight and time often factor into decisions on whether to add them, he said.
"Personally, my view is there is no excuse not to have them when they've proven themselves," said Kidrick, a former Army pilot. "This crash is another example."
The National Transportation Safety Board noted in a 2016 safety recommendation report that Airbus was developing a kit for updating the EC130 B4 helicopters and planned to make it available to owners and operators that year. Airbus didn't immediately respond to an email seeking comment Tuesday.
The crash killed veterinary receptionist Becky Dobson, 27; her boyfriend Stuart Hill, a 30-year-old car salesman; and his brother, Jason Hill, a 32-year-old lawyer. They were with a group of friends to celebrate Stuart Hill's birthday in Las Vegas and took the Grand Canyon sightseeing tour on tribal land.
Unlike the more tightly regulated air tours within Grand Canyon National Park, helicopters quickly deposit tourists on the Hualapai reservation and within the canyon for lunches, hikes or pontoon boat rides. Just as quickly, they whisk them away. In the peak season, the reservation has 350 to 400 flights per day, the FAA said.
Hualapai tribal leaders said they have halted helicopter tours at the canyon for now and are working with federal investigators. Papillon Grand Canyon Helicopters said it is cooperating with the investigation and abides by flight safety regulations that exceed those required by the FAA.
The helicopter pilot, 42-year-old Scott Booth, severely injured a limb. The other survivors being treated for critical injuries at a Las Vegas trauma center are Ellie Milward, 29; Jonathan Udall, 32; and Jennifer Barham, 39.
___
Associated Press writer Terry Tang in Phoenix contributed to this report.