Syrian President Bashar Assad will be face of new bank note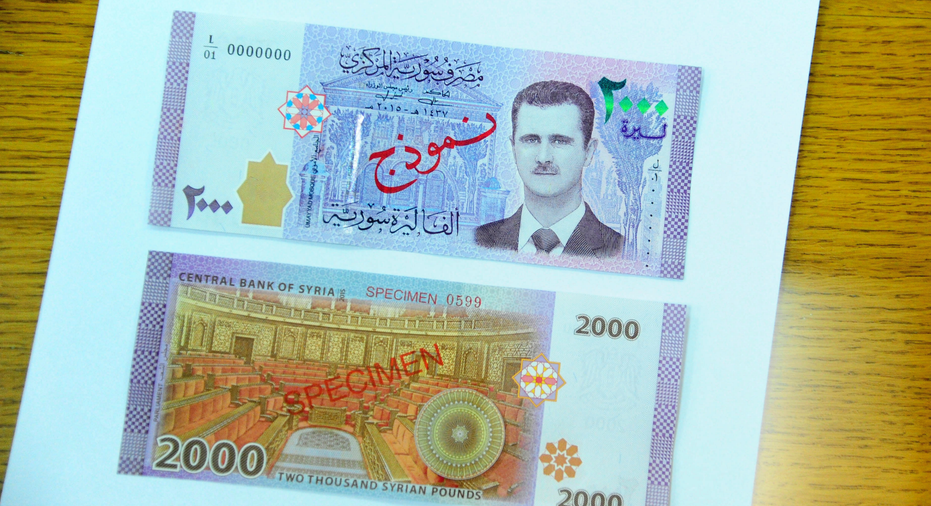 A new 2,000 Syrian Lira ($3.9) bank note with the face of President Bashar Assad will go into circulation Sunday, the Syrian Central Bank announced.
The notes are the first time Syria will depict President Bashar Assad on its currency since he took office 17 years ago.
Assad's face appears on the new banknotes at a time when his government is boasting military successes against the armed rebellion across the country. The currency previously only carried images of historic icons or pictures of his father, Hafez Assad.
Central Bank Governor Duraid Durgham said the new bank notes will go into circulation starting Sunday "due to the wear and tear" affecting currency currently in circulation.
Syria's currency has crashed as the country's seven-year-long war rages on. Trading at 47 liras to the dollar in 2011, it's currently going for 517 liras to the dollar.
Inflation has also soared, reaching an all-time high in 2013, at over 120 percent. Estimates in 2016 put the inflation rate at 50 percent.