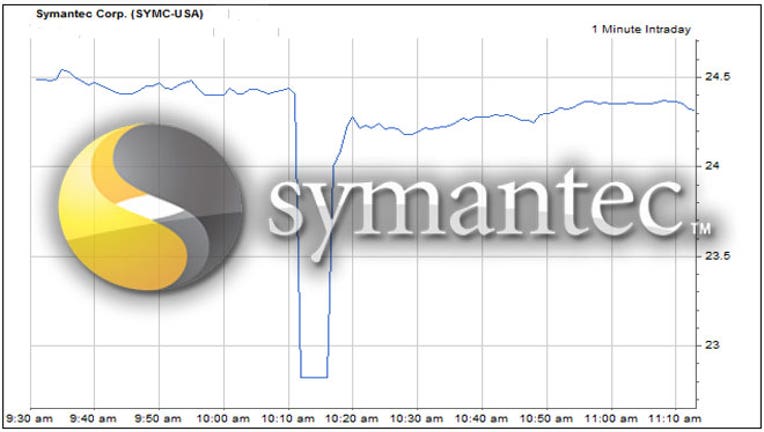 Antivirus software maker Symantec Corp reported a 3 percent fall in quarterly revenue as demand for its consumer security products slows down amid stiff competition.
The company's net income rose to $135 million, or 22 cents per share, in the first quarter ended July 1, from $117 million, or 17 cents per share, a year earlier.
Revenue fell to $884 million from $912 million.
(Story corrects year-earlier revenue to "$912 mln" from "$916 mln" in third graph.)
(Reporting by Rishika Sadam in Bengaluru; Editing by Don Sebastian)