Susquehanna Sees a Chance to Sell Sears at a Profit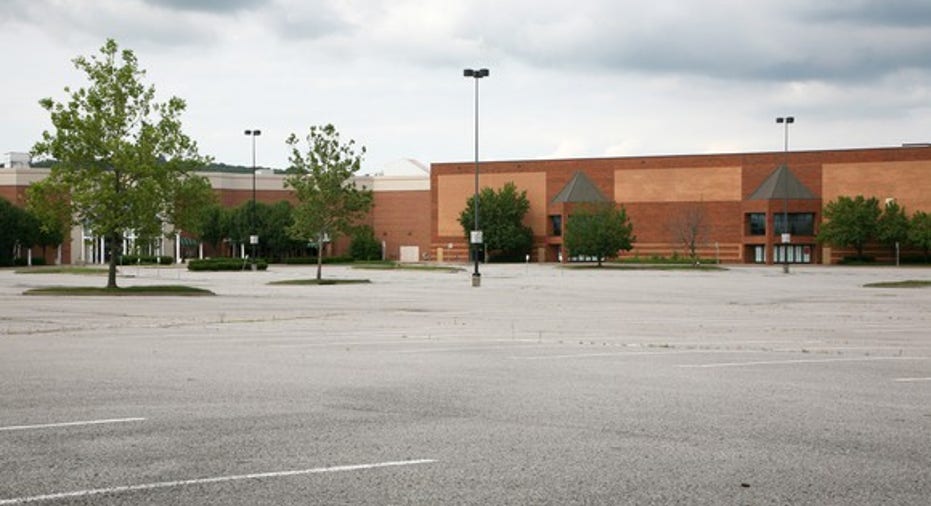 Sears Holdings (NASDAQ: SHLD) stock is a mess.
Man, I mean, I thought this company was in trouble 10 years ago, when its stock was trading north of $135 a share. (It's down 95% since.) But the bad news just never seems to stop at Sears. Loaded with billions of dollars worth of net debt, last quarter, Sears reported more losses alongside a 12.5% decline in sales.
And yet, this morning, hope sprang eternal once more, as Sears announced plans to sell off property, lay off workers, restructure its debt, and when all was said and done, cut its annual operating costs by $1 billion. The news sent Sears stock flying up 45% in pre-market trading Friday, and the stock is still up more than 25% as of this writing -- which, according to one analyst, means now is a great time to sell it.
Here are three things you need to know.
Sales at Sears have not been particularly brisk. Image source: Getty Images.
1. What Sears said
In a wide-ranging press release, some of which repeated previous announcements, Sears explained this morning how it intends to "enhance the Company's liquidity and financial flexibility ... improve operating performance and target cost reductions of at least $1.0 billion on an annualized basis."
Among the steps Sears will take are:
closing down a total of 150 underperforming Kmart and Sears store locations,
selling at least $1 billion worth of "certain real estate properties,"
selling the Craftsman brand to Stanley Black & Deckerfor $775 million,
cutting inventory levels to reduce working capital needs,
cutting pension obligations by $1.5 billion, and
restructuring credit agreements and taking on $179 million in more debt.
Additionally, management updated guidance for its fiscal fourth quarter, predicting that sales will come in at $6.1 billion this quarter, losses will range "between $635 million and $535 million," and same-store sales will decline 10.3%.
2. What Susquehanna said in response
Bad as that may all sound, Sears' sales projections are actually significantly above the less than $5.7 billion in sales that Wall Street was expecting Sears to report this quarter -- which explains investors' enthusiastic response to the news this morning.
And yet, at the same time as investors are bidding up shares of Sears stock, analysts at Susquehanna bank are saying that far from getting excited, now is the time to bail out of Sears stock -- to take profits, and get out while the getting is good.
As reported on StreetInsider.com, this morning Susquehanna initiated coverage of Sears Holdings stock with a negative rating and a $4 price target (below where the stock traded even before the surprise sales guidance).
3. Why Susquehanna is a Sears party pooper
Why is Susquehanna so down on Sears, when the rest of the stock market is bidding it up? Details are hard to come by so far, but it's not too hard to guess.
Although Q4 sales appear to be coming in ahead of estimates, by Sears' own admission, same-store sales are still plunging at a double-digit rate. (Selling the Craftsman brand won't help with that, by the way.) What's more, according to Sears' own guidance (taken at the midpoint), the company is likely to report losses of about $585 million this quarter. Added to the $1.614 billion in losses Sears incurred in the first three quarters of the year, that adds up to roughly $2.2 billion in losses for the year.
Yet even this incredibly ambitious restructuring plan that Sears has proposed suggests the company will cut just $1 billion in costs. That's less than half the money that Sears is losing every year right now. Translation: These cuts are too little, too late.
Final thing: What it all means to Sears investors
Ladies and gentlemen, the sad truth is that Sears is doomed. Ten years ago, or even five years ago, Eddie Lampert had a chance to save the company, but he failed. About the only good news left to be told about Sears is that, thanks to a remarkable one-day rally, there's now a chance to sell Sears stock for a small profit. (That's assuming, of course, you only bought Sears stock at some point in the past two weeks. If you bought this stock literally at any other time in the past 10 years, the best you can hope for is that today's spike gives you a chance to cut your losses.)
Still, Susquehanna thinks you should jump at that chance. I agree.
10 stocks we like better than Sears HoldingsWhen investing geniuses David and Tom Gardner have a stock tip, it can pay to listen. After all, the newsletter they have run for over a decade, Motley Fool Stock Advisor, has tripled the market.*
David and Tom just revealed what they believe are the 10 best stocks for investors to buy right now... and Sears Holdings wasn't one of them! That's right -- they think these 10 stocks are even better buys.
Click here to learn about these picks!
*Stock Advisor returns as of February 6, 2017
Rich Smith has no position in any stocks mentioned. The Motley Fool has no position in any of the stocks mentioned. The Motley Fool has a disclosure policy.