Surprise! Some Large Insurers Actually Made Money on Their Obamacare Plans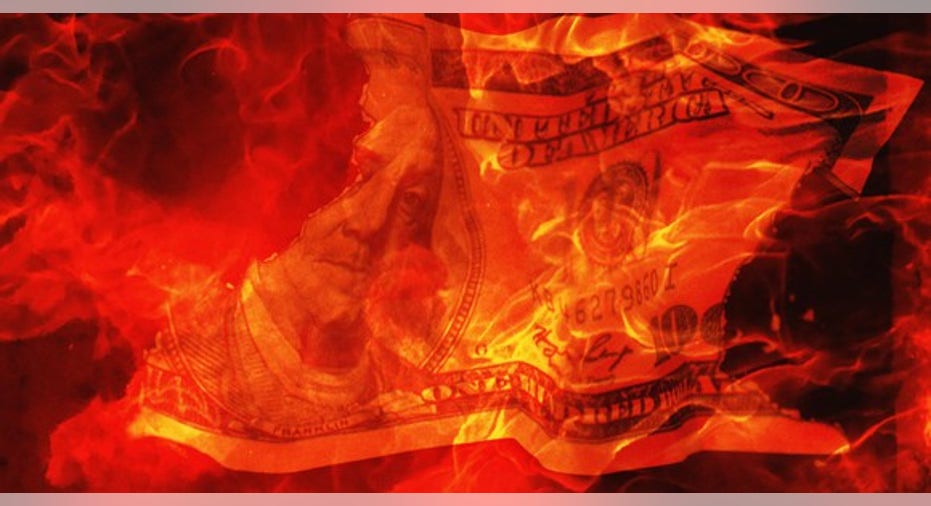 Image source: Getty Images.
For most health insurance providers, the Affordable Care Act, which you know better as Obamacare, has been a veritable nightmare. Most insurers are losing money on their individual ACA plans, and some of the largest names in the industry have begun pulling back on their coverage options.
Perhaps the most vocal opponent of Obamacare has been Stephen Hemsley, the CEO of UnitedHealth Group (NYSE: UNH), the largest health insurance company in the United States. UnitedHealth Group has suggested that its aggregate losses from Obamacare between 2015 and 2016 could be near $1 billion. As such, Hemsley announced earlier this year that UnitedHealth would significantly reduce its coverage options in 2017 to just three states from the 34 it's offering ACA plans in this year.
In the not-so-distant rearview mirror are giants Aetna (NYSE: AET) and Humana (NYSE: HUM), which had intended to merge with one another, but were denied by regulators because it would unfairly have reduced competition. If allowed to combine, Aetna and Humana had every intention of expanding their ACA offerings. However, when regulators put the kibosh on their combination, both companies swiftly announced a reduction in their 2017 ACA offerings. Aetna wound up reducing the number of counties it's offering coverage in for 2017 by nearly 70%, while Humana slashed its county-based offerings almost 90%.
Even Anthem (NYSE: ANTM), which had been viewed as a poster child of success under the ACA given how well it has attracted customers covered by the Medicaid expansion, has threatened to throttle back its ACA plan offerings by 2018 if it doesn't see its financial performance improve in 2017.
Image source: Getty Images.
But some Obamacare insurers are turning a profit
Yet, some of the biggest names in health insurance, which have been among the most critical opponents of Obamacare, are actually making money (in some cases a lot of money) in select states according to USA Today.
In particular, privately operated Blue Cross Blue Shield of North Carolina (BCBSNC) wound up reporting a gross profit of around $400 million on its statewide ACA plans after raising premiums by 32% in 2016. This comes after BCBSNC lost approximately $400 million on its statewide ACA plans in 2015. However, Darcie Dearth, the spokeswoman for BCBSNC, told USA Today that the simplistic formula of subtracting medical expenses paid from premiums collected fails to account for the company's operating expenses, or how new customers who sign up for insurance will affect their expense ratio in the coming year.
In similar fashion, Aetna reported profits of $12 million on its ACA plans in Texas, and $8 million from its plans in Pennsylvania. However, that didn't stop Aetna from packing its bags and leaving both states. Aetna has lost more than $430 million on its ACA plans since Obamacare was launched, and it reported a $200 million pre-tax loss on its individual ACA plans during the second quarter.
Health insurers which have strong roots in helping Medicaid patients have also done well (in fact, far better than their larger counterparts). Centene (NYSE: CNC) and Molina Healthcare (NYSE: MOH), which both centered their businesses around low-income individuals and families, have benefited from 31 states taking federal funds and expanding their Medicaid programs. The result is both companies have generated profits from their association with Obamacare.
Image source: Getty Images.
Why insurers are generally struggling to make money on ACA plans
Yet, the reality of Obamacare is that most insurers don't see the program as sustainable. There are four reasons why that is, and why most insurance companies simply can't turn a profit.
For starters, Obamacare completely changed how insurance companies "fished" for new members. In the days before the ACA, insurers could deny coverage to people because of pre-existing medical conditions. If a consumer was deemed to have a costly, chronic condition, they could be turned away. Under the ACA, insurers are no longer able to deny coverage because of an existing medical condition -- a provision of Obamacare that President-elect Donald Trump has praised. This resulted in insurers getting an influx of sicker patients enrolling in ACA plans -- since these were individuals who'd previously been shut out of the system -- and thus having to pay higher-than-expected medical expenses.
The Congressional Budget Office (CBO) also let the health insurance industry down. Heading into Obamacare's first open enrollment period in fall 2013, insurers were told by the CBO that some 21 million people could be enrolled by 2016. However, the CBO's estimates weren't even in the ballpark. Its current estimate calls for about 10 million paying enrollees on ACA marketplace exchanges by year's end. The CBO simply misjudged how many people would leave their employer-sponsored care for an ACA plan, and also miscalculated how many people were uninsured from the get-go.
Insurers have also struggled to court healthier young adults to enroll. The individual mandate, which is the actionable component of the law requiring consumers to purchase health insurance or pay a penalty come tax time, simply hasn't done its job and it's easy to see why. The Kaiser Family Foundation forecast that the average household Shared Responsibility Payment (SRP) in 2016 would be $969. Yet, the cheapest annual insurance most non-subsidized individuals can find runs $2,400 to $3,600 a year. This large gap makes it cheaper for healthier young adults to just take their lumps with the penalty and remain uninsured. Unfortunately, insurers desperately need these healthier young people to offset the higher costs of sicker new enrollees.
Image source: Getty Images.
Lastly, the risk corridor was of little use to the industry. The risk corridor was designed to pull money from overly profitable ACA insurers and funnel that cash to ACA insurers losing excessive amounts of money because they priced their premiums too low. Of the $2.87 billion requested for disbursement by money-losing ACA insurers, just $362 million was paid out. Knowing that there was no true financial backing for money-losing insurers, new entrants were discouraged, and three-quarters of Obamacare's approved healthcare cooperatives closed their doors due to losses.
Obamacare's future is cloudy
The incoming Trump administration also presents as a reason for insurers to potentially shy away from the ACA marketplace.
Donald Trump repeatedly pledged throughout his campaign that he would repeal and replace Obamacare once he was in office. Though Trump has opined that he may keep two Obamacare provisions -- requiring insurers to accept all applicants and allowing children under the age of 26 to stay on their parents' plan -- having Republicans in control of both houses of Congress will likely lead to major changes.
What might the future hold for healthcare in America? That's really anyone's guess at this point, but it's pretty clear that even with a stray profit here and there from big insurance providers, the Obamacare we've come to know may not be sustainable over the long term.
10 stocks we like better than UnitedHealth Group When investing geniuses David and Tom Gardner have a stock tip, it can pay to listen. After all, the newsletter they have run for over a decade, Motley Fool Stock Advisor, has tripled the market.*
David and Tom just revealed what they believe are the 10 best stocks for investors to buy right now... and UnitedHealth Group wasn't one of them! That's right -- they think these 10 stocks are even better buys.
Click here to learn about these picks!
*Stock Advisor returns as of Nov. 7, 2016
Sean Williamshas no material interest in any companies mentioned in this article. You can follow him on CAPS under the screen nameTMFUltraLong, and check him out on Twitter, where he goes by the handle@TMFUltraLong.
The Motley Fool recommends Anthem and UnitedHealth Group. Try any of our Foolish newsletter services free for 30 days. We Fools may not all hold the same opinions, but we all believe that considering a diverse range of insights makes us better investors. The Motley Fool has a disclosure policy.