Surprise! Comcast's New Gigabit Internet Can't Match Google Fiber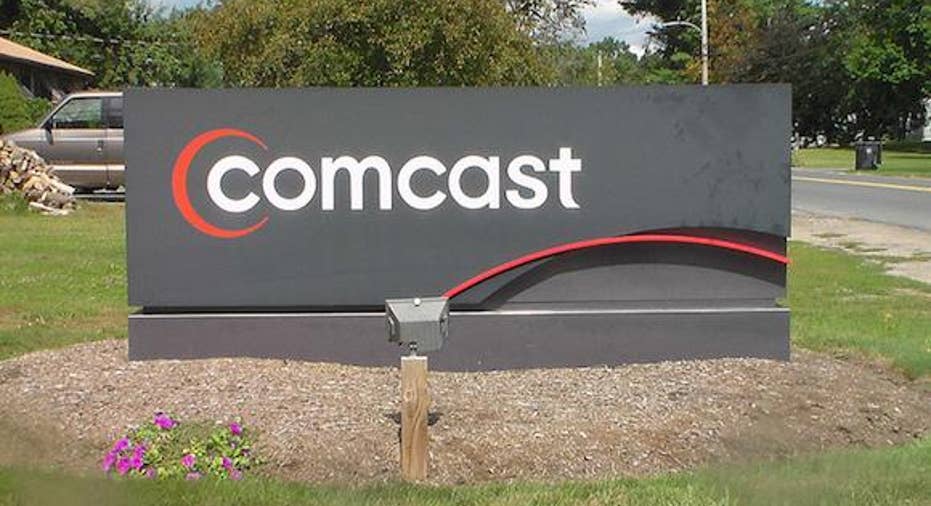 Alphabet's Google has been slowly but consistently pushing further to become an Internet provider to more Americans over the past few years. The company's Google Fiber plan offers blazing fast 1 Gbps upload and download speeds for just $70 a month, which has left most Internet service providers (ISPs) in the dust.
Time Warner Cable, AT&T, and Comcast have all adjusted their prices and Internet speeds to better compete with Google Fiber. Unfortunately for Comcast and its customers, the company's latest push into Atlanta falls far short of Google's offering.
A tale of 2-gigabit InternetsGoogle Fiber just launchd in apartment buildings and condos in Atlanta, and that's forced Comcast to change its strategy. The company announced last month that it will offer gigabit cable connections (not fiber) to customers for the same price as Google Fiber. But there are notable differences.
The first is that while Comcast's gigabit download speeds match Google Fiber's, its upload speeds don't even come close. Comcast only offers 35 Mbps for uploads, while Fiber is 1 Gbps (the equivalent of 1,000 Mbps).
Additionally, Comcast gigabit Internet customers have to sign a three-year contract, or pay double the price, which would end up being $140 per month. On top of that, if users don't want a contract, their Internet service will be capped at 300 GB per month. Users can upgrade to an unlimited data package, but it costs an additional $35 per month.
Oh, and Comcast will slap you with a $350 early termination fee if you cancel service while on the contract. The price goes down incrementally each month, but it's still a far higher price than Google charges for cancelling your service, which costs $100 if you sign up for the one-year contract.
But Google Fiber's monthly price stays at $70 per month whether you sign up for a contract or not. The company waives a $100 installation fee with a one-year agreement, while Comcast doesn't charge for activation or installation. But the figures above show that Comcast customers could easily pay more, and receive slower speeds, than Google's service.
Google's advantageComcast clearly falls short of Google Fiber in Atlanta, in part because Google has the ability to make money from Fiber users in ways Comcast can't.
One of the reasons Google has become an ISP is that it believes providing people with faster Internet connections will get customers to spend more time online and in turn encourage them to spend more time in Google's services (like Gmail, browsing in Chrome, watching videos on YouTube, etc.). And, eventually, this allows Google to show users more ads and make more money.
The problem for Comcast and other service providers is that they've given their customers lackluster speeds for so long and charged high fees for services and hardware (ahem, monthly modem fees) that Google Fiber seems like a pretty easy sell. Internet users are used to seeing ads on Google's services, so they're a small price to pay for lighting-fast Internet at very reasonable prices. Meanwhile, Comcast is left trying to play catch-up to Google's speeds and prices and pretty much coming up short on both accounts.
The article Surprise! Comcast's New Gigabit Internet Can't Match Google Fiber originally appeared on Fool.com.
Suzanne Frey, an executive at Alphabet, is a member of The Motley Fool's board of directors. Chris Neiger has no position in any stocks mentioned. The Motley Fool owns shares of and recommends Alphabet (A shares) and Alphabet (C shares). Try any of our Foolish newsletter services free for 30 days. We Fools may not all hold the same opinions, but we all believe that considering a diverse range of insights makes us better investors. The Motley Fool has a disclosure policy.
Copyright 1995 - 2016 The Motley Fool, LLC. All rights reserved. The Motley Fool has a disclosure policy.