SUPERVALU Treads Water As Investors Wait For Save-A-Lot Spinoff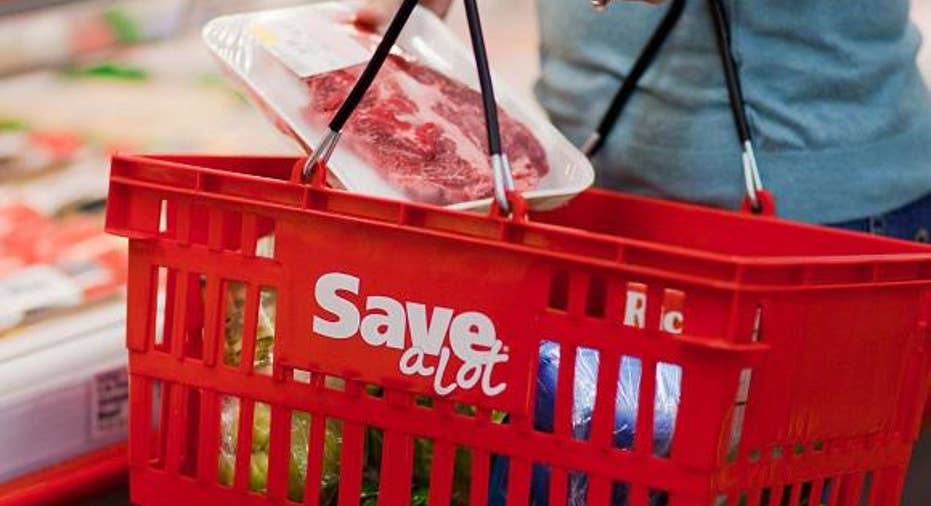 Image: Supervalu.
The grocery industry has been going through some major disruptions lately, and SUPERVALU has been one of the companies most affected by changes in the space. Having divested itself of several of its larger chains, Supervalu is now a leaner organization, and it intends to make even more moves later this year by spinning off its discount Save-A-Lot unit. Coming into Tuesday's fiscal fourth-quarter financial report, Supervalu investors expected declines in revenue and earnings from year-ago levels, but they were optimistic about the future possibilities for better performance in the future. Supervalu's results indicated how tough an environment the company is going through right now, and although the challenges that Supervalu faces are different from those affecting premium-end grocery stores like Whole Foods Market , investors in both can learn lessons from what the other is seeing in its respective market. Let's look more closely at how SUPERVALU did this quarter and what lies ahead for the grocery chain.
Another hit to Supervalu sales Supervalu's fiscal fourth-quarter report included the revenue declines that investors had expected, but the hit to the company's bottom line was less extensive than many had predicted. Revenue came in at $3.95 billion, down 10% from year-ago levels and falling short of the $4 billion consensus forecast among investors. Net earnings, however, climbed by a third to $52 million, and after allowing for restructuring costs and other extraordinary items, adjusted earnings of $0.23 per share was $0.04 above what investors had expected to see.
Part of the reason for the sales decline was a calendar-related issue. This year's fiscal fourth quarter had just 12 weeks, compared to a 13-week quarter last year. Yet even when you exclude the extra week from last year, revenue was down about 3%.
Comparable-store sales suffered substantially in all of the company's divisions. The Save-A-Lot network saw comps fall 2.2%, with corporate-owned stores in that division suffering a 1.3% decline. The retail food segment saw even weaker performance in having comparable-store sales fall 3.9%, and the wholesale segment saw total sales drop 4.8% even after accounting for the extra week last year.
Supervalu also saw continuing pressure on the margin front. Gross profits took a small hit because of higher employee costs and losses due to theft, spoilage, and other factors included in the industry term "inventory shrink." Supervalu managed to cut its selling and administrative costs by about 7%, but the real boost to profit margins came from much lower interest expense and income-tax provisions compared to year-ago levels.
In general, all three divisions saw similar factors affect results. The Save-A-Lot division cited higher store occupancy and labor costs as well as inventory shrink for falling operating earnings, while the retail segment also had to deal with lower base margins. Employee costs were the primary culprit in the decline in the wholesale business' operating earnings as well.
What's next for Supervalu? New CEO Mark Gross tried to put a positive spin on what was a somewhat disappointing quarter. "Although fourth quarter sales were softer than we had forecast," Gross said, "I am optimistic about our future prospects and pleased at our ability to manage adjusted EBITDA to finish in-line with our expectations."
What will be important going forward is for ongoing work on its Save-A-Lot spinoff to continue to move forward. Already, moves to restructure the company's revolving credit facility have paid off with cheaper financing, and Supervalu has managed to cut its debt by $169 million during the past fiscal year. If more cost savings result from the spinoff and investors realize the full value of both pieces of the current Supervalu operation, then shareholders could benefit greatly once the separation takes place.
Whether that strategy ultimately works remains to be seen. Whole Foods is doing something similar with its new 365 initiative, creating two tiers of stores that aim to appeal to different demographic segments. Whole Foods' 365 stores won't be discount options comparable to Save-A-Lot, but the net result of building different customer experiences to appeal to a broader audience of shoppers follows the same general strategic vision.
Supervalu's results weren't especially surprising in either direction, and so long-term investors shouldn't put too much weight on any share-price movements that happen in their wake. In the long run, shareholders need to stay focused on the long-term vision for the company and hope that the Save-A-Lot spinoff has the desired positive impact on Supervalu's prospects.
The article SUPERVALU Treads Water As Investors Wait For Save-A-Lot Spinoff originally appeared on Fool.com.
John Mackey, co-CEO of Whole Foods Market, is a member of The Motley Fool's board of directors. Dan Caplinger owns shares of Whole Foods Market. The Motley Fool owns shares of and recommends Whole Foods Market. The Motley Fool recommends Supervalu. Try any of our Foolish newsletter services free for 30 days. We Fools may not all hold the same opinions, but we all believe that considering a diverse range of insights makes us better investors. The Motley Fool has a disclosure policy.
Copyright 1995 - 2016 The Motley Fool, LLC. All rights reserved. The Motley Fool has a disclosure policy.