Supermarkets Drop Anchor at Malls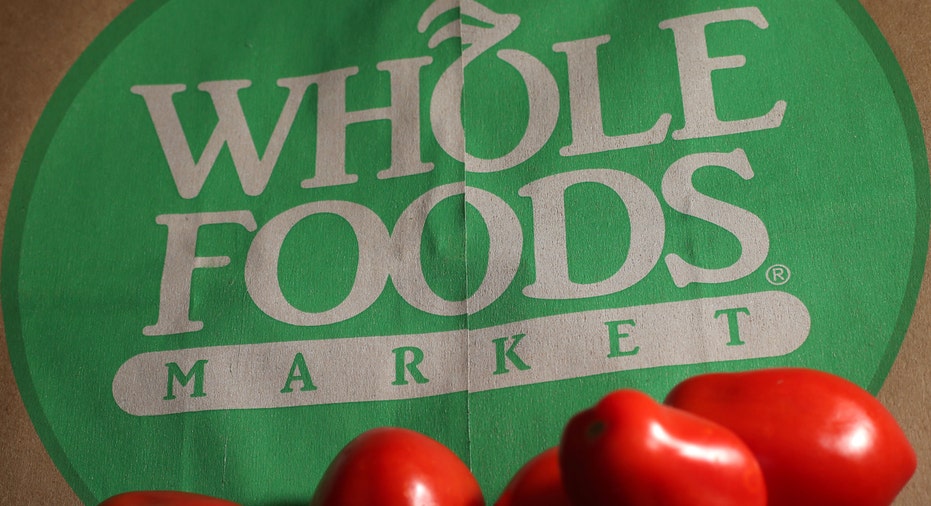 Mall landlords are now eagerly courting a type of retailer they once ignored: grocery stores.
As the internet reshapes the way Americans shop, landlords of mid- and low-quality mall properties are adapting to stay relevant, trying everything from restaurants to indoor skydiving.
Now a few are bringing in supermarkets.
Natick Mall in Natick, Mass., is leasing 194,000 square feet of space vacated by J.C. Penney Co. to upscale grocer Wegmans Food Markets Inc., which is planning to open a store in 2018.
College Mall in Bloomington, Ind., plans to bring in 365 by Whole Foods Market in the fall.
Grocery giant Kroger Co., meanwhile, has purchased a former Macy's Inc. location at Kingsdale Shopping Center in Upper Arlington, Ohio, and plans to build a new store in its place.
The goal for landlords of covered malls is to provide one-stop destinations where consumers can pick up a broad array of items and, ideally, visit multiple times a week. These massive rectangular structures surrounded by vast parking lots are usually built to serve shoppers up to 25 miles away.
"Consumers, particularly millennials, are placing a high priority on experiences while also valuing convenience," said Tom McGee, chief executive of the International Council of Shopping Centers, a trade group. "As a result, among other things, we are seeing more restaurants, movie theaters, health clubs and grocery stores serve as anchors."
While some malls have brought in grocery stores as tenants in the past, the pace has accelerated sharply in the past few years as higher-end grocery stores look to expand, analysts said.
In recent years, institutional investors such as private-equity firms have become more interested in acquiring grocery-anchored shopping centers as they take on defensive investment strategies, eyeing assets that are more immune to competition from e-commerce.
Overall, investment in retail-property assets declined almost 19% in 2016, but investment in grocery-anchored shopping centers and single-asset grocery shops rose 0.4% over the same period, according to commercial real-estate services firm JLL.
In some cases, replacing a department store with a grocery store can contribute to a higher value for the building, said Margaret Caldwell, managing director of investment sales at JLL. Grocery stores will generally pay higher rents than department-store tenants, which have historically paid low rents. And the demographics of grocery shoppers, who currently skew older, are likely to change over time, Ms. Caldwell said.
"Millennials will begin to go to the grocery stores more as they age," she said.
But supermarkets might not do much to lift other retailers in struggling malls, analysts said. Grocery shoppers, especially seniors, often are sensitive to the distance between their car and the store, and might not want to navigate busy malls with grocery bags in tow, or supermarkets with mall purchases in hand.
"You're not going to buy a Louis Vuitton bag or a dress when you're carrying your groceries," said Jeff Edison, chief executive of Phillips Edison & Co., an owner and operator of grocery-anchored shopping centers across 34 states. His company's neighborhood shopping centers are smaller and closer to customers, who typically live within 3 miles of a center.
"It's a fine line how this strategy is implemented," said Thomas Dobrowski, executive managing director of capital markets at real-estate services firm Newmark Grubb Knight Frank. "The addition of a grocery anchor is not necessarily complementary to the other stores, particularly fashion retailers."
Grocers present an advantage for landlords because they are more resistant than traditional retailers to internet competition.
A number of grocers are expanding locations and coming up with new features such as wine bars and sushi restaurants inside stores to lure shoppers. With construction costs high, existing mall department-store locations are seen as viable options.
"Retailers care less about the format of the center than they do about the quality of the location," said Lisa Kaufman, managing director of LaSalle Investment Management Securities.
Malls in areas that are densely populated, with high household incomes and fewer competing shopping centers are considered attractive potential locations for a new grocery store, Ms. Kaufman said.
Aldi Inc., a grocer based in Germany, is investing $1.6 billion to remodel and upgrade more than 1,300 stores by 2020 and plans to open 650 new stores across the U.S. By the end of next year, Aldi expects to operate nearly 2,000 stores.
"We're always open to considering different types of store location sites beyond the typical Aldi location you're used to seeing," said Dan Gavin, vice president of Aldi's real-estate group. Prospective landlords and developers are seeking Aldi as an anchor in mixed-use developments, covered malls, town centers and open-air shopping centers, Mr. Gavin added.
Write to Esther Fung at esther.fung@wsj.com