Supermarket chains Tesco, Carrefour form strategic alliance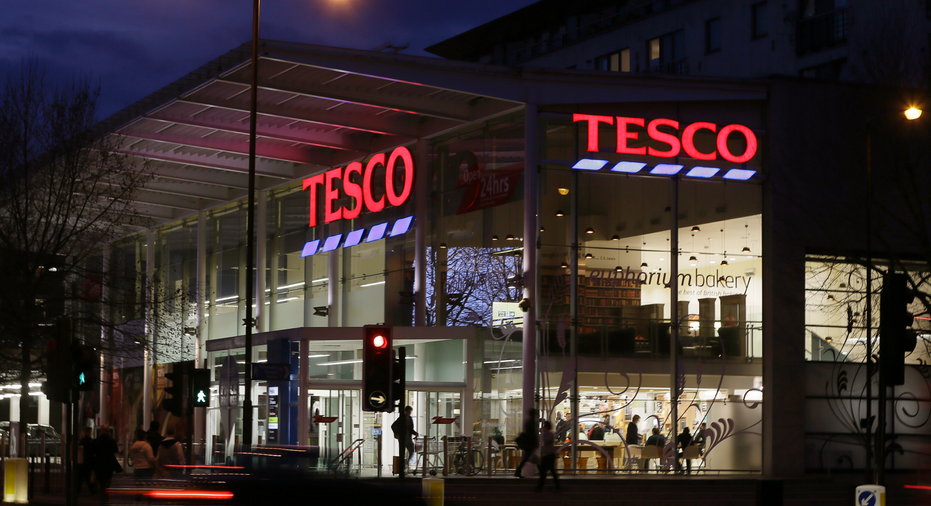 Tesco and Carrefour, two of Europe's biggest supermarket chains, are teaming up to wring better deals out of suppliers as traditional retailers battle increased competition from internet traders.
The two companies on Monday announced plans to form a "long-term strategic alliance" that will govern relations with global suppliers and include joint purchasing of the stores' own-brand goods. The goal is to "improve the quality and choice of products" and enhance competitiveness, Tesco and Carrefour said in a statement.
"This strategic alliance between Carrefour and Tesco is a major agreement as it combines the purchasing expertise of two world leaders, complementary in their geographies, with common strategies," Carrefour CEO Alexandre Bompard said.
The tie-up comes as even the biggest retailers come under intense pressure from internet rivals, with convenience and low prices persuading more people to shop online through sites like Amazon. Carrefour, France's biggest supermarket chain, has more than 12,300 stores in 30 countries, and British giant Tesco has 6,800 outlets in eight countries.
Tesco scaled back its international expansion plans in recent years and is facing increased competition at home as discount chains Aldi and Lidl increase their market share. Traditional rival Sainsbury's is making a bid to overtake Tesco's market leading position in Britain after it agreed to buy Walmart's British unit, Asda, for 7.3 billion pounds ($9.6 billion).
U.S.-based Walmart, which operates stores under 55 banners in 27 countries, has taken some lumps as it tried to export its low-price strategy.
The company gave up in Germany and South Korea in 2006, and it closed 10 percent of its Brazil stores in 2016. In many overseas markets, Walmart has lacked the scale to press local suppliers on price as it does in the United States.
The proposed link between Tesco and Carrefour reflects the two companies' own retreat from international expansion. Poland is the only market where the two retailers compete head-to-head.
"We see today's announcement as an interesting, and potentially positive, move for Tesco, adding a combination of further scale and sourcing capability to an already market-leading position in the U.K.," wrote Darren Shirley, an analyst with Shore Capital, in a note to investors. "However, we do not see the potential tie-up as a 'game-changer' and do wonder if a formal alliance of two national market leaders is enough to pique the interest of European regulators?"