SunPower Corporation's Worst Moves in 2015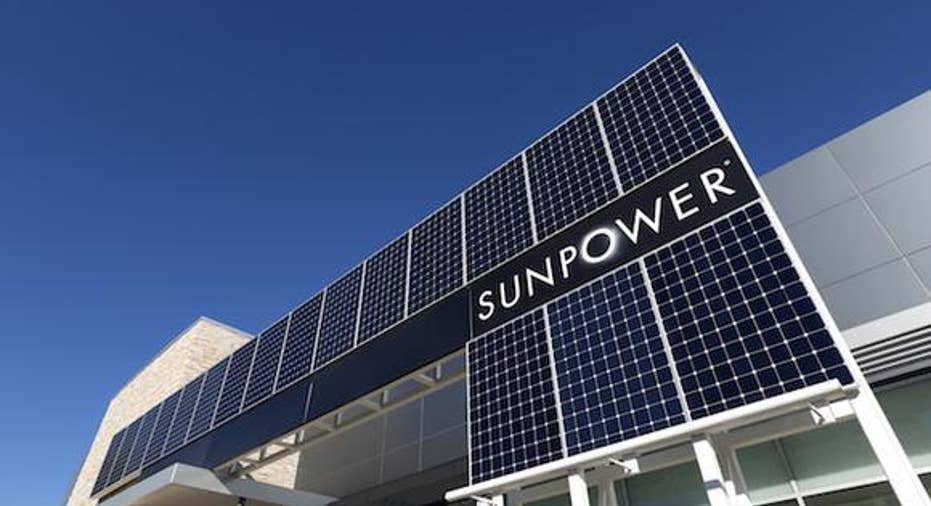 Image source: SunPower.
2015 was a transitional year for SunPower (NASDAQ: SPWR). The company launched a yieldco, 8point3 Energy Partners, committed to production of a new lower-cost and lower-efficiency solar panel called P-Series, and saw the extension of the solar investment tax credit just a few weeks ago. The combination should bring more stability to the business long term, but it's made for some lumpy earnings and investor uncertainty in the meantime.
There were certainly some positive moves for SunPower in 2015, but there were a few that didn't work according to plan during the year. Mainly, a product that management put a lot of faith in a year ago and the company's own growth targets.
China's LCPV market disappoints At Nov. 2014's analyst day, SunPower said it had more than 4 GW of pipeline at its two joint ventures in China and that a concentrated product called C7 would play a big role in the country's growth. 2019's production target was nearly half concentrated solar at that same analyst day.
By analyst day 2015, the company had bought manufacturing technology company Cogenra Solar and planned to develop low-cost solar panels with lower efficiency. Concentrated solar went from a focus of its pitch to investors to a footnote a year later. This is a big deal given the huge pipeline and two JVs SunPower signed in China.
Maybe costs weren't what management hoped, electric output wasn't what they hoped, or there were better opportunities with different technologies. Whatever the case, it appears that betting on concentrated solar, especially in China, is, at best, underperforming expectations and, at worst, a bad investment.
If you're really winning, bet big If there's one thing I find curious about SunPower in 2015, it's the company's lack of aggression. SunPower has better technology than most competitors and generates better margins than most of those competitors in a market that's expected to grow rapidly in the future. Why not bet big on that bright future?
In 2013, SunPower announced a 350 MW annual productionexpansion of its high-efficiency solar panels, which will add to the 1.15 GW to 1.18 GW it's expecting to produce in 2015. Despite being announced two years ago, the expansion won't even be producing a significant amount of product until the first quarter of next year. I think there's opportunity to grow module production and development more quickly.
In the U.S. alone, the U.S. market is now expected to grow from 7.4 GW installed in 2015 alone to nearly 20 GW installed annually in 2020. Yet, SunPower isn't planning to expand nearly as quickly, only doubling high-efficiency products that will be used in the U.S. (lower-efficiency products are for emerging markets with higher interest rates). Shouldn't SunPower be taking market share instead of losing it at this time? Why not be more aggressive?
You might point to SunPower's expansion in P-Seriesas a plan for growth because it will add to overall production, but that's really a low-risk growth plan to expand into a more commoditized business. P-Series involves buying commodity solar cells and bonding them together in a SunPower owned process, so the investment is far lower than building high-efficiency modules that can be very complicated. But it will also mean competing with commodity module manufacturers, which is a lower-margin business, not usually SunPower's bread and butter.
The easy explanation for not expanding high-efficiency products more quickly is that SunPower is inherently conservative and didn't want to bet on U.S. growth unless there was going to be an investment tax credit extension. And maybe there's a plant that will be announced in the next few quarters that's just under the radar. But to me this seems like a missed opportunity for long-term growth. If SunPower is in as strong of a position as I think it is,then growth should be a bigger focus, especially for high-efficiency products. Not growing production could prove to be a bad move, allowing others to take market share in the future.
The article SunPower Corporation's Worst Moves in 2015 originally appeared on Fool.com.
Travis Hoium owns shares of 8point3 Energy Partners LP and SunPower. The Motley Fool has no position in any of the stocks mentioned. Try any of our Foolish newsletter services free for 30 days. We Fools may not all hold the same opinions, but we all believe that considering a diverse range of insights makes us better investors. The Motley Fool has a disclosure policy.
Copyright 1995 - 2015 The Motley Fool, LLC. All rights reserved. The Motley Fool has a disclosure policy.