Suncor Energy's Earnings Get Hit by Fire for the Second Year in a Row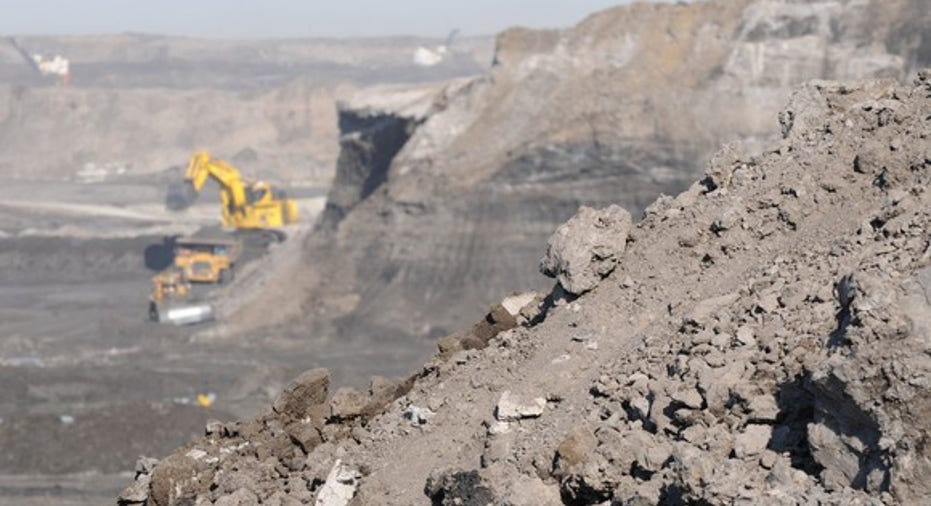 Much of the Canadian oil sands world was rocked by the devastating wildfires that hit the Fort McMurray region of Alberta last year. For Suncor Energy (NYSE: SU), that meant a significant drop in production and earnings on top of efforts to bring its employees' lives and operations back to normal. This quarter, Suncor experienced another fire-related incident that will likely impact its earnings for the rest of 2017.
Management doesn't think it is a huge deal, though, because it is still planning on returning a huge chunk of cash back to investors this year. Let's take a look at the company's latest results to see how the company will be able to overcome the challenges of its most recent incident and still deliver for shareholders.
Image source: Getty Images.
By the numbers
| Results* | Q1 2017 | Q4 2016 | Q1 2016 |
| --- | --- | --- | --- |
| Revenue | $5,960 | $6,189 | $4,071 |
| Net income | $1,028 | $404 | $187 |
| EPS | $0.81 | $0.24 | $0.12 |
| Operational cash flow | $1,237 | $1,798 | $35 |
DATA SOURCE: SUNCOR ENERGY EARNINGS RELEASE. *FIGURES IN MILLIONS, EXCEPT PER-SHARE DATA. ALL RESULTS WERE CONVERTED TO U.S. DOLLARS BASED ON FOREIGN EXCHANGE RATES FOR THE GIVEN QUARTERS PROVIDED BY SUNCOR IN THE EARNINGS RELEASES.
This past quarter saw a continuation of several themes that have been playing out at Suncor for a while now. The company is making big strides in improving its profitability by growing production at a rapid clip, as well as controlling costs.
These efforts were put to the test when a fire broke out at its Mildred Lake oil sands upgrader facility in Fort McMurray. The failure, which happened in mid-March, resulted in a shutdown of the facility and decreased utilizationrates for Suncor's Syncrude operations from 89% in the prior quarter to just 75%. Typically, a utilization rate that low would lead to a loss as the high fixed costs associated with oil sands require high utilization rates for operations to be profitable. Thanks to management's efforts to cut costs, though, the company was able to still turn a decent profit on its Syncrude operation.
For the quarter, Suncor's oil sands operating costs per barrel were $17.14, a rather remarkable 20% decline from the first quarter in 2015. Production costs that low should make some investors reconsider the idea that oil sands are a high-cost source of oil.
Notable among Suncor's published results are its refining and marketing earnings. The large year-over-year gain was a result of two items: the sale of the Petro-Canada Lubricants business to HollyFrontier, and an $178 million gain resulting from the company's first-in, first-out accounting method. Both are one-time occurrences, so don't consider this a sustainable earnings rate for refining and marketing.
DATA SOURCE: SUNCOR ENERGY EARNINGS RELEASE. CHART BY AUTHOR.
The highlights
Total production came in at 725,100 barrels of oil equivalent per day. That's a slight decrease from the prior quarter, but still a 5% increase from the prior year. Production was slightly down from the fourth quarter because of the Mildred Lake fire. Management has decided to include some basic turnaround maintenance at Mildred Lake as part of the repairs to mitigate the impact of production declines.
Management lowered its Syncrude guidance from 150,000-165,000 barrels per day to 135,000-150,000 barrels per day as a result of the outage. Those are partially offset by higher guidance for Suncor's conventional production portfolio.
First oil for its two largest projects -- Fort Hills and Hebron -- is still on track for the end of 2017.
Thanks to improving operations, reliable cash flows, and astronger balance sheet, management has enacted a $1.5 billion share-repurchase program that it expects to complete by the end of the year.
From the mouth of management
CEO Steven Williams summed up Suncor's performance for the quarter:
What a Fool believes
The fire at the Mildred Lake facility looks like it will be a large blemish on what was supposed to be a stellar year for the company. Even with lower output from the Syncrude operations, management still seems to think that Suncor will produce strong enough returns to justify a sizable share repurchase program. That decision is, for the most part, a result of several major projects coming to completion by the end of the year, and management has indicated it doesn't plan on making a major oil sands investment for 10 years or more.
Luckily for Suncor, oil sands operations don't require as much capital spending to keep production levels steady, so this could be a major inflection point at which Suncor pivots from an intensive capital spending company to one that throws off lots of cash to shareholders. If that is the case, then Suncor may be worth watching over the next year or so to see what it does once Fort Hills and Hebron are complete.
10 stocks we like better than Suncor EnergyWhen investing geniuses David and Tom Gardner have a stock tip, it can pay to listen. After all, the newsletter they have run for over a decade, Motley Fool Stock Advisor, has tripled the market.*
David and Tom just revealed what they believe are the 10 best stocks for investors to buy right now... and Suncor Energy wasn't one of them! That's right -- they think these 10 stocks are even better buys.
Click here to learn about these picks!
*Stock Advisor returns as of April 3, 2017
Tyler Crowe has no position in any stocks mentioned. The Motley Fool has no position in any of the stocks mentioned. The Motley Fool has a disclosure policy.