Suit: Pregnant Illinois officer forced to take unpaid leave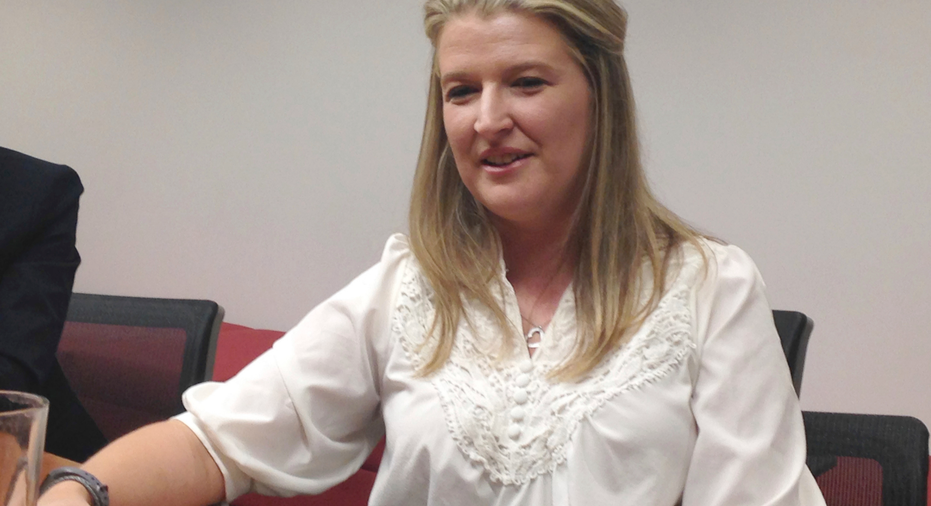 A suburban Chicago police officer has filed a federal lawsuit alleging the police department refused to modify her duties when she became pregnant, wouldn't provide a protective vest that covered her growing belly and then forced her to take unpaid leave months before she gave birth.
Jennifer Panattoni, a senior patrol officer and 14-year veteran of the Frankfort Police Department, sued the village this week in U.S. District Court in Chicago. Lawyers for the American Civil Liberties Union of Illinois, who are representing Panattoni, argue that the village violated the federal Pregnancy Discrimination Act, which prohibits discrimination based on pregnancy.
Panattoni said she asked to be assigned to a non-patrol position, but police Chief John Burica denied the request. She continued to work patrol, wearing a too-tight vest and a 25-pound duty belt that she said pressed against her abdomen, until she was five months pregnant.
"I was sitting in my squad car and I could feel my son kicking against my duty belt," Panattoni said Wednesday. "I sat there trying to decide what was more important, earning for my family or ... what's safe for me and what's safe for my baby."
Rob Piscia, administrator for the community of about 19,000 people southwest of Chicago, said in an email that the village and its police department "are strongly committed to a discrimination free workplace and to providing reasonable accommodations to employees who need them to perform their jobs." He said the village believes it complied with state and federal law and that it intends to fight the lawsuit.
Panattoni, 37, said she is one of three female officers in the department. She was the first female patrol officer to become pregnant when she learned in 2015 that she and her husband, a sergeant in the department, were expecting their first child.
She said she approached the chief when she was 12 weeks pregnant to ask if she could be placed on modified duty, such as record-keeping or taking walk-in complaints from the public. Those positions are regularly given to officers who were injured on the job, she said.
Panattoni also was not allowed to wear some of her equipment in her pockets, rather than on her duty belt, to reduce its weight on her abdomen.
When she provided a note from her physician at five months into her pregnancy recommending she be assigned to light duty or clerical work, she said she was immediately placed on leave without pay.
Panattoni said she exhausted her accrued sick and personal time about a month into her leave and then had to withdraw disability benefits from her police pension. That amounted to about half of her usual salary, and she eventually will have to repay the money.
She returned to work in October 2016, about 10 weeks after her son was born.
Panattoni said she decided to sue largely because she wants to have another child someday. She also wants to continue working at a job she says she loves.
"I want to be able to retire here," she said. "I don't feel that I should have to quit my job in order to have a family."
___
Follow Sara Burnett on Twitter at https://twitter.com/sara_burnett