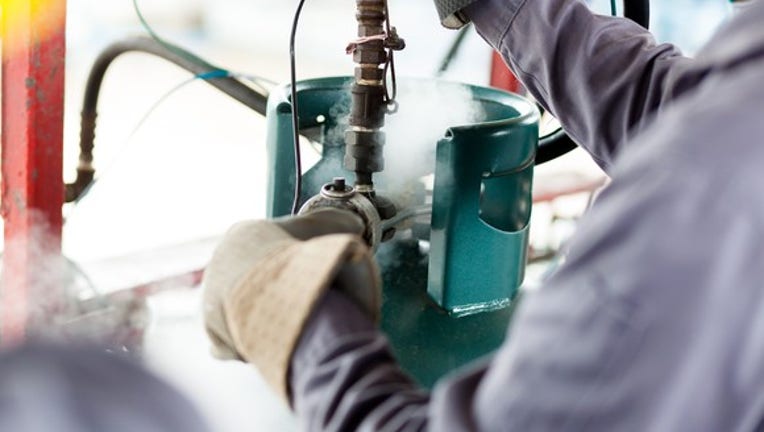 After such a tough 2016, Suburban Propane Partners (NYSE: SPH) investors hoped that this year would be better. Now that the winter months are over and the company's fiscal second-quarter results are in, it looks like 2017 could be even more challenging for the home heating fuel supplier.
Let's take a look at Suburban's most recent results, why 2017 is shaping up to be such a bad year for the company, and why its sky-high distribution could be in trouble.
Image source: Getty Images.
By the numbers
Data source: Suburban Propane Partners earnings release.
One of the quick and dirty ways to gauge whether Suburban Propane will have a good quarter or not is to watch the weather. If it stays cold throughout the winter months, then chances are the company will do well. Well, this winter was another tough one, and that showed in the results. According to the National Oceanic and Atmospheric Administration, the average temperaturesacross all of Suburban Propane's markets in the fiscal second quarter were 15% higher than average and 2% warmer than the prior year. Let's remember that the previous year was a devastating winter for home heating businesses.
Suburban's retail propane fuel sales declined 4.8% compared to the last years' quarter. Revenue was higher because the average selling price for propane was higher, but supply costs increased just as much for the company and offset any revenue gains.
What was the most surprising about this recent earnings release was that Suburban's management elected to maintain its distribution rate of $0.855 per share. It may look like the company can cover that payment for this particular quarter, but you have to keep in mind that the home heating business is highly seasonal and the company needs to generate extra cash in the winter months to pay distributions in the off-season.
In the fiscal year 2016,Suburban didn't generate enough cash to cover all its distribution payments -- its distribution coverage ratio for 2016 was 0.6 -- and had to dip into its cash on hand to keep its payout afloat. That isn't an option this year because it burned through too much cash in 2016. So if this past winter was even worse than the prior one, it's hard to see how the company will come up with enough cash to cover its payout.
Management has made a couple of moves to help that cash situation. It has cut some costs, refinanced one of its loans at a lower rate, and negotiated a higher leverage ratio covenant on its short-term borrowings. These moves can help improve cash flow a little, but they don't look to be enough to cover the upcoming cash shortfall.
What management had to say
CEO Michael Stivala commented on the challenging weather conditions over the past couple years and how Suburban is dealing with the situation:
What a Fool believes
It's hard to see any possibility where Suburban can maintain its current distribution. The only likely path I can foresee where it keeps its payout is if smaller players in the home heating sector go out of business and Suburban can expand its operating footprint for pennies on the dollar. There is no guarantee that will happen, though, so investing based on that thesis is highly risky.
Today, shares of Suburban Propane Partners have a distribution yield of 14.4%. That's the equivalent of Wall Street screaming, "Cut your payout before you get in financial trouble" to Suburban's management. If I were a betting man, I would say a distribution cut is imminent. Until that happens, investors should stay away from Suburban Propane Partners' stock.
10 stocks we like better than Suburban Propane PartnersWhen investing geniuses David and Tom Gardner have a stock tip, it can pay to listen. After all, the newsletter they have run for over a decade, Motley Fool Stock Advisor, has tripled the market.*
David and Tom just revealed what they believe are the 10 best stocks for investors to buy right now... and Suburban Propane Partners wasn't one of them! That's right -- they think these 10 stocks are even better buys.
Click here to learn about these picks!
*Stock Advisor returns as of May 1, 2017
Tyler Crowe has no position in any stocks mentioned. The Motley Fool has no position in any of the stocks mentioned. The Motley Fool has a disclosure policy.