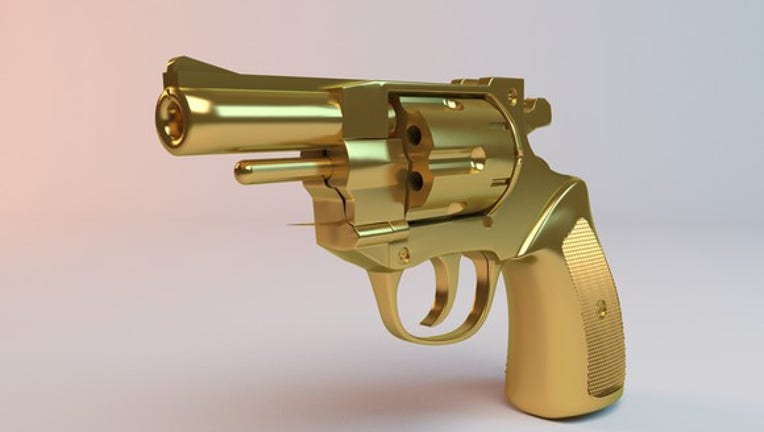 Sturm, Ruger stock is looking good as gold after a terrific Q3 earnings report. Image source: Getty Images.
It shouldn't surprise anyone that gun stocks have been volatile in this contentious election year. What may surprise you is that gun companies are looking volatile to the upside -- and Sturm, Ruger (NYSE: RGR) especially so.
Last week, Sturm, Ruger reported its fiscal Q3 2016 numbers, and they were kind of terrific:
Sales grew 33.5% year over year to $161.4 million.
Operating profit margin expanded by 370 basis points to reach 18.6%.
And on the bottom line, profit surged 66% to $1.03 per diluted share.
In fact, the only really "bad" news in the report was the fact that after a banner 2015 -- in which Sturm generated $70.4 million in positive free cash flow (cash from operations minus capital expenditures) from its business in the first nine months -- FCF has slipped 11% to $62.4 million through the first three quarters of 2016.
That's still enough cash to back up 94% of Ruger's reported net income for the period, however -- indicative of a pretty high quality of earnings. And on a run-rate basis, it still leaves Ruger on track to generate positive cash profits in excess of $82 million this year -- roughly equal to the $84 million in free cash flow that S&P Global Market Intelligence data show it produced in 2015, and significantly higher than the company's reported profit last year.
What it means to investors
Two points are worth highlighting here. First and foremost, unlike most companies that pay out dividends at a fixed amount every year and try to raise that amount regularly, Sturm, Ruger determines new dividend payouts independently every quarter and ties them to its net earnings. This quarter, for example, the company plans to pay out $0.41 per share in dividends, which equals 40% of the company's reported net income.
Annualized, that would work out to $1.64 per share per year and imply about a 2.6% dividend yield on the stock -- if that was how Ruger calculated such things, which it doesn't. Then again, Ruger's publicly traded rival, Smith & Wesson (NASDAQ: SWHC), doesn't pay its shareholders any dividend at all -- so maybe beggars can't be choosers in this respect.
Second, Sturm, Ruger did not provide full-year guidance in its report, but working off a hypothetical run rate of $82 million in free cash flow this year, and perhaps $88.8 million in anticipated earnings, Sturm, Ruger stock before Tuesday's election cost about 15 times current-year free cash flow, and 14 times earnings. Neither of these numbers looks particularly expensive relative to the kind of growth rates the stock has been exhibiting.
If Sturm can keep blowing out the box like this, I'd say the stock is looking pretty darn attractive.
10 stocks we like better than Sturm, Ruger and Company When investing geniuses David and Tom Gardner have a stock tip, it can pay to listen. After all, the newsletter they have run for over a decade, Motley Fool Stock Advisor, has tripled the market.*
David and Tom just revealed what they believe are the ten best stocks for investors to buy right now and Sturm, Ruger and Company wasn't one of them! That's right -- they think these 10 stocks are even better buys.
Click here to learn about these picks!
*Stock Advisor returns as of November 7, 2016
Fool contributorRich Smithdoes not own shares of, nor is he short, any company named above. You can find him onMotley Fool CAPS, publicly pontificating under the handleTMFDitty, where he's currently ranked No. 333 out of more than 75,000 rated members.
The Motley Fool has no position in any of the stocks mentioned. Try any of our Foolish newsletter services free for 30 days. We Fools may not all hold the same opinions, but we all believe that considering a diverse range of insights makes us better investors. The Motley Fool has a disclosure policy.